Latest News on Suzette Azariah Gunn
Suzette Azariah Gunn News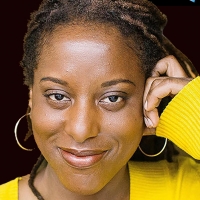 BWW Interview: Playwright France-Luce Benson's Been Ready For SHOWTIME - BLUES
by Gil Kaan - Jun 26, 2020
In these pandemic times, The Fountain Theatre has been Zooming their SATURDAY MATINEE series, the latest on June 27 being France-Luce Benson's SHOWTIME BLUES. The cast of this reading includes Cecil Blutcher, Suzette Azariah Gunn and Matt Kirkwood. I had the socially distant opportunity to pose a few questions to this prolific playwright.
BWW Review: Compelling PIPELINE Wisely Brings Up More Questions Than It Answers
by Roy Berko - Oct 23, 2019
Multi-award-winning Dominique Morisseau is one of America's new and, in the view of many, the best of emerging playwrights.

Heritage Theatre Festival To Present Katori Hall's THE MOUNTAINTOP
by A.A. Cristi - Jul 10, 2018
Heritage Theatre Festival will wrap up its 2018 season with The Mountaintop, an Olivier Award-winning play by Katori Hall. The Mountaintop is built around a fantastical imagining of the final night of Dr. Martin Luther King, Jr.'s life, and a chance encounter with a motel maid that offers a rare window into the human side of the American icon and presents a compelling bridge from this world to the next.
'Birthright' Opens At Billie Holiday Theatre 5/16
by BWW News Desk - Apr 9, 2008
Award-winning author/director Jackie Alexander's 'BIRTHRIGHT' takes place one year after Katrina in Slidell, Louisiana, fifteen miles northeast of New Orleans. 'BIRTHRIGHT' will have its World Premiere at the Billie Holiday Theatre ( 1368 Fulton Street, Brooklyn) on Friday, May 16th where it will run through Sunday, June 29th.