Latest News on Stewart Wallace
Stewart Wallace News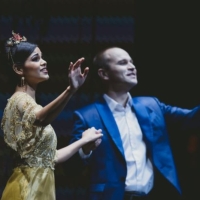 iSING! Suzhou to Present North American Premiere of ECHOES OF ANCIENT TANG POEMS
by Chloe Rabinowitz - Dec 7, 2022
In celebration of Lunar New Year, the iSING! Suzhou International Young Artists Festival announced the North American premiere of Echoes of Ancient Tang Poems on Friday, January 6, 2023, at 7:30 PM at the Kimmel Center's Verizon Hall in Philadelphia, and Saturday, January 7, at 7:30 PM at Lincoln Center's Alice Tully Hall in New York.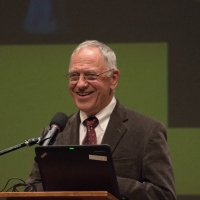 Interview: Kip Cranna of SAN FRANCISCO OPERA CENTENNIAL at War Memorial Opera House - Part 2
by Erica Miner - Sep 4, 2022
In part two of this interview, Kip Cranna speaks on the San Francisco Opera Centennial and opera as a living form.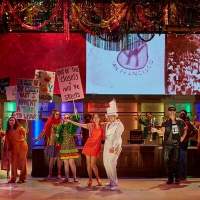 BWW Review: A Revised, Dream-Haunted HARVEY MILK at Opera Theatre Of Saint Louis
by Steve Callahan - Jun 13, 2022
A marvelously theatrical, dream-haunted evening tells of gay-rights activist Harvey Milk's life and death.
New York City Opera to Present Weill & Brecht's THE SEVEN DEADLY SINS & MAHOGONNY SONGSPIEL
by Chloe Rabinowitz - Mar 18, 2022
New York City Opera will present Kurt Weill and Bertolt Brecht's thrilling double bill, The Seven Deadly Sins & Mahagonny Songspiel, for the first time ever told as one story, a tragic fable for today.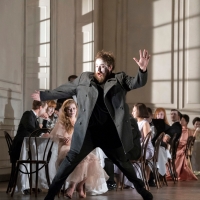 BWW Opera Preview: If You're Dreaming of Live Opera, Here Are Some to Think About This Spring
by Richard Sasanow - Jan 18, 2022
Can we talk—about live opera in New York and elsewhere on the East Coast in the coming months?
New York City Opera to Present The World Premiere Of THE GARDEN OF THE FINZI-CONTINIS
by Chloe Rabinowitz - Nov 19, 2021
This January, New York City Opera (under the direction of Michael Capasso, General Director) will produce its latest world premiere of a new American opera, Ricky Ian Gordon's THE GARDEN OF THE FINZI-CONTINIS, a co-production with the National Yiddish Theatre Folksbiene (Zalmen Mlotek, Artistic Director, Dominick Balletta, Executive Director).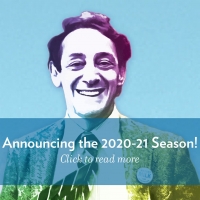 Opera Theatre of St. Louis Announces 2020-21 Digital Season
by Stephi Wild - Oct 20, 2020
Opera Theatre of Saint Louis (OTSL) announced a bold 2020–21 season full of historic company firsts, from a diverse line-up of dynamic, digital performances during the winter months to an open-air Festival Season in Spring 2021.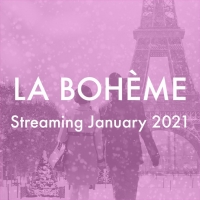 2020-2021 SEASON FULL OF HISTORIC FIRSTS AT OPERA THEATRE OF SAINT LOUIS
by Steve Callahan - Oct 19, 2020
Opera Theatre of Saint Louis announces adventurous season of streaming and out-door opera.
Harry Hadden-Paton, Carmen Cusack, Tony Yazbeck Will Lead FLYING OVER SUNSET At Lincoln Center Theater
by Alan Henry - Aug 20, 2019
Lincoln Center Theater, under the direction of André Bishop, has announced it will produce a new musical during its 2019-2020 season. FLYING OVER SUNSET, with a book and direction by James Lapine, music by Tom Kitt, and lyrics by Michael Korie, will feature choreography by Michelle Dorrance, and will begin previews March 12, 2020 and open on Thursday, April 16, 2020 at the Vivian Beaumont Theater (150 West 65 Street). Carmen Cusack, Harry Hadden-Paton and Tony Yazbeck will head the cast with additional casting to be announced at a later date.
Word For Word Dives Into Fall Season with RIME OF THE ANCIENT MARINER
by Julie Musbach - Aug 19, 2019
Word for Word and Z Space stage an atmospheric production of Samuel Taylor Coleridge's legendary Rime of the Ancient Mariner  with press nights of Friday and Saturday September 20 & 21 at 8pm running through October 12 (Previews Sept 11-19).
Stewart Wallace Frequently Asked Questions
How many shows has Stewart Wallace written?
Stewart Wallace has written 1 shows including Soapopera (Composer).