Latest News on Risa Steinberg
Risa Steinberg News
Baryshnikov Arts Center Presents UNAVAILABLE MEMORY: IN CONVERSATION WITH CUNNINGHAM & CAGE, October 27-29
by A.A. Cristi - Sep 29, 2022
Unavailable Memory: In Conversation with Cunningham & Cage is an evening of dance and music presenting Merce Cunningham's Totem Ancestor (1942) and Loops (1971) and six piano compositions by John Cage.
BWW Review: AN UNTITLED LOVE ---A.I.M BY KYLE ABRAHAM at Kennedy Center
by David Friscic - May 2, 2022
Four years in the making, A.I.M by Kyle Abraham presented the hour-long dance piece entitled An Untitled Love but, although it may have been "untitled" it certainly encompassed many myriad moods, feelings and styles of dance while emphasizing the need for connection in an often-broken world with humor, subtle satire, compassion, and deft timing.  Utilizing an exceptional ensemble of dancers and incorporating extremely compelling and continually surprising styles of choreography, music, lighting, and scenic design---this mesmerizing dance composition was constantly eclectic in presentation.
The Bessies Celebrated Artists And Arts Workers Tonight At Virtual Bessies Ceremony
by A.A. Cristi - Dec 14, 2020
The 36th Annual NY Dance and Performance Awards, The Bessies, reconceived this year to honor all of the 2019/20 nominated artists, took place tonight as a virtual ceremony.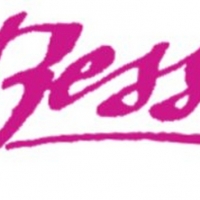 The Bessies to Present Town Hall and 2020 Virtual Event
by Chloe Rabinowitz - Oct 20, 2020
The Bessies announced today that it will present a virtual event this year to honor the 2019-20 nominees. The 36th annual Bessies ceremony, to be held on Monday, December 14, will be a place for the dance and performance community to come together in solidarity, support, and celebration during these continuing challenging times.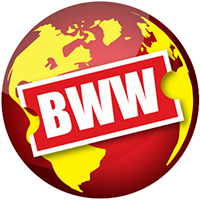 The School At Jacob's Pillow Announces 2020 Programs
by A.A. Cristi - Oct 23, 2019
The School at Jacob's Pillow, a world-renowned center for artistic growth and excellence, announces 2020 professional advancement programs in Contemporary Ballet, Street & Club Dances, Contemporary, and Musical Theatre Dance; and professional development programs in Choreography and Dance Photography. Situated in the heart of Jacob's Pillow Dance Festival, the longest-running dance festival in the United States, The School has been instrumental in furthering the careers of dance artists for over 80 years and offers innovative programs each year with its roster of renowned and sought-after choreographers and dance leaders who serve as faculty. Dancers selected to attend The School at Jacob's Pillow join one of the most influential international dance networks in the field. 
Host Justin Vivian Bond, Presenters, And Performers Announced For 35th Annual Bessie Awards
by A.A. Cristi - Sep 10, 2019
The NY Dance and Performance Awards, The Bessies, New York City's premier dance awards honoring outstanding creative work in the field, announced today that Obie and Bessie Award winner Justin Vivian Bond, hailed by The New Yorker as "the best cabaret artist of their generation,' will host the 2019 awards ceremony. The performers and award presenters were also revealed.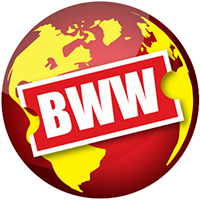 Janis Brenner Returns in INHERITANCE: A LITANY At United Solo Theatre Festival
by Stephi Wild - Sep 7, 2019
Acclaimed multidisciplinary artist Janis Brenner will appear in the a?oeEncore/Best Ofa?? performance of the full-length, interdisciplinary dance/voice/theatre one-woman show, Inheritance: A Litany presented on Opening Night of the United Solo Theatre Festival, Sept. 19th at 8:00pm (Sold Out), and now Saturday, Sept. 28th at 6pm, Off-Broadway at Theater Row, Off- NYC. At 410 W. 42nd Street. Tickets are $45 in advance or at the door, and are available at 212-239-6200, at the theater, or at http://unitedsolo.org/us/2019-inheritance/.
The Bessies Announce Honorees Of Lifetime Achievement And Service To The Field Awards
by Julie Musbach - Aug 13, 2019
The NY Dance and Performance Awards, The Bessies, New York City's premier dance awards honoring outstanding creative work in the field, announced today the recipients of two special awards.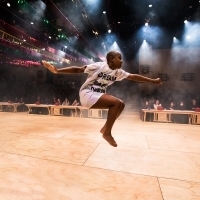 Gabrielle Hamilton, Tiler Peck & More Nominated For 2019 Bessie Awards
by Stephi Wild - Jul 12, 2019
The NY Dance and Performance Awards, The Bessies, New York City's premier dance awards honoring outstanding creative work in the field, celebrates a landmark 35th anniversary this year. Today, the nominees for the 2019 Bessie Awards, along with the recipients of the 2019 Juried Bessie Award and 2019 Outstanding Breakout Choreographer Award, were announced and celebrated at the Bessies press conference. (The list of nominations follows.)