Latest News on Renee Russell:
Latest News on Renee Russell
Stage Credits
  [Broadway]
Original Broadway Production, 1941
Ensemble/Other Roles
  [Broadway]
Original Broadway Production, 1940
Dancing Girl
Renee Russell News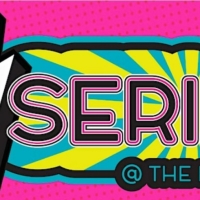 The Fled Collective to Present SERIALS, Cycle 5: The Return Of The Popular Late Night Short Play Competition
by Chloe Rabinowitz - Nov 30, 2022
The beloved late-night play competition is BACK, reclaimed, and newly imagined to prioritize BIPOC and Queer voices.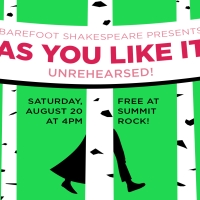 See UNREHEARSED! AS YOU LIKE IT In Central Park This Month
by Grace Cutler - Aug 7, 2022
presented by Barefoot Shakespeare Company, at Summit Rock in Central Park.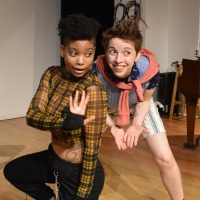 Photos: Match:Lit to Present Queer TWELFTH NIGHT
by Chloe Rabinowitz - Feb 24, 2022
Independent theater company Match: Lit will present a queer take on Shakespeare's TWELFTH NIGHT, directed by Zeynep Akca. TWELFTH NIGHT runs through February 27 at Westbeth Community Room & Gallery (55 Bethune Street, New York, NY).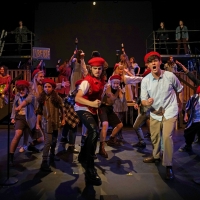 BWW Review: LES MISERABLES at Young Artists Ensemble
by Cary Ginell - Aug 5, 2021
Of all elements of society hit by the pandemic, the one that got hit the hardest was the performing arts. Many theatre companies were forced to close their doors while those that managed to survive were crippled by 16 months of inactivity and decimated budgets. Young Artists Ensemble has not only been a growth culture for local talent for 40 years, it has never shied away from a challenge and while other companies were subsisting on shows with small casts, YAE was determined to stage the Student Edition of 'Les Miserables,' the larger-than-life 1985 Broadway masterpiece, for its annual teen summer musical.

Occupy Verona Presents HENRY V: OCCUPY HARRY
by A.A. Cristi - May 15, 2019
HENRY V: OCCUPY HARRY is an energetic, feminist telling of Shakespeare's classic history, reimagined in a post-civilization U.S.A., in which the ingrained forces of patriarchal power are challenged by a new, vibrant resistance embodied by its fearless and charismatic leader, King Harry. Through her struggle, the play explores the many obstacles to true revolutionary change, and the courage necessary to overcome them.

Photo Flash: Turn to Flesh Productions Presents THE OTHER WOMAN
by A.A. Cristi - Oct 10, 2018
To celebrate their five year anniversary, TURN TO FLESH PRODUCTIONS (TTF) is celebrating with FOUR new verse plays this October: a developmental production of The Other, Other Woman, and a staged reading of the entire Love and Death Trilogy: Persephone Rises, The Seduction of Adonis and Cupid and Psyche, all written and directed by foundress and playwright, Emily C. A. Snyder. Tickets are available now, including VIP seats with an open bar and pre-show salon for The Other, Other Woman, and an all-day picnic with the gods for The Love and Death Trilogy. Package deals are available.
SELMA, HOW TO GET AWAY WITH MURDER, BLACK-ISH and More Top 46TH NAACP IMAGE AWARDS; All the Winners!
by TV News Desk - Feb 7, 2015
The winners of the '46th NAACP Image Awards' were announced last night during the live broadcast from Pasadena Civic Auditorium which aired on TV One (9-11 p.m. ET live/PT tape-delayed). The two-hour live special was hosted by Anthony Anderson. There was a one-hour live pre-show from the red carpet hosted by Kevin Frazier and Shaun Robinson. Scroll down for the full list of winners!
Renee Russell Frequently Asked Questions
How many Broadway shows has Renee Russell been in?
Renee Russell has appeared on Broadway in 2 shows.
How many West End shows has Renee Russell been in?
Renee Russell has not appeared in the West End