Latest News on Ralph Lemon
Ralph Lemon News
Samora Pinderhughes' GRIEF Exhibition to Continue With Second Live Performance at The Kitchen at Westbeth
by Chloe Rabinowitz - Dec 7, 2022
The Kitchen will present GRIEF, the first New York institutional solo exhibition of work by celebrated composer, pianist, vocalist, filmmaker, and multidisciplinary artist Samora Pinderhughes.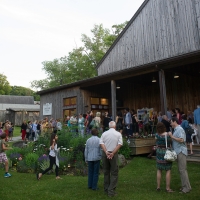 Jacob's Pillow to Rebuild Theatre Destroyed in Fire
by Chloe Rabinowitz - Nov 17, 2022
After the tragic loss of the Doris Duke Theatre to a fire in November 2020, Jacob's Pillow has announced that the Doris Duke Charitable Foundation has awarded a $10 million grant —the largest received in Jacob's Pillow's 90-year history—toward the building of a new, reimagined Doris Duke Theatre, slated to open in 2025.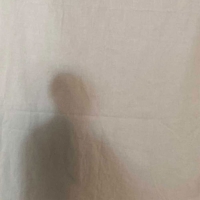 David Thomson Comes to The Chocolate Factory Theater
by Stephi Wild - Sep 30, 2022
The Chocolate Factory Theater presents the world premiere of VESSEL, a new durational performance installation by David Thomson.
Baryshnikov Arts Center Presents UNAVAILABLE MEMORY: IN CONVERSATION WITH CUNNINGHAM & CAGE, October 27-29
by A.A. Cristi - Sep 29, 2022
Unavailable Memory: In Conversation with Cunningham & Cage is an evening of dance and music presenting Merce Cunningham's Totem Ancestor (1942) and Loops (1971) and six piano compositions by John Cage.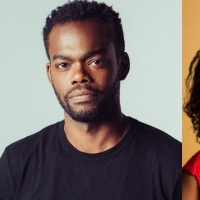 William Jackson Harper & April Matthis to Star in PRIMARY TRUST World Premiere at Roundabout Theatre Company
by Chloe Rabinowitz - Sep 29, 2022
Roundabout Theatre Company's world premiere of Primary Trust by playwright Eboni Booth, directed by Knud Adams, will star Emmy Award nominee William Jackson Harper ("The Underground Railroad") and Obie and Outer Critics Circle Award winner April Matthis (The Piano Lesson).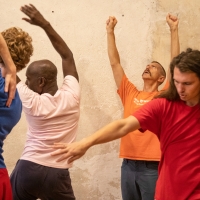 La MaMa to Present World Premiere of Neil Greenberg's BETSY in November
by Chloe Rabinowitz - Sep 22, 2022
La MaMa will present the world premiere of Betsy by award-winning choreographer Neil Greenberg. A proper noun, a subject that does and performs, Betsy is a new dance exploring the phenomenon of performance itself. Performances will take place November 12–14.
The Kitchen to Establish Temporary Home at Westbeth During Renovation of its Own Building
by Chloe Rabinowitz - Aug 25, 2022
As The Kitchen continues to celebrate its 50th anniversary, it begins the renovation of its Chelsea home on 19th Street and will move temporarily to Westbeth's expansive West Side Loft.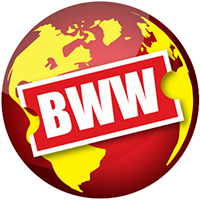 Limón Dance Company Celebrates Its 75th Anniversary During The Fifth Week Of Festival 2022
by A.A. Cristi - Jun 22, 2022
Limón Dance Company will celebrate part of its 75th anniversary season at the Pillow in the fifth week of Festival 2022 from July 20-24. The program will feature works by Limón, Doris Humphrey, and Olivier Taparga. In addition, Music From The Sole will perform tap's afro-diasporic roots on the Henry J. Leir stage from Wednesday through Sunday.
SW!NG OUT to be Presented in Week 3 of Jacob's Pillow's Festival 2022
by Chloe Rabinowitz - Jun 8, 2022
In the third week of Jacob's Pillow Dance Festival 2022, audiences in the Ted Shawn Theatre will be treated to live music and the best of the swing dance world in SW!NG OUT. Also in Week 3, JazzAntiqua Dance & Music Ensemble, Prakriti Dance, Bill Shannon, and The New York Korean Performing Arts Center will take to the outdoor Henry J. Leir Stage.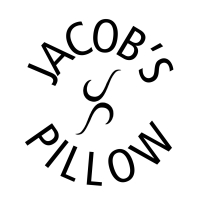 World Premiere of THE EQUALITY OF NIGHT AND DAY & More to Take the Stage at Jacob's Pillow Dance Festival Week 2
by Chloe Rabinowitz - Jun 1, 2022
Ronald K. Brown / EVIDENCE will return to Jacob's Pillow in Week 2 of the Dance Festival this year from June 29-July 3. The company will perform several works, including the world premiere of The Equality of Night and Day, with noted jazz composer Jason Moran playing live for each performance.