Latest News on Rachel Greenblatt
Rachel Greenblatt News
Review: GUYS AND DOLLS Hits the Jackpot at Theatre Three
by Jaime Zahl - Sep 30, 2022
What did our critic think of GUYS AND DOLLS at Theatre Three? The glitz of 1920s-era Times Square is alive in Port Jefferson this fall with Theatre Three's effervescent production of the Golden Age musical classic 'Guys and Dolls.' A combination of masterful stagecraft, zippy choreography, and a top-notch ensemble of performers secures the production as must-see theatre this fall on Long Island.
Photos: First Look at Theatre Three's GUYS AND DOLLS
by Stephi Wild - Sep 19, 2022
Theatre Three kicks-off its 52nd season with GUYS AND DOLLS. Considered the perfect musical of Broadway's Golden Age, this delightful romp gambles in luck and love from Times Square to Havana. Check out photos here!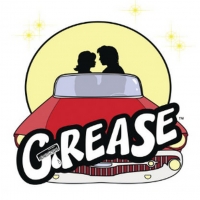 BWW Review: You Will Be 'Hopelessly Devoted' to Theatre Three's Production of GREASE
by Nicholas Pontolillo - Sep 30, 2021
It has been over a year and half since the world shut down due to the Covid-19 pandemic. Finally, I'm thrilled to say, Theater has returned. 'Welcome back!' Oops, Wait I'm mixing-up my 1970's John Travolta pop culture references. 'I got chills and they're multiplying' (that's better). Thankfully, these multiplying chills are not from COVID, but from Theatre Three's fantastically fun production of Grease, complete with an on-stage hot rod.
BWW Review: SATURDAY NIGHT FEVER at Theatre Three
by Melissa Giordano - Jun 15, 2017
Closing out their wonderful 47th Season, Theatre Three offers a first-rate showing of the musical Saturday Night Fever. Based on the iconic 1977 movie and a story by Nik Cohn, this entertaining production, featuring songs by the Bee Gees, runs through June 24th at the charming Port Jefferson venue. This officially opened a few weeks ago and judging by the enthusiastic and still-packed house, you will certainly need to get your tickets quickly.
BWW Review: LEGALLY BLONDE at Theatre Three
by Melissa Giordano - Sep 21, 2016
Omigod, you guys! Broadway's most fashionable lawyer is currently holding court at Theatre Three in Port Jefferson, Long Island. Tony nominee Legally Blonde, The Musical, based on the 2001 Reese Witherspoon movie, had an exciting opening weekend complete with a stellar cast and a very enthusiastic audience. Truly, I can't say enough about this wonderful incarnation.