Latest News on Phillip Hayes Dean
Phillip Hayes Dean News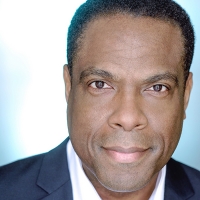 August Wilson's RADIO GOLF to Open 2021-2022 Mainstage Season at Gulfshore Playhouse
by Chloe Rabinowitz - Oct 13, 2021
Tony Award and Pulitzer Prize-winning American playwright August Wilson's play "Radio Golf" will officially open the 2021-2022 mainstage season at Gulfshore Playhouse. Directed by Marshall Jones III, "Radio Golf" will play at Gulfshore Playhouse beginning Nov. 11 through Dec. 5, 2021.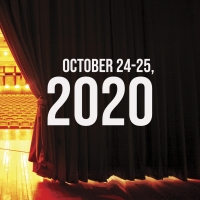 Virtual Theatre This Weekend: October 24-25- with LaChanze, Broadway Sings for Biden, and More!
by Nicole Rosky - Oct 24, 2020
Broadway might be dark, but that doesn't mean that theatre isn't happening everywhere! Below, check out where you can get your daily fix of Broadway this weekend, October 24-25, 2020.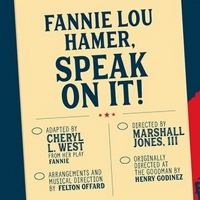 Premiere Stages Returns To Live Programming With Cheryl L. West's FANNIE LOU HAMER, SPEAK ON IT!
by Stephi Wild - Sep 23, 2020
Premiere Stages at Kean University will present Cheryl L. West's new play Fannie Lou Hamer, Speak On It!, directed by Marshall Jones III, at the outdoor tent at Liberty Hall Museum at Kean University in Union, New Jersey, October 15-18, 2020.
Wynn Handman, Producer and Acting Teacher, Has Passed Away at 97
by Chloe Rabinowitz - Apr 14, 2020
Wynn Handman, the famed New York acting teacher and Artistic Director of The American Place Theatre, died at home April 11, 2020 of Covid-19 related pneumonia. He was 97.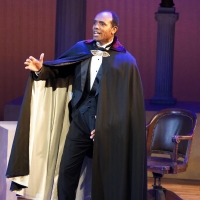 BWW Review: Crossroads Theatre Presents a Stunning Production of PAUL ROBESON Through 9/15
by Marina Kennedy - Sep 10, 2019
The Crossroads Theatre Company is presenting a stunning production of 'Paul Robeson,' written by Phillip Hayes Dean. The show is wonderfully directed by the Theatre's Producing Artistic Director, Marshall Jones III and the role of Robeson is mastered by accomplished actor, Nathaniel Stampley. His powerful performance is complemented by the outstanding musicianship of Nat Adderley Jr.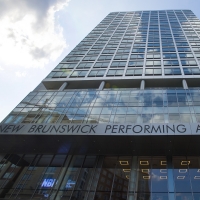 Crossroads Premieres PAUL ROBESON At New NBPAC
by Stephi Wild - Sep 9, 2019
Paul Robeson a?" a play examining the life of the famous scholar, athlete, entertainer and activist who graduated from Rutgers 100 years ago a?" is be the first production of the upcoming season of the Crossroads Theatre Company as well as Crossroads' first play in the new New Brunswick Performing Arts Center (NBPAC).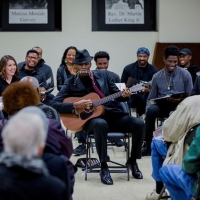 Court Theatre Announces Lineup for 2019-2020 Season of Free Spotlight Reading Series
by Sarah Hookey - Aug 27, 2019
Court Theatre has announced the five plays that will be performed as part of its Spotlight Reading Series. Court's Spotlight Series endeavors to redefinea?'and ultimately expanda?'the canon of classic theatre by presenting readings of rarely produced plays by writers of color.
CROSSROADS THEATRE COMPANY Announces 2019/2020 Season with Plays Opening in September at New Brunswick Performing Arts Center
by Marina Kennedy - Aug 17, 2019
The upcoming season of Crossroads Theatre Company's three plays and Genesis Festival of new works was recently featured at their 2019/2020 announcement at The Heldrich in New Brunswick.
Ebony Rep Finds Full Cast for FIVE GUYS NAMED MOE, Starring Reginald VelJohnson
by BWW News Desk - Mar 30, 2017
Ebony Repertory Theatre announced today the full casting and the creative team of FIVE GUYS NAMED MOE. Acclaimed veteran actor Reginald VelJohnson (ABC/CBS's Family Matters, Die Hard, Die Hard 2) will co-star as 'Big Moe' with the previously announced Emmy Award-winner Obba Babbatunde (Dreamgirls - Tony Award nomination, Broadway's Chicago, CBS's The Bold and the Beautiful) as 'Nomax.'
Phillip Hayes Dean Videos
Phillip Hayes Dean Frequently Asked Questions
How many shows has Phillip Hayes Dean written?
Phillip Hayes Dean has written 1 shows including Paul Robeson (Bookwriter).