Latest News on Paul Quinn
Stage Credits
  [Broadway]
1903
Michael O'Shaughnessy
Paul Quinn News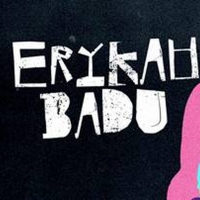 Erykah Badu to Perform Live at the Fabulous Fox Theatre in October
by Chloe Rabinowitz - Jul 19, 2021
Fox Concerts has announced Grammy Award-winning singer Erykah Badu will perform at the Fabulous Fox Theatre on Saturday, October 16 at 8:00 p.m. with special guest.
Biff Byford's Album 'School of Hard Knocks' Out Now
by Abigail Charpentier - Feb 21, 2020
School of Hard Knocks, the first full-length offering by legendary frontman Biff Byford is out now via Silver Lining Music.  To celebrate its release, Byford unveils the new video of his take on the classic song, 'Scarborough Fair.'
Members of The Immediate Family Offer Their Expertise with Appearances at the Recent NAMM Show
by Sarah Jae Leiber - Feb 12, 2020
The Immediate Family, a rock band composed of longtime associates Danny Kortchmar (guitar and vocals), Waddy Wachtel (guitar and vocals), Leland Sklar (bass), Russ Kunkel (drums) and Steve Postell (guitar and vocals), has incredible momentum at the start of 2020, with the recent announcement of a new doc about the band members in the works from Wrecking Crew director Denny Tedesco, as well as new music recorded for their upcoming next album. The band kept it going with a strong showing at the recent NAMM Show in Anaheim, CA (January 16-19, 2020), with a variety of panel and booth appearances showcasing their talent and expertise.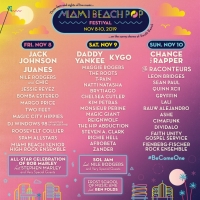 The Miami Beach Pop Festival Announces Daily Lineups
by Kaitlin Milligan - Aug 5, 2019
The Miami Beach Pop Festival is excited to announce daily lineups for the inaugural event, set for November 8-10, 2019. The festival will be held on the shore of South Beach between 5th and 10th Streets, adjacent to the beachfront Lummus Park and the iconic Ocean Drive.

Saxon Releases Third Batch of Re-Issues: DESTINY, ROCK THE NATIONS, & INNOCENCE IS NO EXCUSE
by Macon Prickett - Jul 5, 2018
Saxon, over the decades have gone from being pioneers of the New Wave Of British Heavy Metal, to becoming one of the most successful UK rock acts of all time. The truth, though, is that Saxon have always transcended trends and eras. From 1979's 'Saxon' album to new album 'Thunderbolt', the band have enjoyed considerable success. Five Top 40 albums in the UK, with four Top 20 singles. And they were similarly successful in other parts of the world as well. It's no wonder their influence spread across the globe, and played a crucial role in the way we look at hard rock and heavy metal today.
Hundreds of Underserved HISD Students to Receive Free Music Lessons
by Matt Smith - Jul 2, 2016
HOUSTON (July 1, 2016) – The Houston Symphony is teaming up with the Barbara Bush Houston Literacy Foundation and the Houston Area Urban League to offer free music lessons to hundreds of underserved K-2 Houston Independent School District students in the Kashmere, Wheatley, Scarborough and Booker T. Washington High School feeder patterns as part of the 2016 Barbara Bush Houston Literacy Foundation Summer Reading Challenge Camps.
Pinstripe Donates Artwork for Axalta
by Matt Smith - Nov 18, 2014
Axalta Coating Systems, a leading manufacturer of liquid and powder coatings, showcased its leadership in coating and color technologies at the annual Specialty Equipment Market Association (SEMA) tradeshow in Las Vegas, Nevada but the heartfelt story is how the giving will continue after the event. Custom Pinstripers Paul Quinn and Danny Taylor used Axalta's brilliant paint colors to demonstrate their pinstriping mastery at the Axalta Engineered for Speed booth. The eight different artwork pieces will be auctioned off at the Collision Industry Foundation (CIF) fundraising gala and the annual National Auto Body Council industry (NABC) golf outing early next year.
Paul Quinn Frequently Asked Questions
How many Broadway shows has Paul Quinn been in?
Paul Quinn has appeared on Broadway in 1 shows.
How many West End shows has Paul Quinn been in?
Paul Quinn has not appeared in the West End