Latest News on Millard Mitchell
Stage Credits
  [Broadway]
1948
John Croy
  [Broadway]
1947
Sam Trellis
  [Broadway]
Original Broadway Production, 1946
Mike Shane
  [Broadway]
1944
Sam Wilson
  [Broadway]
1944
Mart
  [Broadway]
1943
Stuart Tracy
  [Broadway]
1943
Victor Carnrick
  [Broadway]
1941
Harry Scravvis
  [Broadway]
1941
Detective Mullins
  [Broadway]
1940
Joe Flynn
  [Broadway]
1940
Chief O'Malley
  [Broadway]
1939
Joseph O'Rourke
  [Broadway]
1938
Lloyd Lloyd
  [Broadway]
1938
Billy Boy
  [Broadway]
1937
Mr. Boyle
  [Broadway]
1936
Stan Jena
  [Broadway]
1935
Charlie
  [Broadway]
1934
Guba
  [Broadway]
1934
William H. Dean
  [Broadway]
1934
Christopher Jarrett
  [Broadway]
1933
Burroughs
  [Broadway]
1933
Joe Barringer
  [Broadway]
1932
Sam
  [Broadway]
1931
Eddie Maney
  [Broadway]
Original Broadway Production, 1931
"Whitey" Henderson
  [Broadway]
1928
McBee
  [Broadway]
1928
Alf
  [Broadway]
1926
Larry
  [Broadway]
1925
Tremper
Millard Mitchell News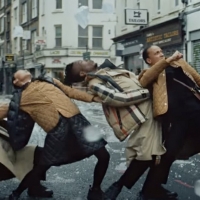 VIDEO: New Burberry Ad Features Modern Take on SINGIN' IN THE RAIN
by Stephi Wild - Dec 13, 2020
The clothing company Burberry has released a new ad, featuring a modern take on the song Singin' In The Rain, from the musical of the same name.
Sarasota Opera Announces New Opera House Film Series
by BWW News Desk - Jul 25, 2017
Sarasota Opera announces an expansion of their "HD at the Movie House" series entitled "Classic Moves at the Opera House." Originally designed as a movie house and vaudeville theater, Sarasota Opera is embracing the history of the building by bringing many of the classic films that once played at the theater when they originally premiered.
George Lucas Among Speakers at WWII Fall Film Series at N-Y Historical Society
by Kelsey Denette - Sep 18, 2012
Join us for the New-York Historical Society's inaugural Bernard and Irene Schwartz Classic Film Series, World War II and Its Legacy in Film, featuring opening remarks by notable directors, writers, actors, and historians. Produced in conjunction with New-York Historical's exhibition WWII & NYC, this selection of classic films will show a broad scope of life during and after the war and reflect many of the exhibition's themes, including life on the home front, the dispatch of troops and the struggle to readapt to postwar life.
Millard Mitchell Frequently Asked Questions
How many Broadway shows has Millard Mitchell been in?
Millard Mitchell has appeared on Broadway in 29 shows.
How many West End shows has Millard Mitchell been in?
Millard Mitchell has not appeared in the West End