Latest News on Michel Hazanavicius
Michel Hazanavicius News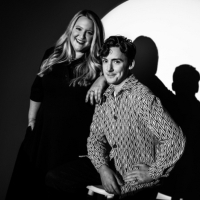 THE ARTIST Stage Adaptation will get World Premiere in 2023
by Aliya Al-Hassan - Nov 17, 2022
BAFTA and Oscar-winning film The Artist is being developed into a stage production, which will be directed and choreographed by Drew McOnie.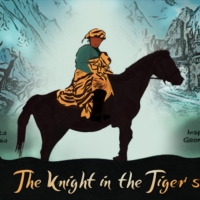 Animated Film Adaptation Of 12th Century Poem 'The Knight in the Tiger's Skin' to be Released in the Laemmle Theater
by Chloe Rabinowitz - Sep 27, 2022
A new animated film 'The Knight in the Tiger's Skin' by Mirza Davitaia, of GI-Films, will be released in the Laemmle Theater on October 7, 2022. This is the first adaptation of the medieval poem by Shota Rustaveli.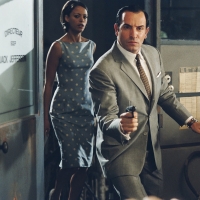 French Institute Alliance Francaise Presents Virtual CineSalon Series This April
by Kaitlin Milligan - Apr 6, 2020
This April the French Institute Alliance Française (FIAF) introduces France's stealthiest espionage experts in a special month-long virtual CinéSalon series Nest of Spies: France's Top Secret Agents. Running from April 7 to April 28, the series features contemporary thrillers such as Eric Rochant's The Patriots (1994) and Nicolas Saada's Spy(ies) (2009) as well as hilarious send-ups of the genre like Yves Robert's classic The Tall Blond Man with One Black Shoe (1972), and Michel Hazanavicius' OSS 117: Cairo, Nest of Spies (2006).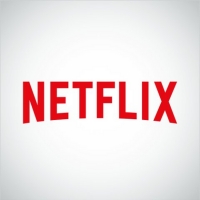 Netflix Announces the Cast for INTO THE NIGHT
by Kaitlin Milligan - Sep 30, 2019
Netflix's first Belgian original series, Into the Night, has started filming. The series will feature an international cast from Belgium, France, Germany, Italy, Poland, Russia, and Turkey. The cast includes Pauline Etienne, Laurent Capelluto, Nabil Mallat, Stéfano Cassetti, Jan Bijvoet, Astrid Whettnall, Vincent Londez, Regina Bikkinina, Alba Gaïa Bellugi, Babetida Sadjo, Mehmet Kurtulus, and Ksawery Szlenkier.

Alfonso Cuaron to Receive Sonny Bono Visionary Award at the Palm Springs Film Festival
by Kaitlin Milligan - Nov 27, 2018
The 30th annual Palm Springs International Film Festival (PSIFF) will present Alfonso Cuarón with the Sonny Bono Visionary Award at its annual Film Awards Gala for Roma. The Film Awards Gala, hosted by Mary Hart and Entertainment Tonight and presented by American Express, will be held on Thursday, January 3 at the Palm Springs Convention Center. The Festival runs January 3-14.   

35th Miami Film Festival Announces Full Lineup, Jason Reitman's TULLY Opening Night
by Tori Hartshorn - Feb 5, 2018
35th Miami Film Festival Announces Full Lineup, Jason Reitman's TULLY Opening Night

Leading Talent and Global Stars to Descend on the City for this Year's Toronto International Film Festival
by Emily Bruno - Aug 22, 2017
The Toronto International Film Festival® today revealed the hundreds of special guests and talent that will attend the Festival this September.

Toronto International Film Festival Adds More Galas & Special Presentations to Roster
by Caryn Robbins - Aug 15, 2017
The Toronto International Film Festival® today unveiled its second serving of titles premiering in the Gala and Special Presentations programmes in September.
Michel Hazanavicius Videos
BWW TV: Cuenta atrás hacia los Oscar
by Juan-Jose Gonzalez - Feb 25, 2012
¡Comienza la cuenta atrás hacia los Oscar! Ya queda poco para el gran día y nuestro corresponsal en Los Angeles, Mike Diefenbach, nos lleva dentro del Kodak Theatre donde mañana tendrá lugar la Ceremonia de Entrega de Los Premios de la Academia, la noche más importante del cine. ¡No te lo pierdas!
BWW TV: James Cromwell on Starring in THE ARTIST
by Audra Stafford - Feb 3, 2012
The Artist is a 2011 French comedy-drama film directed by Michel Hazanavicius, starring Jean Dujardin and Bérénice Bejo. The story takes place in Hollywood between 1927 and 1932 and focuses on a declining film star and a rising actress, as silent cinema falls out of fashion and is replaced by the talkies. Most of the film itself is silent; it was produced in black-and-white, and has received wide praise from critics and many accolades. Dujardin won the Best Actor Award at the 2011 Cannes Film Festival, where the film premiered.