Latest News on Max Runham
Stage Credits
  [West End]
West End Production, 2016
Performer [Replacement]
Stage
Performances
  [West End]
West End Production, 2016
Performer [Replacement]
Max Runham News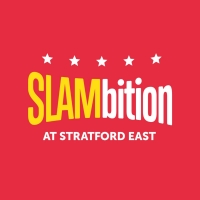 Theatre Royal Stratford East Announce Participants For New Monologue Competition SLAMBITION
by A.A. Cristi - Mar 10, 2022
Theatre Royal Stratford East, in association with Ramps on the Moon, is delighted to announce the participants for SLAMbition, a brand-new monologue slam-style competition putting a spotlight on the incredible range of Deaf, disabled and neurodivergent talent that exists in the arts.
Graeae Announces Crips With Chips At Home
by Stephi Wild - Apr 7, 2021
In February 2020, Graeae launched Crips With Chips at the company's home, Bradbury Studios, in what was to be the first in a series of accessible scratch nights, featuring new work by Deaf and disabled writers.   The second was scheduled for a few weeks later but then, in March, COVID struck and plans were put on hold.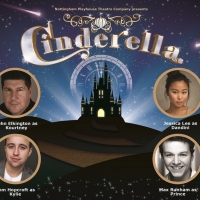 CINDERELLA Comes to Nottingham Playhouse
by Stephi Wild - Oct 8, 2020
Nottingham Playhouse has announced that it's full steam ahead for Christmas!  Cinderella will indeed go to the ball, bringing some much needed joy for old and young alike for this festive season.  This year's specially adapted pantomime replaces the previously programmed Beauty and the Beast which audiences can enjoy for Christmas 2021.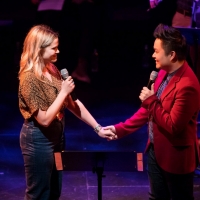 15th Annual Johnny Mercer Foundation Songwriters Project Will Proceed Online
by A.A. Cristi - May 12, 2020
Despite the cancellation of in-person gatherings because of COVID-19 concerns, The Johnny Mercer Foundation (JMF) and the American Music Theatre Project (AMTP) at Northwestern University will proceed with plans for the 15th annual Songwriters Project. The week-long program, master classes and workshops will take place online from June 21 to 27.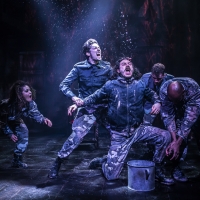 BWW Review: MACBETH, Wilton's Music Hall
by Cindy Marcolina - Jan 24, 2020
The curse struck again on press night of The Watermill Theatre's London transfer of Macbeth, with Lauryn Redding (allegedly) dislocating both knees during Paul Hart's energetic opening. A hero was lying low in the audience. Emma Barclay, former Lady Macduff of the project when it was touring the country last year and a guest on the evening, took over and delivered the role and ensemble track flawlessly and seemingly off book. The show went on to be an electric and sexually charged revisitation of the tragedy.
Billy Postlethwaite To Play Lead Role In MACBETH At The Watermill Theatre
by Stephi Wild - Nov 21, 2018
Billy Postlethwaite will return to The Watermill Theatre to play the lead role in Shakespeare's MACBETH it is announced today. Postlethwaite's credits include Stanhope in Journey's End for The Watermill, The Madness of King George (Nottingham Playhouse), Chernobyl (HBO/Sky) and Game Of Thrones (HBO).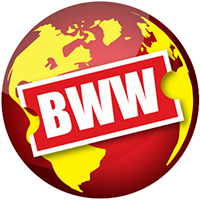 Jade Anouka To Star As Margaret Of Anjou in QUEEN MARGARET
by Stephi Wild - Jul 30, 2018
Shakespeare wrote more lines for Queen Margaret than he did for King Lear yet we know very little of her. Jeanie O'Harere-acquaints us with one of Shakespeare's major but rarely performed characters in her new play QUEEN MARGARET. In a production that draws on original language from Shakespeare, director Elizabeth Freestone and Jade Anouka as Margaret, retell an iconic moment in British History through the eyes of the extraordinary Margaret of Anjou. This captivating exploration of The Wars of the Roses seen through the eyes of this astonishing, dangerous and thrilling woman opens our Autumn Winter 2018/19 Season on 14 September and runs until 6 October.

Plays And Company Announced For Amplified Theatre's SIX at the Bunker
by Stephi Wild - Mar 28, 2018
Amplified Theatre announces the plays and company for it's unique new writing event Six coming to The Bunker in April.
Labour Party Leader Jeremy Corbyn Backs New Song from Graeae's REASONS TO BE CHEERFUL
by BWW News Desk - Oct 12, 2017
Pioneering disabled-led theatre company Graeae has been a proud standard-bearer for protest and disability rights for many years. In conjunction with the final tour of their smash hit musical Reasons to be Cheerful, set in 1979 Thatcher's Britain, Blockheads Chaz Jankel, Derek Hussey and cast member John Kelly have written a protest song for 2017, 'If It Can't Be Right Then It Must Be Wrong'.
Max Runham Frequently Asked Questions
How many Broadway shows has Max Runham been in?
Max Runham has not appeared on Broadway.
How many West End shows has Max Runham been in?
Max Runham has appeared on London's West End in 1 shows.
What was Max Runham's first West End show?
Max Runham's first West End show was A Pacifist's Guide to the War on Cancer which opened in 2016