Latest News on Marcus Kyd
Marcus Kyd News
BWW Review: COMPULSION OR THE HOUSE BEHIND at Theater J
by Rachael F. Goldberg - Feb 3, 2022
'Compulsion or the House Behind' is a good show, with a strong creative team and an immensely talented cast, but it's also a flawed one. With pacing issues and a shyness about fully facing the questions it raises, it's often a frustrating production. But it's a thought-provoking one for that same reason.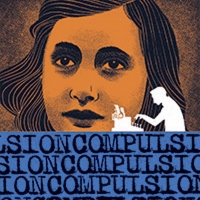 Theater J to Present COMPULSION OR THE HOUSE BEHIND
by Chloe Rabinowitz - Dec 21, 2021
Beginning on January 26, and running through February 20, 2022, Theater J will bring Compulsion or the House Behind to the stage. Hailed by the New York Times as an "absorbing" and "fascinating, multilayered tale," Compulsion tells the semi-fictional story of Sid Silver, a man obsessed with making sure the world hears the story of Anne Frank.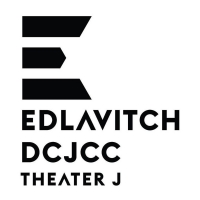 Theater J Announces 2021-2022 Season
by Chloe Rabinowitz - Jun 30, 2021
Theater J has announced Theater J's 31st season, which includes five plays and a bonus holiday musical engagement. The nation's largest and most prominent Jewish theater company, Theater J eagerly anticipates once again gathering audiences for a season that promises to be life-affirming, celebratory, and unforgettable.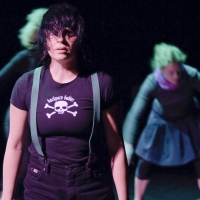 BWW Review: SUICIDE.CHAT.ROOM Revived at Taffety Punk
by Roger Catlin - Feb 29, 2020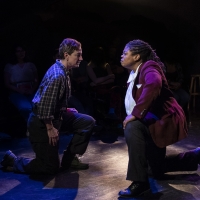 BWW Review: Taffety Punk & Riot Grrrls' THE TRAGEDY OF OTHELLO Offers a Brilliant, Bare-Bones Bard
by Andrew White - Sep 29, 2019
This production of Shakespeare's Othello has revelations galore, performed by an ensemble of actors whose comfort with the language and emotional power keep you riveted. Even if you've seen any number of Othello's beforea?'especially if you've seen a fewa?'the Riot Grrrls interpretation, as staged in the spartan Capitol Hill Arts Workshop space, gives vivid life to characters and speeches that usually get lost in the cavernous main stages across town.

BWW Review: Taffety Punk's Bracing ANTIGONICK and THE FRAGMENTS OF SAPPHO
by Roger Catlin - Jun 3, 2019
Taffety Punk, the insurrectionist yet classically trained company now in its 15th year does what it does best in a pair of striking Greek adaptations by Anne Carson, presented in one invigorating sitting.

World Premiere Of THE LAST WIDE OPEN Debuts Feb. 9
by Julie Musbach - Jan 28, 2019
Cincinnati Playhouse in the Park will present THE LAST WIDE OPEN, a love story that encourages audiences to take a personal, humorous look at modern-day courtship, romance and relationships, just in time for Valentine's Day. It begins Feb. 9 in the Shelterhouse Theatre and runs through March 10, with support from The Rosenthal Family Foundation, Season Sponsor of New Work. Opening night is Feb. 14.
BWW Review: Bootleg Shakespeare HENRY VI, PART 3 at Taffety Punk is Theater Without a Net
by Pamela Roberts - Jul 19, 2018
Taffety Punk Theatre Company's Bootleg Shakespeare production HENRY VI, PART 3 is performance without a net - exciting, dangerous, riveting, and raw. Bootleg Shakespeare isn't designed to be polished or perfect, it's designed to be fresh and immediate. And it delivered. What's more amazing? The actors arrived at 10:00 am Monday with roles assigned and lines memorized. That's it. Working together under the direction of Taffety Punk Artistic Director Marcus Kyd, over the next few hours the 32 actors DIY'ed the production and were on stage in front of an audience at 7:30 pm. There were minimal props, lights, and costumes-but the red and white paper lapel flowers told us exactly what we needed to know when every epic battle scene and every word of Shakespeare's text was performed.

BWW Review: SHE RODE HORSES LIKE THE STOCK EXCHANGE at Taffety Punk
by Jennifer Perry - Oct 1, 2017
While it's hard to fully embrace this comedic play, it is worth a watch if only for the fine acting and compelling thematic content.
BWW Interview: Theatre Life with Lise Bruneau
by Elliot Lanes - Feb 8, 2017
Today's subject Lise Bruneau is currently living her theatre life onstage at Arena Stage as Sara Müller in Lillian Hellman's Watch on the Rhine. The production runs through March 5th.