Latest News on Marcia Johnson
Marcia Johnson News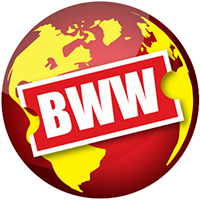 Pleiades Theatre Announces Three More Staged Readings As Part Of Their PERSPECTIVES, POWER, AND PRIVILEGE Series
by A.A. Cristi - Mar 9, 2023
The company's 25th anniversary season, PERSPECTIVES, POWER, and PRIVILEGE is a curated program of staged readings that reflect on plays of past seasons, delve into new work, and allow for meaningful dialogue between Toronto and the GTA'S independent performing arts companies that share a mandate with Pleiades of culturally-focused play development.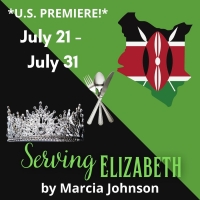 Peterborough Players Produces U.S. Premiere Of Marcia Johnson's SERVING ELIZABETH
by A.A. Cristi - Jul 15, 2022
The Peterborough Players will produce the U.S. premiere of Marcia Johnson's Serving Elizabeth, the recent enthralling play by Canadian playwright Marcia Johnson. Described by Johnson as a "drama, comedy, romance", the play asks big questions about representation and unconscious bias while giving voice to long underrepresented truths.
Eclipse Theatre Co. Presents Original Canadian Song Cycle 'TIL THEN
by A.A. Cristi - Jun 21, 2022
Eclipse Theatre Company has announced the live presentation of 'TIL THEN, an original Canadian song cycle of 3 stories and 18 new songs by 24 writers including, Chantal Kreviazuk, Leslie Arden, Britta Johnson, Colleen & Akiva, Richard Ouzounian and many more.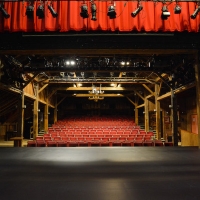 Peterborough Players Announce Creatives and More
by Stephi Wild - May 25, 2022
The countdown to the Players' 2022 Summer Season is on, and excitement is in the air! A lineup of attention, transformation, beauty, and joy, the season of shows sizzles with newness, as well as the long-awaited return of Players' favorite creatives and traditions.
Stratford Festival Hosts Annual General Meeting
by Marissa Tomeo - Apr 2, 2022
The Stratford Festival held its annual general meeting today, reflecting on a season of accomplishments in the midst of the global pandemic, and reporting a surplus of $553,058, thanks to strong support from donors and government.
Peterborough Players Announces CABARET and More for Summer Season
by A.A. Cristi - Feb 9, 2022
Live, professional theatre bursts from inside the Players beloved barn stage with the 2022 Summer Season! An exciting lineup of shows full of attention, transformation, beauty, and joy. The season is the perfect combination of a return of some long-missed Players' traditions, coupled with the continued excitement of newness, change, and exploration. All with the utmost focus on the ongoing comfort and safety of all at the Players.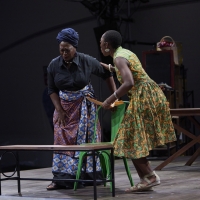 BWW Review: SERVING ELIZABETH at the Stratford Festival Offers a Fresh Take on a Familiar Story and Proves an Important Point in the Process
by Lauren Gienow - Sep 9, 2021
Director Kimberley Rampersad and a fine company bring Marcia Johnson's delightful and important story to life at the Stratford Festival. Fans of the Royal Family, fans of 'The Crown' and fans of good theatre will all enjoy this re-telling of a historical event from a perspective that has long been missing from the narrative.
Stratford Festival to Begin Performances in July
by Chloe Rabinowitz - Jun 28, 2021
The Ontario government has issued its guidance for attendance at outdoor performing arts events, paving the way for the opening of the Stratford Festival's 2021 season. According to these guidelines, the Stratford Festival will be able to accommodate 100 people (or 25% capacity) in each of its new outdoor canopies.
The Women's Caucus of Playwrights Guild of Canada Announces SureFire 2020
by Chloe Rabinowitz - Apr 30, 2021
The Women's Caucus of Playwrights Guild of Canada has announced the second rendition of SureFire, a community-generated resource identifying remarkable, production-ready plays by Canadian women, trans creators, and non-binary artists.
Stratford Festival Marks Anniversary of First Free Viewing Party With Encore Streaming of KING LEAR
by Chloe Rabinowitz - Apr 21, 2021
The Stratford Festival is continuing to expand its online offerings as it marks the first anniversary of its Thursday night viewing parties this week with an encore screening of King Lear, and with a specially curated selection of theatrical content newly added to Stratfest@Home, the Festival's $10-a-month streaming service.