Latest News on Manuel Rosenthal
Manuel Rosenthal News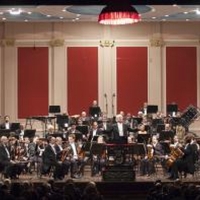 Buenos Aires Philharmonic Orchestra Performs Concert 11 at Teatro Colon This Week
by Stephi Wild - Oct 25, 2021
Buenos Aires Philharmonic Orchestra will perform Concert 11 at Teatro Colon, featuring Guest Conductor Paolo Bortolameolli and Bruno Leonardo Gelber on Piano.
Buenos Aires Philharmonic Orchestra Performs Concert 7 This Month
by Stephi Wild - Sep 4, 2021
Created in 1946 under the name 'Symphonic Orchestra of the Municipal Theatre', it was the first exclusively symphonic official orchestra of Buenos Aires.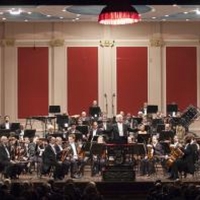 Orquesta Filarmónica de Buenos Aires Will Perform at Teatro Colon Next Month
by Stephi Wild - Jun 19, 2021
Creada en 1946 con el nombre de 'Orquesta Sinfónica del Teatro Municipal', fue la primera orquesta oficial exclusivamente sinfónica de la ciudad de Buenos Aires. Sus primeros directores titulares fueron los maestros Lamberto Baldi y Jaime Pahissa.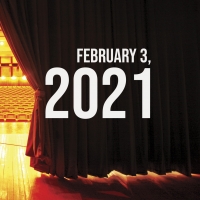 Virtual Theatre Today: Wednesday, February 3- with Ali Ewoldt, Melissa Errico and More!
by Nicole Rosky - Feb 3, 2021
Today (February 3) in live streaming: All the Girls on Stars in the House, Meet Me in St. Louis, and more!
The Met Celebrates Black History Month With Two Weeks of Nightly Opera Streams Featuring African-American Singers
by Chloe Rabinowitz - Jan 22, 2021
The Met has announced themed lineups for the first two weeks of February in its ongoing series of Nightly Met Opera Streams, a free series of encore Live in HD presentations and classic telecasts streamed on the company's website during the coronavirus closure.

BWW Review: THE SAN DIEGO SYMPHONY CONDUCTED BY FABIEN GABEL at The Jacobs Music Center
by Ron Bierman - May 11, 2018
The San Diego Symphony, along with many others, is this year celebrating the 100th anniversary of the birth of Leonard Bernstein. The first half of the Symphony's 'Dances Suites and Serenades' concert consisted of 'Three Dance Variations' from Bernstein's ballet Fancy Free, and Serenade (After Plato's 'Symposium'). Fancy Free was choreographed by Jerome Robbins. Robbins collaborated on all of Bernstein's ballets and his hugely successful Broadway musical Westside Story. Fancy Free features three sailors on leave who want to impress two young women. Since two doesn't equal three, except possibly in fake-news reports, they  dance to showoff and help the women decide which two suitors will win approval. Galop, waltz and danzon variations provide solos for each sailor in which to demonstrate skill and personality.
Palm Beach Dramaworks to Host 'A Musical Soiree' with Evans Haile, 2/23
by Tyler Peterson - Feb 9, 2016
Noted concert pianist and raconteur Evans Haile, who has been called 'the fire and flame of music,' brings his unique program of music, stories, and humor to Palm Beach Dramaworks on February 23, in A Musical Soiree. In addition to performing compositions by the likes of Frederic Chopin, Claude Debussy, Franz Liszt, Louis Moreau Gottschalk, and Ernesto Lecuona, Haile will augment the music with fascinating stories and observations. The 7:30 concert at the Don & Ann Brown Theatre will be preceded by a cocktail hour in the lobby. Proceeds from the event will go toward refurbishing the theatre's marquee.
Diana Damrau to Perform at Carnegie Hall, 12/6
by BWW News Desk - Nov 6, 2015
?Named "Best Female Singer" at the 2014 International Opera Awards, German soprano Diana Damrau appears in recital with pianist Craig Rutenberg at Carnegie Hall on Sunday, December 6 at 2:00 p.m. in Stern Auditorium / Perelman Stage. Ms. Damrau and Mr. Rutenberg perform German lieder by Schubert and R. Strauss, French songs by Poulenc and Manuel Rosenthal, and Dvo?ak's Zigeunermelodien.
BWW Reviews: American Ballet Theater
by Barnett Serchuk - May 23, 2014
Balanchine and Massine on the same program on February 20, 2014? I can't remember that last time I saw that. I wonder if the two would approve. But there is one fundamental difference separating the two choreographers. Balanchine, even 30 years after his death, is still in the forefront of modern ballet choreography, and most of Massine's ballets have fallen into oblivion. To be honest, the only Massine ballets I have seen prior to this were Parade and The Three Cornered Hat, both of which I enjoyed. I'd like to see The Good Natured Ladies, Le Beau Danube, La Boutique Fantasque, Rouge et Noir, Choreartium and Les Presages one of these days, but the chances are very slim. As the old saying goes, keep dreaming.