Latest News on Madeline Anderson:
Latest News on Madeline Anderson
Madeline Anderson News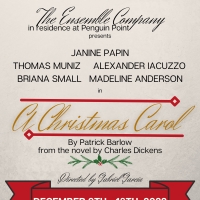 The Ensemble Company to Present A CHRISTMAS CAROL This Holiday Season
by Chloe Rabinowitz - Nov 22, 2022
The Ensemble Company, now in their fourth year in residence at Penguin Point Productions located within the Oviedo Mall, will conclude its season with a new adaptation of Charles Dickens's perennial yuletide tale, A Christmas Carol. 
Academy Museum Announces Details of REGENERATION: BLACK CINEMA 898'Ä"1971
by Marissa Tomeo - May 4, 2022
The first museum exhibition of its kind,¬†Regeneration: Black Cinema 1898'Äď1971¬†opens at the Academy Museum of Motion Pictures on August 21, 2022. It offers the public a chance to learn more about how Black performers and filmmakers have helped define cinema in the United States. The exhibition explores the achievements and challenges of both independent production and the studio system, from cinema'Äôs infancy in the 1890s through the height of the civil rights movement.¬†Regeneration¬†features rarely seen excerpts of films restored by the Academy Film Archive, as well as other narrative films and documentaries; newsreels and home movies; photographs; scripts; drawings; costumes; equipment; posters; and historical materials, such as entrance tickets, note cards, and telegrams; along with augmented reality experiences (AR) designed specifically for the exhibition.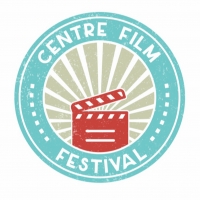 Keegan-Michael Key to Receive Chandler Living Legacy Award at 2021 Centre Film Festival
by Michael Major - Oct 26, 2021
More than a dozen renowned filmmakers and industry veterans will be in attendance from the US and around the world.¬†The inaugural Chandler Living Legacy Award will be presented to Emmy¬ģ and¬†Peabody Award-winning actor, writer, producer and Penn State¬†alumni Keegan-Michael Key.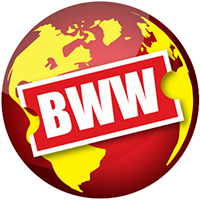 Reel Sisters Honors Activist & Author Nana Camille Yarbrough With Trailblazing Filmmakers Sandra Guzm√°n And Leslie Harris
by A.A. Cristi - Sep 27, 2019
On Friday, Oct. 11, 6:00 pm, Reel Sisters of the Diaspora Film Festival & Lecture Series will honor award-winning performance artist, author and cultural activist Camille Yarbrough with our distinguished Reel Sisters Hattie McDaniel Award for her outstanding contributions to film, television, literature and performing arts over six decades. The Reel Sisters Trailblazer Award will be presented to Sandra Guzman, producer and lead interviewer of Toni Morrison: Pieces I Am, and pioneering filmmaker Leslie Harris, director of the classic film Just Another Girl on the I.R.T. Cash prizes will also be presented to our award-winning filmmakers. Tickets: $35 ($30 - Bring A Pal discount for 2+ tickets).
2018 Indie Memphis Film Festival Announces Full Slate
by Kaitlin Milligan - Sep 26, 2018
Indie Memphis Film Festival is pleased to announce the full slate of films for its 2018 incarnation, spanning from November 1st - 5th, 2018. This year's festival promises to be a very exciting and wildly varied one, featuring five World Premiere screenings and one U.S. Premiere screening, as well as Special Presentations such as CABIN BOY with Chris Elliott in attendance and Barbara Loden's feminist masterpiece WANDA presented by Amy Seimetz (Showtime's 'ÄúThe Girlfriend Experience'ÄĚ), as well as a retrospective of the recent films of filmmaker Hong Sangsoo.
BAMcin√©matek Presents 'Say It Loud: Cinema In The Age Of Black Power, 1966'Ä"1981'
by Stephi Wild - Jul 18, 2018
From Friday, August 17 through Thursday, August 30 BAMcinematek presents Say It Loud: Cinema in the Age of Black Power, 1966-1981. A cinematic companion to the Brooklyn Museum's exhibit Soul of a Nation: Art in the Age of Black Power, the series explores revolutionary and relevant records of a struggle that continues to this day. As black consciousness spread across the globe in the mid-1960s, it gave rise to a radical cinema that both reflected and worked to further the cause of African-American liberation. "These films are confrontational, experimental, and ripe for (re)discovery, powerfully evoking their own time, and unarguably speaking to today's fractious social and political climate," explains series programmer Ashley Clark.

BAMcinématek to Present A Different Picture: Women Filmmakers in the New Hollywood Era
by Macon Prickett - Apr 2, 2018
From Wednesday, May 2 through Sunday, May 20, BAMcin√©matek presents A Different Picture: Women Filmmakers in the New Hollywood Era, 1967'ÄĒ1980. A counter-narrative to the traditional macho mythology of the New Hollywood era, this series seeks to correct a historical wrong. As programmer Jesse Trussell explains, 'ÄúThis series is a redress to the established Easy Riders and Raging Bulls narratives; women from coast to coast radically altering film form, film subject and film power structures.'ÄĚ This series spotlights the prodigious work of female filmmakers in the United States from 1967'ÄĒ1980; films made both inside and outside of the Hollywood system and encompassing a wide array of genres from comedy to drama, art house to exploitation.

New Programming Announced at BAM
by A.A. Cristi - Jan 17, 2018
BAMcin matek is excited to announce three programs that reflect its mission to provide a platform for marginalized voices in cinema. Screen Epiphanies invites arts and culture luminaries to highlight their cinematic inspirations; Beyond the Canon, pairs well-known classics alongside seminal works from overlooked filmmakers; and Women at Work explores the complex subject of women's work from a broad array of perspectives.
Mockingbird Theatre to Present QUILLS, Now thru 15 August
by BWW News Desk - Aug 2, 2014
The Victorian premier of Doug Wright's Obie Award-winning play Quills - a provocative and daring study of sexuality and madness. What happens when the lunatics rule the asylum! Season: today, August 2 - August 15, 2014
Madeline Anderson Frequently Asked Questions
How many Broadway shows has Madeline Anderson been in?
Madeline Anderson has appeared on Broadway in 1 shows.
How many West End shows has Madeline Anderson been in?
Madeline Anderson has not appeared in the West End