Latest News on Laurie Beckelman
Stage Credits
Productions
[Broadway, 1995]
NYSF Executive Director
Laurie Beckelman News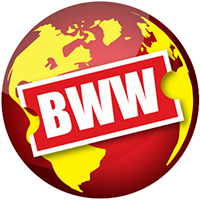 Baryshnikov Arts Center Hosts Annual Fall Fête 10/2
by A.A. Cristi - Sep 14, 2017
Baryshnikov Arts Center (BAC) will host its annual benefit to support the Center's programs on Monday, October 2, 2017, in BAC's Jerome Robbins Theater and Howard Gilman Performance Space. The festive, intimate evening will raise funds for BAC through ticket purchases and a silent auction of visual art works. Proceeds will support BAC's artist-centered programs and help to maintain affordable ticket prices.
Photo Flash: Invisible Familiars, Monica Bill Barnes & More Celebrate Accabonac House
by BWW News Desk - Jul 22, 2015
Artistic Director Alex Kilgore hosted a launch party and first annual silent auction to benefit Accabonac House yesterday, July 21, 2015 at Ashawagh Hall (780 Springs Fireplace Road, East Hampton, NY). The silent auction featured art by Gibby Haynes, Jim Tozzi, and Dan Witz, with music by Invisible Familiars, and a special performance of Happy Hour by Monica Bill Barnes Company. Scroll down for photos from the event!
Accabonac House Retreat to Launch This Summer with Pulitzer Winner Annie Baker
by Tyler Peterson - Jun 10, 2015
Artistic Director Alex Kilgore announced today that Pulitzer Prize Winning Playwright Annie Baker was awarded the first residency of Accabonac House, a year-round interdisciplinary artists retreat dedicated to the memory of Lisa de Kooning, who grew up in the house, located in the heart of Historic Spring/East Hampton. Her father, the Abstract Expressionist Willem de Kooning, traded a painting in 1961 for the property, which served as his first studio in Springs as well as a home for his only child, Lisa and her mother the illustrator, Joan Ward.