Latest News on Lauren Tucker
Lauren Tucker News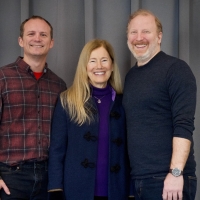 Hunter Bell, Jeff Bowen & Ann McNamee's OTHER WORLD To Have Staged Reading This Week
by Chloe Rabinowitz - Mar 14, 2023
OTHER WORLD, a new musical with an original score and story by Hunter Bell, Jeff Bowen and Ann McNamee will present invite-only staged readings on Thursday, March 16 and Friday, March 17.
Alchemy Production Group Announces Lauren Tucker and Alex Stone as Partners
by Chloe Rabinowitz - Nov 29, 2022
Carl Pasbjerg and Alchemy Production Group announced that long-time team members Lauren Tucker and Alex Stone will be expanding their roles and are now partners in the firm.  Alchemy Production Group is currently represented on Broadway by The Music Man starring Hugh Jackman and Sutton Foster.  
Warrington Museum to Host Trio of Dancers and Orchestra in Commission
by Marissa Tomeo - May 28, 2022
A new hybrid dance theatre production featuring some of the region's top talent is to be presented in Warrington in the first commission of its kind. Company Carpi's When You Light A Candle, You Also Cast A Shadow aims to be both a challenging, genre-defying piece of work and a call to action to raise awareness of the dangerous state of our climate.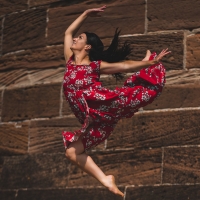 Arts Festival To Welcome Trio Of Performances At Historic Venue
by A.A. Cristi - Nov 8, 2021
The Parr's Bank is opening its vault doors for one of the highlights of this year's Warrington Contemporary Arts Festival (WCAF). The Grade II listed former Natwest is the venue for Parr de Trois – a trio of new contemporary dance performance pieces – taking place on Thursday, 18 November.
Not Too Tame Will Present THE SOCIAL at Parr's Bank Next Month
by Stephi Wild - Oct 21, 2021
A homegrown theatre production is coming to a unique venue in Warrington as part of this year's Contemporary Arts Festival. Not Too Tame will be presenting 'The Social' at The Parr's Bank between 9 and 12 November.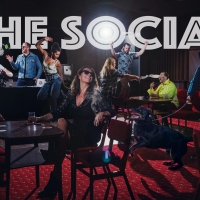 Explore Warrington's Unique Buildings As Contemporary Arts Festival Launches
by Stephi Wild - Sep 30, 2021
Fancy exploring the old Marks & Spencer building in Warrington town centre to see what has become of it since it shut its doors? Or have you been intrigued by the transformation of The Parr's Bank in Winwick Street?
OPEN ONLINE THEATRE FESTIVAL Announces New Performance and Panel Discussions
by Stephi Wild - Dec 18, 2020
IJAD Dance Company launches its 2021 live-streamed Open Online Theatre (OOT) Festival featuring new pieces by performing artists making work specifically for live-streaming using up to four cameras.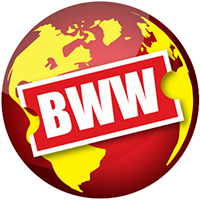 Warrington Contemporary Arts Festival Reveals Winners Of 2020 Open Competition
by Stephi Wild - Sep 11, 2020
Warrington Contemporary Arts Festival has returned for its 10th annual exhibition with a fresh new face and an inspiring collection of multi-discipline works, thanks to a brand new set of rules. 
Rockin' Road To Dublin Announces National Tour And More
by A.A. Cristi - Dec 4, 2017
RMS Productions is pleased to announce the addition of four veteran entertainment agencies to support their 2018 national tour. Alchemy Production Group, Bond Theatrical Group, SunnySpot Productions and Juniper Street Productions bring their years of experience to the producing team. The new generation of Irish rock and dance concert ROCKIN' ROAD TO DUBLIN, co-created and starring Irish Dance World Champion Scott Doherty and Celtic Rocker Chris Smith, is currently booking its 3rd national tour that will open in Nampa, ID March 2, 2018 and go on to play over 30 cities during the Spring of 2018.