Birth Place: New York, NY, USA
L. Shaw News
Asolo Rep Elects New Board President and Adds Five New Members to Board of Directors
by Chloe Rabinowitz - Jul 9, 2020
Asolo Repertory Theatre has announced that Carole Crosby has assumed the leadership of its Board of Directors, on July 1, 2020. Ms. Crosby has served on Asolo Rep's Board for the past seven years.
The 7th Annual LISTEN TO YOUR MOTHER: BOULDER Comes to Unity Of Boulder
by Stephi Wild - Apr 1, 2019
Listen To Your Mother (LTYM) is a one-day live staged-reading event where local writers share their hilarious and poignant stories of motherhood. The 7th Annual Listen To Your Mother: Boulder will be held on Saturday, April 27 at 7:00 p.m. at Unity of Boulder, 2855 Folsom St, Boulder, CO 80304. Tickets are $22 and are available at https://ltymboulder19.brownpapertickets.com/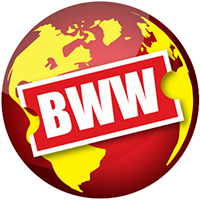 Asolo Rep Announces 2018-19 Board Of Directors
by Julie Musbach - Apr 19, 2018
Asolo Repertory Theatre proudly announces its 2018-19 Board of Directors. Officers include Ann Charters (President), Carole Crosby (Vice President/President Elect), Sy Goldblatt (Vice President), Dennis Dirks (Treasurer), and Giselle Huberman (Secretary).
Six Playmakers Selected for 2017 Playwrights' Arena at Arena Stage
by BWW News Desk - Nov 14, 2016
Six D.C.-area playmakers have been selected to participate in the third installment of Playwrights' Arena, a year-long program that invites a small group of local theater makers to investigate their artistic process and develop their dramaturgical practice. The program is co-facilitated by Arena Stage Deputy Artistic Director Seema Sueko and Dramaturg Jocelyn Clarke, and participants convene once per month at Arena Stage at the Mead Center for American Theater.
BWW Blog: Amanda Grillo - Luciana's Outlook: A Stage Manager's Perspective
by Guest Blogger: Amanda Grillo - Jul 25, 2016
This week, we call our attention to a position that is necessary for any production to run smoothly. Whether it be a play or musical, professional or community, no production is complete without a stage manager. They keep you organized and aren't afraid to take that script from you when you were supposed to be off book last week. They are a wealth of knowledge, glue that keeps the show together. Here at the West Haven Council on the Arts/ Theater West, our stage manager for The Comedy of Errors is Dana Kaplan.
Freestyle's GENIUS ON HOLD Doc to Premiere in LA & NYC in March
by Tyler Peterson - Feb 1, 2013
Freestyle Releasing announced today that they have set March 1st, 2013 as the theatrical release date for GENIUS ON HOLD, the revealing documentary written and directed by Gregory Marquette ("Innocents"). The film was produced by Walter T. Shaw, and co-produced by Diana Ross-Shaw and is narrated by Academy-Award Nominee Frank Langella ("Frost/Nixon," "Robot & Frank").
Animal Planet to Debut 2-Hour GLORY HOUNDS Special, 2/21
by Tyler Peterson - Jan 28, 2013
When Osama Bin Laden was killed, a military working dog was part of the team on the ground, working alongside his handler to help capture him. Tens of thousands of military service men and women risk their lives in Afghanistan every day. Serving beside these heroes are approximately 600 military working dogs (MWDs), whose sole purpose is to protect soldiers and innocent civilians. These specialized dogs are highly trained to do what no man or technology can. The military relies on the dogs' keen, canine sense of smell to sniff out, locate and signal for explosive devices and to track insurgents.