Latest News on Kiki Dee:
Stage Credits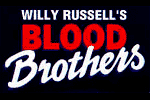 Blood Brothers
  [West End]
London Revival, 1991
Mrs. Johnstone [Replacement]
  [West End]
London Revival, 1988
Mrs. Johnstone
Kiki Dee Awards and Nominations
Olivier Awards - 1988 - Outstanding Performance of the Year by an Actress in a Musical
Kiki Dee, Blood Brothers
Kiki Dee News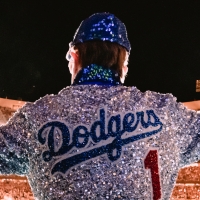 Elton John Performs Final North American Tour Date at Dodger Stadium
by Michael Major - Nov 21, 2022
The three-hour concert event, from Disney Branded Television and produced by Fulwell 73 Productions and Rocket Entertainment, gave Disney+ audiences a front-row seat to his electrifying and legendary performance, which included performances by Dua Lipa, Kiki Dee and Brandi Carlile. Watch videos from the concert now!
Elton John's Final North American Performance to Feature Dua Lipa, Kiki Dee, & Brandi Carlile
by Michael Major - Nov 14, 2022
GRAMMY-winning artists Dua Lipa, Kiki Dee and Brandi Carlile will join musical icon Elton John on stage during his final North American performance at Dodger Stadium, paying tribute to him and his legendary career. The concert will begin with "Countdown to Elton Live,"  featuring special fan messages. Watch a video teaser for the livestream now!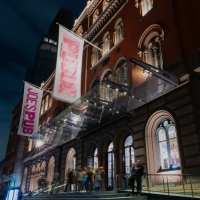 Jane Lynch & Kate Flannery, Hannah Corneau, The Skivvies & More to be Featured in Joe's Pub Fall Programming
by Chloe Rabinowitz - Aug 4, 2022
Joe's Pub has announced fall programming. This season presents incredible performances from Latine artists: Afro-Cuban jazz grooves from Dayramir González, an evening of Latin alternative music with Jessica Medina & Mai-Elka Prado, and more.
WATCH: Deaf West Teams Up With Republic Records & Apple Films for CODA Music Video
by Chloe Rabinowitz - Sep 1, 2021
Republic Records and Apple Original Films have teamed up with Deaf West Theatre (David Kurs, Artistic Director) to release the official music video for the single "You're All I Need To Get By (Duet Version)" from the CODA "Soundtrack from the Apple Original Film" today.
Pandora Reveals Most Thumbed Up Duets Of All Time For Valentine's Day
by Sarah Jae Leiber - Feb 1, 2021
Valentine's Day is a day that celebrates two people coming together to form something beautiful - like a duet!
Elton John Will Release 60 New Tracks on 'Jewel Box'
by Sarah Jae Leiber - Sep 17, 2020
Variety reports that Elton John's 'Elton: Jewel Box' album will contain 148 songs, including 60 previously unreleased ones.
BWW Exclusive: In Honor of Gay Pride - THE 101 GREATEST LGBTQ SONGS/ANTHEMS OF ALL TIME - from Judy Garland to Lady Gaga, from Gloria Gaynor to Frank Ocean
by Peter Nason - Jun 24, 2020
Happy Gay Pride! BWW Reviewer Peter Nason chooses the 101 greatest LGBTQ songs and anthems from 1920-2020. See if your favorite songs or artists made the grade!
Catherine Porter And Jim Vallance Are Coming to Birdland
by Chloe Rabinowitz - Nov 19, 2019
He penned 80's anthems, she kissed Hugh Jackman, he co-wrote the musical, Pretty Woman, she sang with Brian May. He has written favorites such as 'Summer of '69,' 'Heaven,' and 'What About Love' and she is going to sing the heck out of them. Every song has a story. Singer/Songwriter Catherine Porter (Brian May Band, Sunset Boulevard, Next to Normal) and Songwriter Jim Vallance (Bryan Adams, Aerosmith, Heart) come together for one night only. With Musical Director, Brad Simmons and special guests.
The Albany Theatre's New Season Goes on Sale August 19
by Stephi Wild - Aug 12, 2019
The Albany's Autumn|Winter season will go on sale on Monday 19 August with a jam-packed schedule of dance, music, drama and comedy. The programme includes UK Tour Premieres, a series of shows for younger audiences and of course, festive, family adventure, THE SNOW QUEEN as the Christmas treat.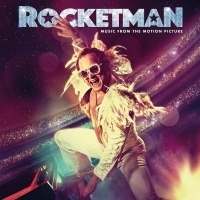 BWW Album Review: How Wonderful Life Is Now ROCKETMAN Is in the World
by Amanda Prahl - Jun 22, 2019
As any Broadway theater-goer knows, jukebox bio-musicals are surprisingly difficult to pull off well. Stringing together hit songs in a way that serves a story, while also dealing with all the real-life egos involved, often involves sacrificing musical or dramatic integrity. It's even more surprising, then, that one of the best recent bio-musicals isn't even a Broadway show: it's Rocketman, the musical movie about the early life and career of Sir Elton John. By giving itself permission to be a musical first, the movie's soundtrack manages to capture the iconic musician's sound without giving up on a satisfying dramatic arc.
Kiki Dee Videos
Kiki Dee Frequently Asked Questions
How many Broadway shows has Kiki Dee been in?
Kiki Dee has not appeared on Broadway.
How many West End shows has Kiki Dee been in?
Kiki Dee has appeared on London's West End in 2 shows.
What was Kiki Dee's first West End show?
Kiki Dee's first West End show was Blood Brothers which opened in 1988
What awards has Kiki Dee been nominated for?
Outstanding Performance of the Year by an Actress in a Musical (Olivier Awards) for Blood Brothers .