Latest News on Kathleen Waters
Kathleen Waters News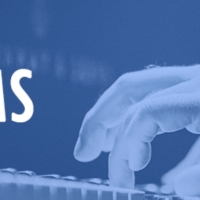 News: WINTER RHYTHMS at Urban Stages Releases Full Lineup
by Stephen Mosher - Nov 27, 2022
URBAN STAGE's annual Winter Rhythms cabaret series has announced the full run-down of shows and acts to play in the 2022 season
Photo Flash: Randie Levine-Miller's SHOWSTOPPER DIVAS/DIVOS Benefits The Actors Fund
by BWW News Desk - Sep 20, 2017
Randie Levine-Miller hosted a megawatt 'Showstopper Divas/Divos' concert at The Triad Monday night. It starred Beth Fowler; Lee Roy Reams; Adam Grupper; Barbara Minkus; Richard Skipper; Susan Vardy, and Kathleen Waters, and it benefited The Actors Fund. BroadwayWorld has photos from the evening below!
Lee Roy Reams and Beth Fowler to Headline Randie Levine-Miller's SHOWSTOPPER Concert at The Triad
by BWW News Desk - Aug 22, 2017
Singing impresario Randie Levine-Miller hosts a special edition of her long-running Showstopper Divas/Divos series at The Triad, 158 West 72nd Street, on Monday, September 18, at 7pm.
SHOWSTOPPER DIVAS Set for The Triad, 6/15
by Tyler Peterson - May 16, 2016
On Wednesday, June 15, 2015 at 7:00 PM, Randie Levine-Miller will host her annual Showstopper Divas event at The Triad (158 West 72nd Street) to benefit The Actors Fund.*
Photo Flash: Inside 3rd Annual TOMATOES GOT TALENT Show
by Tyler Peterson - Mar 17, 2016
The 'Tomatoes Got Talent' show took place on Sunday, March 13, at the Triad on West72nd Street.  Randie Levine-Miller, emceed and co-produced the talent show competition featuring women over 40, with Cheryl Benton of The Three Tomatoes.