Latest News on Joe Marchese
Joe Marchese News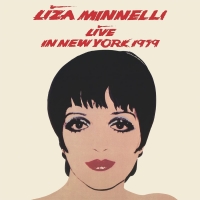 Album Review: LIZA MINNELLI LIVE IN NEW YORK 1979 Was Well Worth Waiting For
by Stephen Mosher - Jul 1, 2022
For years the fans have wished for a CD release of Liza's 1979 Carnegie Hall concert. Now, thanks to the folks at Real Gone Music, it is.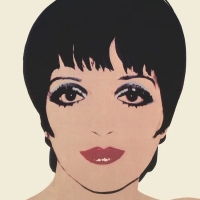 Liza Minnelli LIVE IN NEW YORK 1979 to Be Released In Ultimate 3-CD Edition and 2-LP Set
by A.A. Cristi - May 27, 2022
Start spreading the news.  On July 1, Real Gone Music and Second Disc Records will revisit a landmark album recorded in the heart of New York, New York by one of the most extraordinary entertainers of all time, Liza Minnelli's electrifying Live in New York 1979. 
New and Upcoming Releases For the Week of April 5 - Quiara Alegría Hudes Memoir, and More!
by Stephi Wild - Apr 7, 2021
Need something new to read, watch, or listen to? Check out this week's list of new and upcoming releases!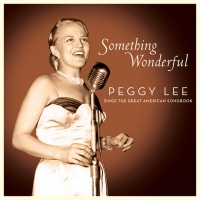 Peggy Lee's 'Something Wonderful: Peggy Lee Sings The Great American Songbook' Out April 9
by Sarah Jae Leiber - Feb 17, 2021
Besides her renditions of American standard classics, songwriters Hoagy Carmichael, Matt Dennis, Frank Loesser and Johnny Mercer make rare duet appearances with Lee.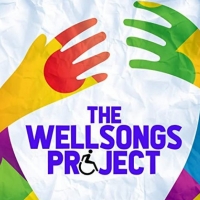 New and Upcoming Releases For the Week of February 15 - THE WELLSONGS PROJECT, Survival Guide For SIX Fans, and More!
by Stephi Wild - Feb 17, 2021
This week's list includes The Wellsongs Project, featuring Kate Baldwin, Ethan Slater, and more. Plus, check out Don't Lose Your Head: Life Lessons from the Six Ex-Wives of Henry VIII, which has been described as 'An Unofficial Survival Guide for Fans of the Musical Six.'
Craft Recordings to Release 'The Best of Ronnie Milsap' on CD
by Kaitlin Milligan - Apr 8, 2020
Craft Recordings is excited to announce The Best of Ronnie Milsap – a 12-track collection of chart-topping favorites from the country legend's extensive catalog.

NBCUniversal, FOX, Turner, & Viacom Align to Unify Advanced Advertising Standards Across 50% of the Premium Video Marketplace
by Macon Prickett - Apr 19, 2018
Underscoring the continued need to give advertisers a more scalable solution for marrying the reach and scale of premium video with advanced advertising capabilities, NBCUniversal, Fox, Turner and Viacom today announced a multi-year, co-development partnership focused on new platforms for automated buying, advanced formats and cross-platform measurement and currency.
Brian Sullivan Promoted to Fox Networks Group President
by Emily Bruno - Dec 7, 2017
Fox Networks Group has named Brian Sullivan as the New Group President and Chief Operating Officer, as reported by Deadline. The role was previously occupied by Randy Freer, who left in October to take up the CEO position at Hulu.
Photo Flash: BROADWAY AT BIRDLAND Series Welcomes Melissa Manchester
by BWW News Desk - Sep 12, 2017
The Broadway at Birdland concert series was thrilled to present Grammy Award-winning singer/songwriter Melissa Manchester, who made her concert debut at the iconic music room on Monday, September 11.
JSP Records to Release JUDY GARLAND SINGS HAROLD ARLEN
by Tyler Peterson - Dec 11, 2015
JSP Records is proud to announce it will release in early 2016 JUDY GARLAND SINGS HAROLD ARLEN, a 2-CD box set devoted to Harold Arlen (1905-1986) tunes Judy Garland (1922-1969) performed in the studio, on screen, on the radio, and on stage between 1938 and 1968. Four tracks are new to CD.