Latest News on Jiri Zizka
Stage Credits
Productions
[Regional (US), 2006]
Director
[Regional (US), 1999]
Director
Stage
Productions
[Regional (US), 2006]
Director
[Regional (US), 1999]
Director
Jiri Zizka News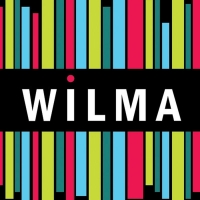 The Wilma Theater to Honor Co-Founding Artistic Director Blanka Zizka at FÊTE 2022
by Chloe Rabinowitz - Jun 7, 2022
The Wilma Theater announced today that Fête 2022 will honor retiring Co-Founding Artistic Director Blanka Zizka, who recently departed the company after 40 years in the position. Fête 2022 will be held on Monday June 13, 2022.
World Premieres of SCHOOL PICTURES and ETERNAL LIFE PART 1 & More Announced for The Wilma Theater 22/23 Season
by Chloe Rabinowitz - May 17, 2022
The Wilma Theater has announced the complete 2022/23 Season. Subscription packages for the 22/23 Season are on sale now.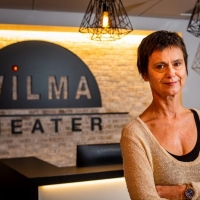 Co-Founder Blanka Zizka To Step Back From Wilma Theater
by Chloe Rabinowitz - Jun 30, 2021
The Wilma Theater's Co-Artistic Director Blanka Zizka has announced that on July 31, 2021, she will step back from the theater she co-founded. During her 40 years of work at the Wilma, she has become one of the most renowned theater artists in Philadelphia and in the country.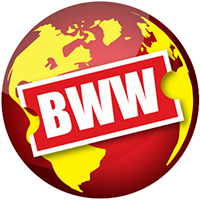 The Wilma Theater Honors Former Managing Director James Haskins For Its Fête 2019 Fundraiser
by A.A. Cristi - May 30, 2019
The Wilma Theater is set to celebrate its annual fundraising event, Fete 2019, honoring former Managing Director James Haskins, who in March departed the Wilma after 13 seasons of leadership to helm the renowned Guthrie Theater in Minneapolis as their new Managing Director. For Fete 2019, the Wilma seeks to recognize and celebrate Haskins for the indelible impact of his 20 years of service to the Philadelphia cultural community, having served a number of leadership roles at arts organizations throughout the city before landing at the Wilma in 2006. Philanthropists and arts leaders throughout the city will gather for an evening of gourmet fare and drink, and performances from local favorites. Tickets and sponsorships are on sale now for Fete 2019, which will be held at the Wilma on June 10, 2019 beginning at 5:30pm.
Juniper Productions to Infuse Art & Spirit with #COCKTAILPLAYS at Philadelphia Distilling
by BWW News Desk - Jul 11, 2017
Are you ready for a drink...and an evening of live performance? Juniper Productions has commissioned four of Philadelphia's most innovative playwrights, Alisha Adams, Josh A. Campbell, Mark Costello, and Bill D'Agostino, to premiere sweet, savory, and spicy works as part of the company's inaugural theatrical experience, #CocktailPlays.
Theater for the New City to Present SUDDENLY, A KNOCK AT THE DOOR, Featuring Adapted Works by Israeli Writer Etgar Keret
by Tyler Peterson - Apr 26, 2016
Theater for the New City presents Suddenly, A Knock at the Door, a new play based on stories by award winning Israeli author and filmmaker Etgar Keret written by Robin Goldfin with live music composed by Oren Neiman and performed by Oren Neiman & Gilad Ben-Zvi. David L. Carson* directs a cast of 6, including Jeffrey Swan Jones*,Antonio Minino, Alyssa Simon*, Kenneth Talberth*, Stephen Thornton, and Elanna White. Fourteen performances will be staged from June 2-19, 2016 at Theater for the New City, 155 First Avenue (between 9th and 10th Streets) in New York City's East Village.
2016 Vilcek Prize in Theatre Goes to Blanka Zizka
by BWW News Desk - Feb 2, 2016
The Vilcek Foundation just announced the winners of its annual Vilcek Prizes, recognizing immigrant contributions to the American arts and sciences. The 2016 Vilcek Prize in Theatre, presented to an immigrant artist with a record of major achievement in his/her field, is awarded to Blanka Zizka, the recipient of a $100,000 prize.
Paula Vogel Apperas at Blue Star Theatres Event at The Wilma Theater in Philadelphia Today
by BWW News Desk - Apr 8, 2014
Theatre Communications Group (TCG), the national organization for theatre, and Blue Star Families, the country's largest chapter-based military families non-profit organization, are pleased to announce a Blue Star Theatres event in Philadelphia featuring Pulitzer Prize-winning playwright Paula Vogel today, April 8 presented by The Wilma Theater.