Latest News on Janet Langhart Cohen
Photos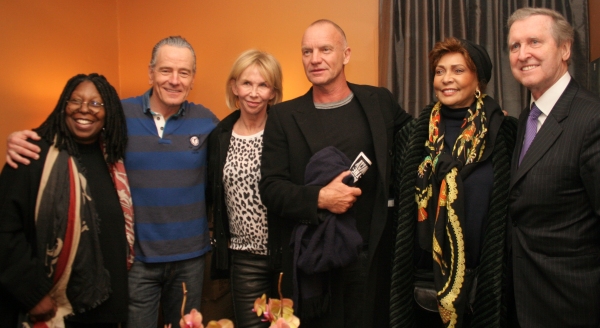 Whoopi Goldberg, Bryan Cranston, Trudie Styler, Sting, playwright Janet Langhart Cohen (''Anne & Emmett'') and former Secretary of Defense William S. Cohen.
From: 
Date:
04/11/2014
Secretary William Cohen and Janet Langhart Cohen attending the Opening Night Performance of 'Spider-Man Turn Off The Dark' at the Foxwoods Theatre in New York City.
From: 
Date:
06/16/2011
Janet Langhart Cohen News
CINDERELLA and More Announced for Muskegon Civic Theatre Season 38
by A.A. Cristi - May 25, 2022
It's a season of possibilities at Muskegon Civic Theatre! It's a season of possibilities at Muskegon Civic Theatre!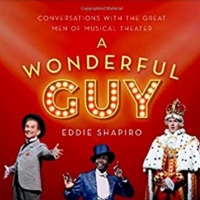 New and Upcoming Releases For the Week of April 19 - STEPHEN SONDHEIM ENCYCLOPEDIA, FANGIRLS Cast Recording, and more!
by Stephi Wild - Apr 21, 2021
This week's list includes The Stephen Sondheim Encyclopedia, the original cast recording of Fangirls, and a book of interviews with Broadway's leading men, including Joel Grey, Ben Vereen, Norm Lewis, Gavin Creel, Cheyenne Jackson, and Jonathan Groff.
Theatre MSU Adapts Season to Include COVID-19 Safety Measures
by Stephi Wild - Sep 12, 2020
Mississippi Statea??s Theatre MSUa?"the Department of Communicationa??s production divisiona?"debuts its new season this month with a?oeThe Commedia Robin Hood,a?? a Lane Riosley play with a twist on the original story of Robin Hood.
BWW Review: THE END OF THE ROAD: 2019 NATIONAL BLACK THEATRE FESTIVAL
by Vickie Evans - Aug 8, 2019
The 2019 National Black Theatre Festival has ended with memories of grandeur and spectacular stage plays. Here is my review of the productions I attended.

San Diego Rep Announces Cast of BLACK PEARL SINGS!
by A.A. Cristi - Oct 3, 2017
San Diego Repertory Theatre (San Diego REP) has announced details for the fourth production of its 42nd season, Black Pearl Sings! This intimate play with music, from playwright Frank Higgins, will be helmed by Thomas W. Jones II. Black Pearl Sings! begins on Wednesday, November 22, 2017 and plays through Sunday, December 17, 2017 with an opening night on Wednesday, November 29, 2017 at 7 p.m. in the Lyceum Space Theatre at San Diego REP in Horton Plaza.
BWW Interview: Theatre Life with Thomas W. Jones II
by Elliot Lanes - Jul 26, 2017
Today's subject Thomas W. Jones II is currently living his theater life working on several projects at MetroStage in Alexandria, Virginia. This weekend you can see his directorial work with a three-day return engagement of Anne & Emmett. Performances are this Friday, July 28 (8:00 PM) through Sunday, July 30 (3:00 PM). There are two performances on Saturday, July 29 - one at 3:00 PM and one at 8:00 PM).
Director Debora Granik & More Set for Next METROFOCUS
by Caryn Robbins - Nov 9, 2015
The award-winning series MetroFocus premieres new episodes in the New York and tri-state region weeknights at 5 p.m. on WLIW21, 5:30 p.m. on NJTV and 6 p.m. on THIRTEEN. All episodes are available at metrofocus.org following the broadcast.