Latest News on Gwyn Hughes:
Latest News on Gwyn Hughes
Gwyn Hughes News
Washington National Opera Opens The 2022â€"2023 Season With IL TROVATORE, October 22â€" November 7
by A.A. Cristi - Sep 28, 2022
Washington National Opera (WNO) opens its season with a new production of Il trovatore, October 22–November 7, 2022 in the Opera House. Verdi's tale of forbidden love, jealousy, and vengeance—last seen by WNO audiences in 2004—receives a newly conceived period production from director Brenna Corner, with sets by International Opera Award finalist Erhard Rom, and costumes by Tony Award winner Martin Pakledinaz.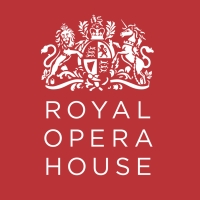 The Royal Opera House Announces 2022/23 Season
by Stephi Wild - Apr 6, 2022
The Royal Opera House today announces its 2022/23 Season, unveiling a rich range of new work, world premieres and beloved revivals. Over 40 productions, performed by an incredible roster of international stars and created in collaboration with global companies, will be accompanied by more than 200 events and activities in our stunning Covent Garden Home, and outreach programmes reaching more than 27,000 children across the UK. 
Washington National Opera Announces 2022â€"2023 Season
by Chloe Rabinowitz - Apr 5, 2022
As General Director Timothy 2 O'Leary and Artistic Director Francesca Zambello announced today, the company's 2022– 2023 season balances groundbreaking new work with audience favorites.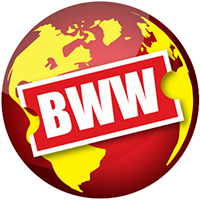 Welsh National Opera Returns To The Bristol Hippodrome In Spring 2019
by Stephi Wild - Jan 29, 2019
Opening the spring season is a new production of Un ballo in maschera, where love, power and politics collide to create a tale of deception, intrigue and revenge. The second instalment in WNO's Verdi trilogy, the production is directed by David Pountney, conducted by Gareth Jones and is a co-production with Oper der Stadt Bonn. Performing from 10 - 13 April, the company will also bring revivals of Mozart's The Magic Flute and Donizetti's Roberto Devereux.

Carlo Rizzi's 2018-19 Season Includes Return To The Metropolitan Opera For Tosca, Mefistofele
by Alan Henry - Aug 22, 2018
Metropolitan Maestro Carlo Rizzi's 2018-19 season includes Tosca and Mefistofele at the Met, Falstaff in Tokyo, a new production of Un ballo in maschera at Welsh National Opera and symphonic concerts in Japan, Italy and Spain

Welsh National Opera Announces Spring Season
by Julie Musbach - Feb 26, 2018
Welsh National Opera presents a feast of Italian operas from three of the greatest composers for its Spring season in Bristol. The season, entitled Rabble Rousers, will feature a new production of Verdi's La forza del destino alongside revivals of Puccini's Tosca and Mozart's Don Giovanni.
Irish National Opera Launches in 2018
by Stephi Wild - Jan 9, 2018
Ireland's opera stars have held global audiences spellbound in recent years to create a golden age of Irish singing. Their artistry is set to propel Irish National Opera throughout its inaugural season and beyond. The bold new enterprise, to be launched with a gala concert at Dublin's National Concert Hall on 9 January 2018, trains the spotlight on world-class Irish singers, orchestras, conductors, directors, and creative teams. The company offers a striking blend of the energy of a modern start-up with the best of operatic tradition. Irish National Opera will present seven operas in its first year, five of them new productions, and tour to thirteen venues in Ireland and London's Barbican Centre.
FOLLIES Leads September's Top 10 New London Shows
by Marianka Swain - Aug 31, 2017
London is never short of theatre temptations, whether West End epics or bold fringe offerings. From starry Sondheim to political plays and a new Florian Zeller, here are some of this month's most eye-catching openings. Don't forget to check back for BroadwayWorld's reviews...
Italian Opera, Bel Canto and Future of Conducting in Safe Hands with Carlo Rizzi
by BWW News Desk - May 5, 2017
Ranking among today's leading conductors, Carlo Rizzi's vast repertoire ranges from the foundation works of the operatic and symphonic canon to rarities by Bellini, Cimarosa and Donizetti. He is in high demand as a guest artist at the world's most prestigious venues and festivals, not least for the insight and integrity of his musicianship and the visceral energy and psychological depths of his interpretations.
BWW Review: DIE MEISTERSINGER VON NĂśRNBERG, Royal Opera House
by Alexandra Coghlan - Mar 12, 2017
Is it possible that Kasper Holten, Covent Garden's outgoing director of opera, has directed a Meistersinger about himself? It certainly looks a lot like it. This black take on Wagner's sunniest and most humane opera finds doubts and uncertainties at every turn, closing not with a paean to national art but a cautionary tale about cultural insularity and convention.
Gwyn Hughes Frequently Asked Questions
How many shows has Gwyn Hughes written?
Gwyn Hughes has written 1 shows including Bernadette (Composer/Lyricist).