Latest News on Geoffrey Chaucer
Geoffrey Chaucer News
John-Luke Roberts Brings Two Shows To Adelaide Festival
by Stephi Wild - Jan 26, 2023
One of UK comedy's left-field geniuses is making his Adelaide debut. John-Luke Roberts arrives in South Australia, carrying a selection of props whose transportation costs almost guarantee and overall loss. With not one, but two huge, critically-acclaimed shows in his back pocket. And, not to alarm you, but he's about to move them to his front pocket and then get them out of his pocket altogether.
Beck Center Announces Youth Production of THE CANTERBURY TALES OR….GEOFFREY CHAUCER'S FLYING CIRCUS
by A.A. Cristi - Oct 19, 2022
Beck Center for the Arts, one of the oldest continuously running Youth Theater programs in the nation has announced the first production of the 74th Youth Theater 2022-2023 Season.
Beck Center For The Arts Announces 2022-23 Youth Theater Season
by Stephi Wild - Sep 28, 2022
Beck Center for the Arts, one of the oldest continuously running Youth Theater programs in the nation has announced the 74th Youth Theater Season for 2022-2023.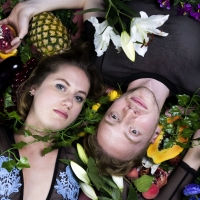 EDINBURGH 2022: Horseplay Q&A
by Natalie O'Donoghue - Jul 13, 2022
BWW catches up with Horseplay to chat about bringing Bareback to the 2022 Edinburgh Festival Fringe.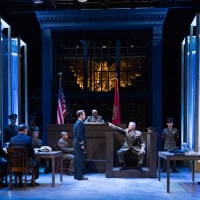 Bristol Riverside Theatre to Present A FEW GOOD MEN
by Chloe Rabinowitz - May 10, 2022
Bristol Riverside Theatre will close its season with a chance to see Hollywood notable Aaron Sorkin's groundbreaking debut that tells the story of a group of military lawyers assigned to defend two Marines in Guantanamo Bay.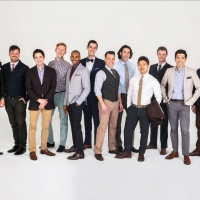 Chanticleer Premieres Nico Muhly's BEAUTY OF THE DAY This Month
by Stephi Wild - Apr 1, 2022
Multiple Grammy Award-winning vocal ensemble Chanticleer gives the world premiere of composer Nico Muhly's Beauty of the Day this spring at Philadelphia's Kimmel Center Cultural Campus (April 13).
BWW Review: THE WIFE OF WILLESDEN, Kiln Theatre
by Debbie Gilpin - Nov 17, 2021
"All were worthy men in their degree." The Canterbury Tales is a collection of stories written by Geoffrey Chaucer in 1392, all linked by the central narrative of a pilgrimage from the Tabard Inn in Southwark to Thomas A Beckett's shrine in Canterbury Cathedral; it features characters such as the Knight, Pardoner, Miller, and Merchant – though Zadie Smith has chosen to base her new play on one of the few female characters. The Wife of Bath becomes the Wife of Willesden.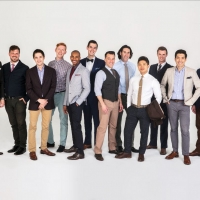 Chanticleer Tours Its Beloved Christmas Program Across the U.S. This Winter
by A.A. Cristi - Nov 3, 2021
Multiple Grammy Award-winning vocal ensemble Chanticleer – a group that "fascinates and enthralls … through luxurious perfection" (Los Angeles Times) – celebrates its 44th season with a return to in-person holiday touring across the U.S. (Nov 28–Dec 23).
THE VICTIMS OR: WHAT DO YOU WANT ME TO DO ABOUT IT? to Get Virtual Reading This Month
by A.A. Cristi - Jun 18, 2021
Independent producer Adam Kern will present a reading of Ken Kaissar's Play The Victims Or: What do you want me to do about it?, which will have a virtual reading on Thursday June 24th 2021 at 8:00 PM EST on Zoom.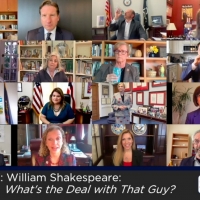 BWW Review: Will on the Hill and Far Away at Shakespeare Theatre Company
by Timothy Treanor - Jun 8, 2021
"What's past is prologue" Prospero says in The Tempest, but when the present passes into the past what's left is Will on the Hill and Far Away, the earnest and frequently successful effort by Congressmen to do Shakespeare funny. In this annual exercise, designed to raise funds for arts education, members of both Houses, as well as various other political luminaries (Washington is crawling with them), put themselves in preposterous situations which magically turn out well, just as characters in the Bard's plays often do.
Geoffrey Chaucer Frequently Asked Questions
How many shows has Geoffrey Chaucer written?
Geoffrey Chaucer has written 1 shows including Canterbury Tales (Source Material).