Latest News on Gene Scheer
Gene Scheer News
World Premiere of THE DIVING BELL AND THE BUTTERFLY & More Set for Dallas Opera 2023/2024 Season
by Chloe Rabinowitz - Mar 16, 2023
 The Dallas Opera's 2023/2024 Season has been announced! See how to purchase tickets!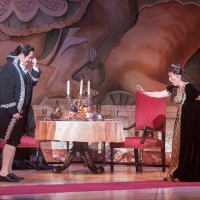 Opera San José to Conclude Season With TOSCA in April
by Chloe Rabinowitz - Mar 13, 2023
Opera San José's 2022-23 season will conclude with a vivid production of Puccini's thriller Tosca.
Music of Remembrance Presents a Double Bill of Jake Heggie & Gene Scheer Operas
by Stephi Wild - Mar 8, 2023
​​​​​​​Music of Remembrance is a Seattle-based performing arts organization with a robust history of commissioning "testimonies for tomorrow" – works that explore the consequences of intolerance toward the other.
Skylark Opera Theatre To Present Regional Premiere Of Jake Heggie's THREE DECEMBERS
by A.A. Cristi - Feb 28, 2023
Skylark Opera Theatre returns to stage this Spring with the regional premiere of Jake Heggie's Three Decembers. The character-driven chamber opera, a collaboration between acclaimed American composer Heggie and librettist Gene Scheer, based on a script by Terrence McNally, will be directed by Gary Briggle and presented at the Jungle Theater.
Verdi's FALSTAFF to be Presented at Opera San José in February
by Chloe Rabinowitz - Jan 11, 2023
Women take charge in Opera San José's rollicking production of Verdi's Falstaff. Adapted from Shakespeare's The Merry Wives of Windsor and scenes from Henry IV, Parts 1 and 2.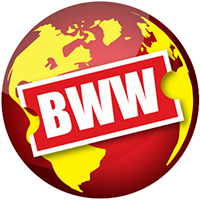 Music of Remembrance's ART FROM ASHES Concert Commemorates International Holocaust Remembrance Day
by A.A. Cristi - Jan 4, 2023
Starting Sunday, January 22 and running through Sunday, January 29, Music of Remembrance (MOR) will present its annual Art From Ashes concert to mark International Holocaust Remembrance Day and the 78th anniversary of the liberation of Auschwitz. This year's concert, streamed free, offers a remastered video of selected works from a special event where MOR's core ensemble performed on a quartet of historic instruments from the Violins of Hope collection.
Black Friday: Save up to 40% on IT'S A WONDERFUL LIFE at the London Coliseum
by Aliya Al-Hassan - Nov 29, 2022
Tickets from just £25 for It's A Wonderful Life at the London Coliseum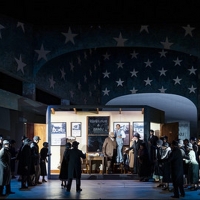 Review: IT'S A WONDERFUL LIFE, London Coliseum
by Gary Naylor - Nov 27, 2022
Opera based on much loved 1946 film offers a vision of a town without music, without joy, without love and, in doing so, compels us to value what we have - a moral shared by everyone in the house, but not outside it.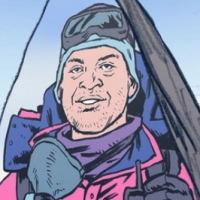 Opera Parallèle Announces Tickets On Sale For EVEREST: AN IMMERSIVE EXPERIENCE
by A.A. Cristi - Nov 11, 2022
Opera Parallèle (OP), the Bay Area's leading producer of contemporary opera, has announced tickets for the company's upcoming Everest: An Immersive Experience, are now on sale beginning with an initial allotment of nine performances spanning February 3 – 12.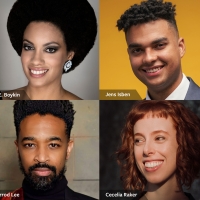 Washington National Opera Presents Tenth Season Of American Opera Initiative, January 21
by A.A. Cristi - Nov 9, 2022
Washington National Opera (WNO) presents the tenth season of its acclaimed American Opera Initiative (AOI) with world premieres of three new operas on January 21, 2023, at 7:00 p.m. and 9:00 p.m. in the Kennedy Center Terrace Theater.
Gene Scheer Videos
VIDEO: Dr. Rob Istad Interviews THE RADIO HOUR Composer Jake Heggie and Conductor John Alexander, Parts 1 & 2
by Diana Heisroth - Apr 24, 2014
The internationally-acclaimed Pacific Chorale in Orange County, CA will be presenting a new work created by American opera composer Jake Heggie, and the versatile librettist Gene Scheer entitled 'THE RADIO HOUR'. The choral opera will be conducted by Pacific Chorale's Artistic Director, John Alexander, and stage-directed by James R. Taulli. The premiere work will be performed by the organization's chamber choir, The John Alexander Singers, accompanied by an 8-member ensemble of musicians who are members of Pacific Symphony. The performance is on Sunday, May 18 at 5:30 p.m. at the Renee and Henry Segerstrom Concert Hall in Costa Mesa, CA. Scroll down to see an interview with composer Jake Heggie and conductor John Alexander!