Latest News on Fritz Reiner
Latest News on Fritz Reiner
Fritz Reiner News
Wet Ink Ensemble Presents AIR CONCERTS 04: Nick Dunston and Mosaic Orchestra At Abrons Arts Center, June 22
by A.A. Cristi - May 24, 2022
​​​​​​​Wet Ink Ensemble appears at the Playhouse Theater at Abrons Arts Center for AIR Concerts 04 on Wednesday, June 22, 2022 at 7:30pm. The Wet Ink band is joined by innovative improvisers that include bassoonist Katherine Young (also a 2021-22 Artist-In-Residence), vocalist Charmaine Lee, and trombonist Weston Olencki.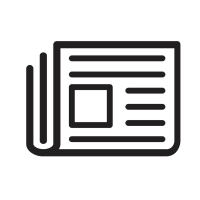 Cincinnati Symphony Orchestra/Cincinnati Pops Announces Details for Inaugural Andrew J. Brady Neighborhood Concert Series
by A.A. Cristi - May 19, 2022
The Cincinnati Symphony Orchestra (CSO) and Cincinnati Pops have announced details for the inaugural Andrew J. Brady Neighborhood Concert Series.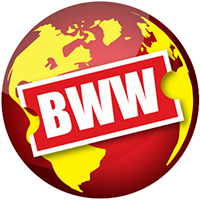 Music Director Delta David Gier Wins 2022 Ditson Conductor's Award
by A.A. Cristi - Apr 12, 2022
Delta David Gier, distinguished conductor, is the recipient of the 2022 Ditson Conductor's Award for the advancement of American music, Columbia University has announced. Gier will receive $5,000 and a citation on behalf of Columbia's President Lee C. Bollinger. Previous recipients include Gustav Meier, David Zinman, Alan Gilbert, George Manahan, Leonard Bernstein, Marin Alsop, Oliver Knussen, and John Adams.
San Francisco Opera Presents New Production of Beethoven's FIDELIO
by Stephi Wild - Sep 18, 2021
Caroline H. Hume Music Director Eun Sun Kim conducts the San Francisco Opera Orchestra, Chorus and cast in this monumental work in which love and courage overcome tyranny. Director Matthew Ozawa's interpretation of the work updates its original eighteenth-century prison setting to a modern government detention center.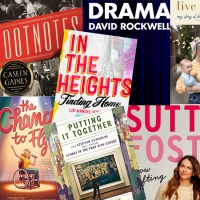 30 Theatre Books for Your Summer Reading List
by Team BWW - Jul 4, 2021
There is no better time than summer to relax by the pool and curl up with a great book, and you're in luck, because this year, Broadway's best have put pen to paper to turn out theatre page-turners of every kind. From theatre biographies to theatre fiction; theatre books for kids to theatre history; check out our collection of 30 new Broadway books for every theatre lover's summer reading!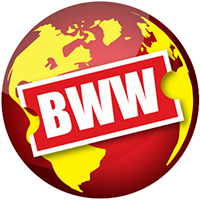 Cincinnati Symphony Orchestra Music Director Louis Langree to Depart Following 2023-24 Season
by A.A. Cristi - Jun 16, 2021
The Cincinnati Symphony Orchestra has announced that Louis Langrée will  not seek to renew his contract beyond the conclusion of the 2023-24 season, his eleventh as the Orchestra's Music Director.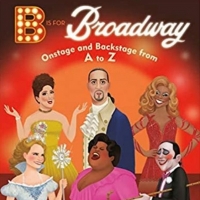 New and Upcoming Releases For the Week of February 8 - 'B is For Broadway', SIX BY SONDHEIM, and More!
by Stephi Wild - Feb 10, 2021
Need something new to read, watch, or listen to? Check out this week's list of new and upcoming releases! This week's list includes the children's book 'B is For Broadway', the sequel to  'A is For Audra', plus the documentary Six By Sondheim, monologue books, the Desert Song cast recording, and more!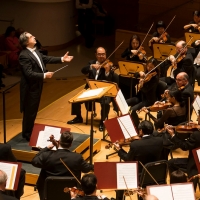 CSOA and WFMT Announce Seven New Programs in FROM THE CSO'S ARCHIVES Series
by Chloe Rabinowitz - May 12, 2020
The Chicago Symphony Orchestra Association (CSOA) and WFMT (Chicago's Classical Music Station) announce the release of a new set of seven programs in the Chicago Symphony Orchestra (CSO) radio broadcast series From the CSO's Archives: Maestro's Choice-For All Music Lovers in These Difficult Times.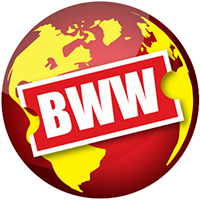 Cincinnati Symphony Orchestra And Cincinnati Pops Launch THE FANFARE PROJECT
by A.A. Cristi - May 7, 2020
The Cincinnati Symphony Orchestra (CSO) and Cincinnati Pops today announced a new initiative, The Fanfare Project, borne of the Orchestra's heritage as a champion of the music of its time and of the role of music to unite us in uncertain times. The inspiration for the initiative is Aaron Copland's Fanfare for the Common Man, commissioned by CSO Music Director Eugene Goossens in 1942 in support of Allied efforts and as a testament to the American spirit during World War II. The Orchestra gave the world premiere on March 12, 1943. 
Manfred Honeck and The Pittsburgh Symphony Orchestra Present Tchaikovsky's Symphony No. 4 and A World Premiere
by Stephi Wild - Apr 24, 2020
Reference Recordings presents Tchaikovsky's Symphony No. 4 in an exquisite interpretation from Manfred Honeck and the Pittsburgh Symphony Orchestra.
Fritz Reiner Videos

VIDEO: On This Day, August 25: Happy Birthday, Leonard Bernstein!
by Stage Tube - Aug 25, 2017
Leonard Bernstein was born in Lawrence, Massachusetts. He took piano lessons as a boy and attended the Garrison and Boston Latin Schools. At Harvard University, he studied with Walter Piston, Edward Burlingame-Hill, and A. Tillman Merritt, among others. Before graduating in 1939, he made an unofficial conducting debut with his own incidental music to 'The Birds,' and directed and performed in Marc Blitzstein's 'The Cradle Will Rock.' Then at the Curtis Institute of Music in Philadelphia, he studied piano with Isabella Vengerova, conducting with Fritz Reiner, and orchestration with Randall Thompson.