Latest News on Eugene Rogers
Stage Credits
  [Broadway]
Unknown, 1902
Abdul Damit XXX
Productions
[Broadway, 1902]
Director
Eugene Rogers News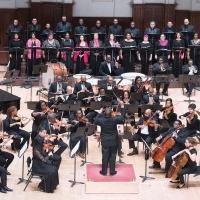 Sphinx Symphony Orchestra And EXIGENCE Vocal Ensemble to Present Debut Collaboration in Ann Arbor and D.C
by Chloe Rabinowitz - Dec 14, 2022
The Sphinx Symphony Orchestra, alongside Sphinx's EXIGENCE Vocal Ensemble, will embark on a debut collaboration to the University Musical Society in Ann Arbor, MI on Sunday, January 29, 2023 at 2:00pm, followed by a co-presentation on Tuesday, January 31, 2023 at 8:00pm in Washington, DC.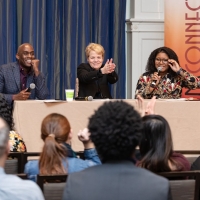 Sphinx Organization Announces SphinxConnect: Impact and Sphinx Competition in Detroit
by Stephi Wild - Dec 6, 2022
Sphinx Organization, the largest and longest-standing convening dedicated to diversity and inclusion in classical music, celebrates its 25th anniversary this season, anchored by its annual convening, SphinxConnect: Impact, and the Sphinx Competition in Detroit, MI, January 26-28, 2023.
Sphinx Organization Announces 2023 Sphinx Medals Of Excellence Honorees
by A.A. Cristi - Jul 19, 2022
The Sphinx Organization has announced the 2023 Medal of Excellence honorees: cellist Thomas Mesa, soprano Aundi Marie Moore, and composer Joel Thompson.
The Washington Chorus Announces 2022-2023 Season Featuring Collaborations, Regional Premieres & More
by Chloe Rabinowitz - Jun 28, 2022
The Washington Chorus led by conductor and Artistic Director, Dr. Eugene Rogers has announced its 2022-2023 season. Featuring regional premieres and collaborations with regional arts organizations, the season kicks off on September 18th.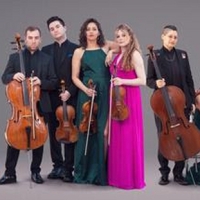 The Sphinx Organization Announces 2022-23 Season Events
by A.A. Cristi - Jun 21, 2022
The Sphinx Organization's 25th anniversary celebrations will continue throughout the 2022-23 concert season with tours and appearances by three of its professional performing ensembles comprised of Black and Latinx artists: Sphinx Virtuosi, the Sphinx Symphony Orchestra, and EXIGENCE, Sphinx's vocal ensemble.
Washington Performing Arts Announces 2022-23 Season
by Stephi Wild - Jun 15, 2022
Washington Performing Arts announces its 2022/23 Season with the theme of The World in Our City, running from October of 2022 through June of 2023 and featuring artists from 19 nations.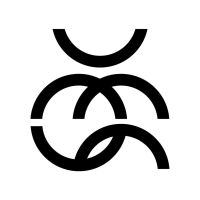 Trevor Noah, Wynton Marsalis & More Announced for University Musical Society 2022-2023 Season
by Chloe Rabinowitz - Apr 21, 2022
The University Musical Society has announced its 144th season, which runs from September 2022 through April 2023.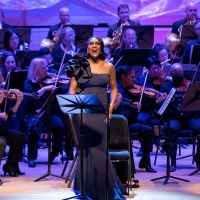 BWW Review: AMERICA'S REQUIEM: A KNEE ON THE NECK and Mozart's REQUIEM at Strathmore Music Center
by Alexander C. Kafka - Mar 27, 2022
Hailstork and Martin's requiem is a grand, troubling, rich, and worthy work for an America still struggling to rise from its sometimes sordid history and violent predilections toward its lofty goals and promise.
National Philharmonic to Present AMERICA'S REQUIEM - A KNEE ON THE NECK
by Chloe Rabinowitz - Mar 16, 2022
The National Philharmonic Orchestra and Chorale, in partnership with The Washington Chorus, will present America's Requiem – A Knee on The Neck. The long-awaited season program features the world premiere of Adolphus Hailstork and Herbert Martin's A Knee on The Neck alongside Wolfgang Amadeus Mozart's Requiem.
Eugene Rogers Frequently Asked Questions
How many Broadway shows has Eugene Rogers been in?
Eugene Rogers has appeared on Broadway in 1 shows.
How many West End shows has Eugene Rogers been in?
Eugene Rogers has not appeared in the West End