Latest News on Eugene O'Brien
Stage Credits
  [Broadway]
1917
George Tewksberry Reynolds, 3rd
  [Broadway]
1917
Performer
  [Broadway]
1915
Performer
  [Broadway]
1915
Performer
  [Broadway]
1915
Performer
  [Broadway]
1914
Performer
  [Broadway]
1914
Lt. Davis Graham
  [Broadway]
1912
Performer
  [Broadway]
1912
John Arnold
  [Broadway]
1911
Performer
  [Broadway]
1911
Mr. Arthur Gower
  [Broadway]
1909
Performer
  [Broadway]
Original Broadway Production, 1905
Firenzi
Writing
Playwright
Eugene O'Brien News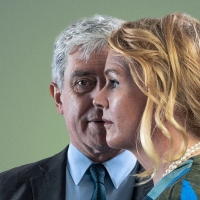 The New Play Company Presents HEAVEN By Eugene O'Brien, 25-26 October
by A.A. Cristi - Oct 20, 2022
The New Play Company will collaborate with acclaimed playwright Eugene O'Brien to present his first new play in two decades, it comes to The Everyman, Cork, 25th – 26th October as part of a nationwide tour.
American Composers Orchestra Announces 2022 EarShot Readings Commission For Elijah Daniel Smith
by A.A. Cristi - Sep 1, 2022
American Composers Orchestra (ACO) announces that composer Elijah Daniel Smith is the recipient of its 2022 EarShot Readings Commission, supported by Elizabeth and Justus Schlichting.
Decadent Theatre Company Bring EDEN To The Everyman This Month
by A.A. Cristi - Oct 1, 2021
Decadent Theatre Company is leading the way toward the resumption of live theatre and ambitious touring with a 20-venue national tour of Eugene O'Brien's award-winning drama, Eden. Directed by Andrew Flynn, it comes to The Everyman from October 6th to 8th as part of its journey across Ireland through October and November.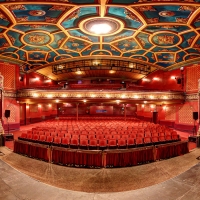 The Everyman Announces Re-Opening
by Stephi Wild - Sep 16, 2021
On 23 September 2021, after 547 days of closure, The Everyman will re-open its doors to live audiences. Taking a considered and safe approach to re-opening, it won't be at full capacity, it won't even be at the 60% allowed under current restrictions to give staff a chance to embed new practices around safely getting audiences in and out of the building.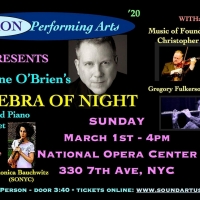 Chiron Performing Arts Presents Music Of Eugene O'Brien And Christopher Kaufman
by Chloe Rabinowitz - Feb 4, 2020
Chiron Performing Arts will present Music of Eugene O'Brien and Christopher Kaufman, a multimedia concert on Sunday, March 1 @ 4:00 PM at The National Opera Center's Marc A. Scorca Hall, 330 7th Avenue in New York, NY.
John Eaton's Legacy Will Be Celebrated at Symphony Space
by Stephi Wild - Mar 23, 2019
The John Eaton Foundation presents a very special concert to honor the beloved late composer on what would have been his 84th birthday on Saturday, March 30th at 8pm at Leonard Nimoy Thalia at Peter Norton Symphony Space. Celebrating John Eaton's Legacy will feature John Eaton's Sor Juana Songs as well as premieres and works by former students Richard Cameron-Wolfe, Winnie Cheung, Jalalu-Kalvert Nelson, Carol Ann Weaver, Marc Satterwhite, Eugene O'Brien, Patricia Morehead, Judith Sainte Croix and Randolph Peters. Produced by Nelda Nelson-Eaton & Alanna Maharajh Stone. Admission is free. Donations to The John Eaton Foundation are welcome: https://johneatonfoundation.org/
Pittsburgh Symphony Orchestra Invites Public To Free Tour Send-Off Concert
by BWW News Desk - Jul 20, 2017
The Pittsburgh Symphony Orchestra and Music Director Manfred Honeck invite the public to a free concert at Heinz Hall on August 19 at 8 p.m. The program will include highlights from the tour repertoire. The Pittsburgh Symphony's newest disc from Reference Recordings, Shostakovich 5, will be available for the first time at this concert.
Eugene O'Brien Frequently Asked Questions
How many Broadway shows has Eugene O'Brien been in?
Eugene O'Brien has appeared on Broadway in 13 shows.
How many West End shows has Eugene O'Brien been in?
Eugene O'Brien has not appeared in the West End
How many shows has Eugene O'Brien written?
Eugene O'Brien has written 1 shows including Heaven (Playwright).