Latest News on Elizabeth Rogers
Stage Credits
Productions
[Broadway, 1985]
Press Assistant
Elizabeth Rogers News
VIDEO: Hulu Shares VICTORIA'S SECRET: ANGELS & DEMONS Trailer
by Michael Major - Jul 7, 2022
Check out the trailer for Hulu Original Docuseries 'Victoria's Secret: Angels and Demons,' directed by Matt Tyrnauer. Investigated with journalistic rigor by director Matt Tyrnauer, this documentary tells the searing and provocative story of the Victoria's Secret brand and its longtime CEO, the larger-than-life, enigmatic billionaire Les Wexner.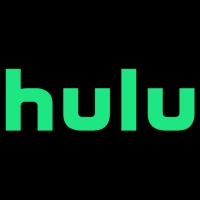 Hulu Announces VICTORIA'S SECRET: ANGELS AND DEMONS
by Michael Major - Apr 21, 2022
Investigated with journalistic rigor, Matt Tyrnauer directs this searing and provocative exposé of the Victoria's Secret brand as well as their then CEO, the larger-than-life, enigmatic billionaire, Les Wexner. The underworld of fashion, the billionaire class, and Jeffrey Epstein are revealed to all be intertwined with the fall of this brand.
BWW Review: TUCK EVERLASTING at Chatham Playhouse
by Gina Sarno - Mar 8, 2022
Chatham players presents Tuck Everlasting by Claudia Shear, Chris Miller, Nathan Tysen, Tim Federle, directed by Jeffrey Fiorello.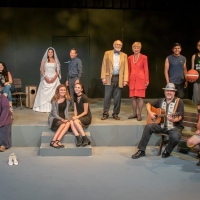 BWW Review: The Chatham Community Players Hosts 27TH Annual JERSEY VOICES One-Act Festival
by Gina Sarno - Aug 10, 2021
The Chatham Community Players hosts its 27th annual Jersey Voices One-Act Festival. This year's production includes seven original short plays written by New Jersey playwrights.
Chatham Playhouse to Host 27th Annual Jersey Voices Festival Next Month
by Stephi Wild - Jul 24, 2021
Learn more about the full lineup and how to purchase tickets here!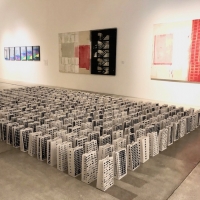 Etra Fine Art's Art Basel Exhibition Explores Cities As Symbols Of Sacrifices And Selfishness
by A.A. Cristi - Oct 7, 2019
Etra Fine Art is pleased to announce its Art Basel Miami/Miami Art Week exhibition, Ciudades. This multimedia exhibition will be made up of paintings, music, an installation, sculptures, photography, videos, poetry and essays. Etra Fine Art will hold an Opening Reception for Ciudades from 12:00 - 4:00 p.m. on Sunday, December 1, 2019 and have special hours during Art Basel. Etra Fine Art, 6942 NE 4th Ave, Miami, FL 33138, www.etrafineart.com, info@etrafineart.com, 917.370.2907.
BWW Review: JERSEY VOICES at The Chatham Playhouse
by Gina Zenyuch - Aug 6, 2018
Last night, in their 97th Season, The Chatham Community Players performed the closing show of their 24th Annual 'Jersey Voices' showcase which consists of one-act plays by New Jersey Playwrights.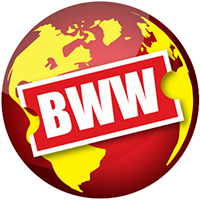 Jersey Voices Celebrates New Jersey Playwrights at The Chatham Playhouse
by Stephi Wild - Aug 5, 2018
Jersey Voices explores the joys of live, original theater in The Chatham Playhouse, where Jersey Voices has provided a venue for New Jersey playwrights to showcase their work since 1995. There's a risk in coming to see any author's new work, whether you've heard of them before or not. It's brave and courageous, and we're grateful our audience trusts us enough to share the experience. Jersey Voices has presented the work of more than 75 authors in their 24 years. "I'm constantly amazed by the talent and creativity of the Playwrights of New Jersey whose plays we get to present every summer", said Co-Producer, Bob Denmark. "The plays this year run the gamut from comedy to heart gripping drama, and the themes cover many aspects of life such as loss, fear and unconditional love."
Brunch Theatre Presents BLACK COFFEE - 7 New Plays That Aren't Afraid Of The Dark
by Julie Musbach - Apr 30, 2018
Brunch Theatre Company (Artistic Director Haley Jakobson; Creative Director Philip Sieverding) will premiere BLACK COFFEE, 7 NEW PLAYS THAT AREN'T AFRAID OF THE DARK at 62 3rd Ave for a three week run beginning on May 5th. The production features seven new plays, original music, and over 35 emerging, millennial theatre artists.
Wendy's Shadow Workshop Presentations This Weekend
by Julie Musbach - Apr 23, 2018
A new draft of Wendy's Shadow (NYMF '15) will be presented by Pleasant Valley Productions on Saturday April 28th at 8pm and Sunday April 29th at 2pm. Performances will be held at St. Virgil's Church, 250 Speedwell Ave, Morris Plains, NJ.