Latest News on Donald Wilson
Stage Credits
  [Broadway]
1958
General Potter
  [Broadway]
1934
Novices and Choir
  [Broadway]
1932
Earl of Pembroke
John Richardson
Productions
[Broadway, 1958]
Stage Manager
 
Stage
Performances
  [Broadway]
1958
General Potter
  [Broadway]
1934
Novices and Choir
  [Broadway]
1932
Earl of Pembroke
John Richardson
Productions
Stage Manager
Donald Wilson News
Edinburgh International Festival Announces 2022 Programme
by Stephi Wild - Mar 30, 2022
From 5 'Äď 28 August 2022, Edinburgh International Festival celebrates its 75th anniversary, and 75 years of bringing world cultures together, with a programme defined by international partnerships and bold collaborations that span continents, generations and genres.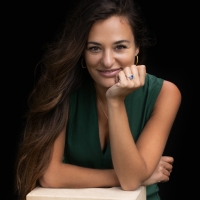 Nicola Benedetti Will Become Next Festival Director Of Edinburgh International Festival
by Stephi Wild - Mar 1, 2022
Today the world-renowned violinist, educator and arts and culture advocate, Nicola Benedetti CBE becomes the Director Designate of the Edinburgh International Festival, and will become Festival Director on 1 October 2022. In taking the role she will be both the first Scottish and the first female Festival Director since the Festival began in 1947.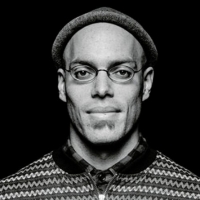 Capital Theatres Welcomes Tony Mills to Their Board
by Stephi Wild - Nov 10, 2021
Capital Theatres welcomes Tony Mills, Artistic Director of Dance Base, to our board. He joins fellow trustees: Karen Cairney, Lesley Drummond, Gordon Jack, Helen Mackie, Cllr Melanie Main, Cllr Amy McNeese-Mechan, Tony Mills, Cllr Max Mitchell, Andrew Neilson, Alasdair Peacock, Karyn Watt and Cllr Donald Wilson, under the chairpersonship of Professor Dame Joan Stringer.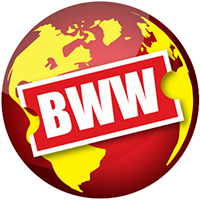 Capital Theatres Secures £6.5 Million Grant Contribution From Scottish Government Towards The £25 Million Redevelopment Of The King's Theatre
by Stephi Wild - Jul 30, 2021
Opened in 1906, the King's Theatre, Edinburgh is an important venue for touring drama, musicals and children's shows. It is home to Scotland's biggest Panto production and each year plays a pivotal role in hosting the Edinburgh International Festival.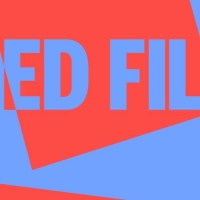 74th Edinburgh International Film Festival to Run 18 'Ä" 25 August 2021
by Sarah Jae Leiber - May 27, 2021
The festival will also be available to audiences across the UK through its online platform, Filmhouse at Home, where alongside the films viewers can access Q&As and hear first-hand the insights, experiences and passions of directors, filmmakers and actors.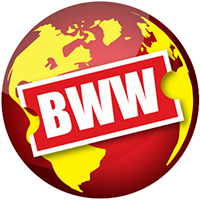 Partners Announced For British Museum Youth Engagement Projects in Arts and Culture Across the UK
by Stephi Wild - Apr 30, 2021
Where we are…, a new innovative national programme for young people, today announces its three Key charity and cultural Partners across the UK for 2021, located in Edinburgh, Leeds and Leicester. Organised by the British Museum, and supported by the Paul Hamlyn Foundation, projects will be led by and co-produced with young people in these areas.
Edinburgh International Festival Goes Outdoors This Summer
by Stephi Wild - Apr 13, 2021
Edinburgh International Festival, the world's leading performing arts festival, today announces a reimagined festival for 2021 which marks the return of live performance to Scotland's capital.
Edinburgh's City Art Centre Reveals Exhibition Highlights For 2021
by Stephi Wild - Dec 10, 2020
The City Art Centre, Edinburgh's own public venue dedicated to championing historic and contemporary Scottish visual arts and crafts, announces exhibition highlights for 2021.
City Art Centre Presents First Major Exhibition of Artist E.A. Hornel in 35 Years
by Chloe Rabinowitz - Oct 1, 2020
The City Art Centre and the National Trust for Scotland present, E. A. Hornel: From Camera to Canvas. Running from 7 November 2020 - 14 March 2021 at Edinburgh's City Art Centre, it is the first major exhibition of the work of Scottish artist Edward Atkinson Hornel for over 35 years.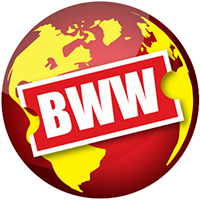 City Art Centre To Show Exhibition Marking 70 Years Of Acclaimed Artist Jock McFadyen
by Stephi Wild - Sep 18, 2020
The City Art Centre will present, Jock McFadyen Goes to the Pictures a two-floor exhibition of works by contemporary artist Jock McFadyen RA, whose impressive career has spanned over four decades.
Donald Wilson Frequently Asked Questions
How many Broadway shows has Donald Wilson been in?
Donald Wilson has appeared on Broadway in 3 shows.
How many West End shows has Donald Wilson been in?
Donald Wilson has not appeared in the West End