Latest News on Deborah Kass
Deborah Kass News
Performance Space New York Announces HEALING SERIES This Fall
by Chloe Rabinowitz - Jul 21, 2022
Performance Space New York has announced the Healing Series, a year-long reflection for the organization on the political potency of healing and the role performance plays in it, in the midst of what feels like a momentous shift in art-making to center modes and practices of care.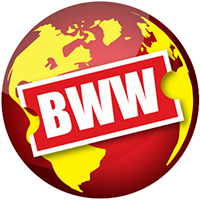 Jonathan Horowitz Exhibition To Reopen Philadelphia's Jewish Museum
by A.A. Cristi - Apr 25, 2022
Philadelphia's Weitzman National Museum of American Jewish History (The Weitzman) announces that it will reopen its building to visitors on May 13 -- with four exciting and timely new installations and exhibits.
OY/YO Sculpture Coming To Philly
by A.A. Cristi - Apr 18, 2022
The Weitzman will install Brooklyn-based artist Deborah Kass' monumental OY/YO sculpture on its grounds, at 5th and Market Streets on Independence Mall, for the next 12 months. The bright yellow aluminum statue is creative word play using just two letters, with several meanings.
Felix LA Art Fair Announces Special Projects For 2020 Edition
by A.A. Cristi - Jan 16, 2020
Felix LA is proud to announce its first-ever Curator of Special Projects, William J. Simmons, who will organize the on-site projects and programming for the fair's second edition, taking place this February 13-16, 2020. Simmons, who received his BA in art history and LGBTQ studies at Harvard University, will highlight themes of gender, queerness, and feminism for Felix LA 2020.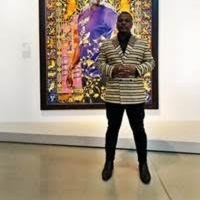 The Jewish Museum Launches New Audio Tours Featuring A Range Of Perspectives
by Stephi Wild - Jul 18, 2019
The Jewish Museum has launched new audio tours that will illuminate works of art from the Museum's collection, highlight a range of perspectives, and provide an engaging experience for visitors of all backgrounds. Tours feature the voices of contemporary artists Maira Kalman, Isaac Mizrahi, Arlene Shechet, and Kehinde Wiley; curators and rabbis discussing Jewish traditions and rituals through ceremonial objects; students talking about art; verbal descriptions for visitors who are blind or have low vision; and a podcast-style conversation between artists Ross Bleckner and Deborah Kass discussing their work in the context of Jewish identity and LGBTQ+ history.
Performance Space Gala to Honor Eileen Miles and Award Anna Deavere Smith
by Julie Musbach - Apr 13, 2018
Amidst Performance Space New York's exhilarating first series of interdisciplinary works under the new leadership of Executive Artistic Director Jenny Schlenzka, the organization's 2018 gala will celebrate game-changing and iconic figures from the arts sector (April 14).

SCENES FROM THE COLLECTION Opens Sunday at The Jewish Museum
by A.A. Cristi - Jan 16, 2018
Photo Flash: Beth Dixon, Polly Draper, Mandy Patinkin, Tony Shalhoub and More Celebrate 20TH CENTURY BLUES Opening Off-Broadway
by BWW News Desk - Nov 27, 2017
The New York premiere of the new play, 20TH CENTURY BLUES, from Susan Smith Blackburn Prize-winner and two-time OBIE Award-winning playwright Susan Miller (MY LEFT BREAST), directed by two-time OBIE Award-winner and Tony Award-nominee Emily Mann (HAVING OUR SAY, ANNA IN THE TROPICS), just opened lat night, November 26, for a run through Sunday, January 28, and BroadwayWorld has photos from the opening festivities below!
Jewish Museum Reveals Annual End-of-Year List
by Tyler Peterson - Dec 15, 2015
The Jewish Museum in New York City presents the third annual JM26, a thought-provoking and entertaining list of 26 events, people, and ideas that made a mark in 2015. From Jon Stewart's farewell to late night and James Franco's epic bar mitzvah celebration to trends in food, fashion, and art, JM26 items range from pop culture trends to geopolitical events and from whimsical to provocative - providing a diverse look at 21st century global Jewish experience. 
The Met Museum Launches Fourth Season of THE ARTIST PROJECT, Online Video Series
by Christina Mancuso - Dec 8, 2015
The fourth season of The Artist Project, the online video series created by The Metropolitan Museum of Art, launched today-Monday, December 7. Each episode in the series features an artist who discusses an individual work of art or gallery at the Met that sparks his or her imagination. The series will be presented in six seasons of 20 episodes each.