Latest News on David Clennon
David Clennon News
Pittsburgh Cultural Trust Announces Januscary Film Festival at the Harris Theater
by Chloe Rabinowitz - Dec 20, 2021
The Pittsburgh Cultural Trust has announced the Januscary Film Festival at the Harris Theater, six classic and new horror films come to the historic theater throughout the first week of January. Januscary kicks off with a FREE screening of John Carpenter's, The Thing on Saturday, January 1 at 8:00 p.m, a free ticket is required for entry.
HBO Celebrates 50th Anniversary Of Apollo Mission With Encore Of Emmy Winning Miniseries
by Tori Hartshorn - Jun 25, 2019
HBO will celebrate the 50th anniversary of the Apollo mission moon landing with a special encore presentation of the Emmy®-winning 1998 miniseries FROM THE EARTH TO THE MOON.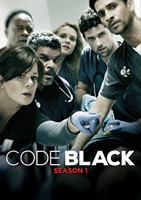 Scoop: Coming Up on CODE BLACK on CBS - Today, July 18, 2018
by BWW News Desk - Jul 18, 2018
Get all the scoop on CODE BLACK, airing on CBS today, July 18, 2018!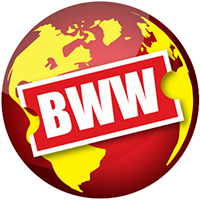 Dark Star Pictures Releases Dramedy WELCOME TO THE MEN'S GROUP
by A.A. Cristi - May 7, 2018
Dark Star Pictures releases dramedy WELCOME TO THE MEN'S GROUP directed by Joseph Culp. Premiere Fundraiser in Los Angeles on May 16th at the Ahrya Fine Arts Theater in Beverly Hills Opening on May 18 at the Laemmle Music Hall Theater.
HOUSE OF CARDS Season 2 Set for DVD, Blu-ray Release on 6/17
by Tyler Peterson - Apr 14, 2014
The highly anticipated and critically acclaimed political drama, HOUSE OF CARDS: THE COMPLETE SECOND SEASON, produced by Media Rights Capital, arrives on Blu-ray and DVD June 17 from Sony Pictures Home Entertainment. The series returns with two-time Academy Award® winner Kevin Spacey (American Beauty, Best Actor in a Leading Role, 1999; The Usual Suspects, Best Actor in a Supporting Role; 1995) as the newly appointed Vice President of the United States, along with Robin Wright, this year's Golden Globe® winner for her role as his wife, Claire Underwood (Best Performance by an Actress in a Television Series – Drama). This series continues to sizzle with intensity as the ruthless Underwoods stop at nothing to climb the political food chain.
Photo Flash: Pacific Stages Presents SOMETHING HAPPENED by L. Trey Wilson, 4/1-5/16
by BWW News Desk - Mar 16, 2010
Pacific Stages will follow up their debut production of Lobby Hero with the world premiere of Something Happened, by award-winning playwright L. Trey Wilson. Something Happened runs April 1 through May 16 at Pacific Stages in El Segundo and will be directed by L. Trey Wilson. The press opening begins April 8 and there will be an opening reception Saturday, April 10.
David Clennon Frequently Asked Questions
How many Broadway shows has David Clennon been in?
David Clennon has appeared on Broadway in 1 shows.
How many West End shows has David Clennon been in?
David Clennon has not appeared in the West End