Latest News on Cynthia Robinson
Stage Credits
  [Off-Broadway]
1960
Salvation Army Lassie
Cynthia Robinson News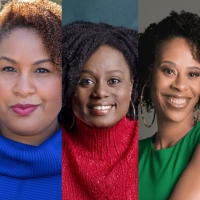 Theaters Join Forces For First Annual National BLACK MOTHERHOOD AND PARENTING NEW PLAY FESTIVAL
by Stephi Wild - Apr 23, 2021
In October 2020, Parent Artist Advocacy League (PAAL) and Blackboard Plays announced an open call for submissions to The Black Motherhood* and Parenting New Play Festival.
Low Cut Connie Reveals Brand New Video 'Charyse'
by Sarah Jae Leiber - Mar 2, 2021
'There are 8 million stories in the Naked City. Charyse is just one of them. I love singing about her,' says front man Adam Weiner.
Low Cut Connie & Rock & Roll Hall of Fame Partner For Special Episode Of 'Tough Cookies'
by Sarah Jae Leiber - Feb 18, 2021
The show, which will mark episode #79 of 'Tough Cookies,' will be available to  stream via Low Cut Connie and the Rock & Roll Hall Of Fame's social media accounts.
Debut Novel Birds Of Wonder By Cornell University Professor Cynthia Robinson Available Now
by Stephi Wild - Feb 20, 2018
February 20, 2018 is the official publication day for the novel Birds of Wonder by Cynthia Robinson. Set among the hills and lakes of upstate New York and told in six vibrantly distinct voices, this complex and original narrative chronicles the rippling effects of a young girl's death through a densely intertwined community. By turns funny, fierce, lyrical and horrifying, Birds of Wonder probes family ties, the stresses that break them, and the pasts that never really let us go.
The Fire This Time Festival Welcomes Four Playwrights to New Works Lab
by BWW News Desk - Oct 23, 2017
The Obie Award winning The Fire This Time Festival welcomes four new playwrights to the third cycle of their New Works Lab, which was created to help playwrights of African and African American descent develop new full-length projects over an eight month period, which will culminate in public readings in Spring 2018.
New Senior Theater Company Debuts on KUBU-FM
by BWW News Desk - Sep 21, 2017
Sacramento's California Stage is launching 'Third Age - Onstage,' a professionally oriented Company of senior actors to create and present theatrical productions for Sacramento audiences.
National Black Theatre Announces 2018 Resident Artists
by BWW News Desk - Aug 22, 2017
Dr. Barbara Ann Teer's National Black Theatre (NBT) has selected the resident artists for  two of its  signature programs: I Am Soul Playwright Residency and the Soul Producing Program.