Latest News on Chris Chmelik
Chris Chmelik News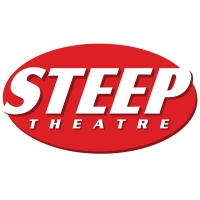 Steep Theatre Expands Ensemble
by Chloe Rabinowitz - Dec 29, 2020
Steep Theatre will welcome several new members to its ensemble of artists. Laura Alcalá Baker, Debo Balogun, Chris Chmelik, Destini Huston, Omer Abbas Salem, and Joe Schermoly are Steep's newest Ensemble Members. All six of these artists have played pivotal roles in Steep's artistic development over the past several years, and the company is honored to have them involved in shaping the organization's future.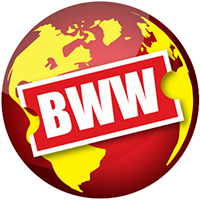 RED REX Extended Through March At Steep Theatre
by A.A. Cristi - Jan 28, 2019
With the original run completely sold out, Steep Theatre is extending the run of Ike Holter's Red Rex through March 16 and adding Wednesday evening performances to the schedule beginning February 6. Tickets are on sale now at steeptheatre.com/redrex, and they're expected to sell very quickly. 
BWW Review: RED REX at Steep Theatre
by Rachel Weinberg - Jan 26, 2019
Ike Holter's RED REX, now in its world premiere at Steep Theatre, is a delightfully meta-theatrical experience. The play is the sixth in local playwright Holter's ambitious seven-play cycle about Rightlynd, the fictional 51st ward of Chicago. It is one of the most intriguing, brilliant, and solidly constructed plays in the 'Rightlynd Saga.' RED REX is Chicago theater that is quite literally about Chicago theater. Yet Holter never panders to his theater-loving audience in his writing. Watching RED REX is a simultaneously gratifying and challenging experience, and that's precisely what makes this play so powerful.

Photo Flash: First Look at RED REX at Steep Theatre
by Stephi Wild - Jan 23, 2019
In January, Steep Ensemble Member Jonathan Berry returns to Steep to direct the world premiere of Ike Holter's Red Rex, the sixth play in Holter's seven-play "Rightlynd Saga" about Chicago. Since the 2012 production of his Hit the Wall, Holter's work has gained increasing national and international attention. In describing the "Rightlynd Saga," Chris Jones of the Chicago Tribune opined that it "might just be one of the most significant literary achievements in modern-day Chicago." Holter's play Rightlynd, part of the seven-play saga, is currently in production at Victory Gardens Theatre, and his Lottery Day, the final play in the saga, premieres in the Spring of 2019 at the Goodman Theatre. Director Jonathan Berry has been at the helm of many of Steep's most memorable shows, including the recent smash-hit production of Simon Stephens' Birdland.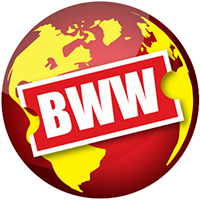 Jonathan Berry To Direct Ike Holter's RED REX
by A.A. Cristi - Nov 19, 2018
-A small theater company moves into an abandoned Chicago storefront. Led by their adventurously thirsty artistic director, they embark on an explosive new play with the hope of finally breaking it big. When the ensemble realizes their source material might not be as original as once assumed, they are thrust into an intense confrontation with residents of their new community, who not only want them out, but will take their story back by any means necessary. Red Rex is the sixth play in Ike Holter's seven part 'Rightlynd Saga," which also includes Exit Strategy, Prowess, and The Wolf at the End of the Block.
Nominees Announced For the 45th Annual Non'Ä"Equity Jeff Awards; Griffin Theatre Company Leads With 14 Nominations
by Alan Henry - Apr 23, 2018
The Jeff Awards announced today a total of 115 nominations in 19 categories for the 45th Annual Non-Equity Jeff Awards.
LELA & CO Extends Again at Steep Theatre
by BWW News Desk - Aug 15, 2017
This summer's runaway hit is Steep Theatre's Lela & Co. This powerful U.S. premiere will run through September 16. Steep is adding eight new chances to hear Lela's passionately told story of resilience and hope in the face of overwhelming adversity, featuring Cruz Gonzalez-Cadel and Chris Chmelik, whose performances have been described as 'stunning,' 'fantastic,' and 'extraordinary empathetic.'
Cruz Gonzalez-Cadel and Chris Chmelik to Star in LELA & CO. at Steep Theatre
by BWW News Desk - Jul 13, 2017
Steep Theatre's U.S. Premiere of Cordelia Lynn's Lela & Co., directed by Robin Witt, will feature Cruz Gonzalez-Cadel and Chris Chmelik. Gonzalez-Cadel will make her Steep Theatre debut, and this will be Chmelik's third Steep production, after Simon Stephens' Motortown and Howard Korder's The Hollow Lands.
LELA & CO Opens 7/13 at Steep Theatre
by BWW News Desk - Jul 13, 2017
Steep Theatre will introduce another emerging British playwright to Chicago with the U.S. Premiere of Cordelia Lynn's Lela & Co., directed by Robin Witt, featuring Cruz Gonzalez-Cadel and Chris Chmelik. This production will mark Lynn's U.S. debut, but Chicago audiences are no stranger to the work of director Robin Witt. Witt, a Steep Company Member, has been at the helm of some of the ensemble's most memorable shows, including Simon Stephens' Wastwater, Motortown, Pornography, and Harper Regan; Dennis Kelly's Love and Money; and Alistair McDowall's Brilliant Adventures. She won the 2015 and 2016 Jeff Award for Best Director for Griffin Theatre's Flare Path and London Wall.
Chris Chmelik Videos
BWW TV: First Look at Larry Yando and More in Highlights of CST's KING LEAR
by BroadwayWorld TV - Sep 17, 2014
Chicago Shakespeare Theater (CST) presents William Shakespeare's towering epic King Lear, directed by CST Founder and Artistic Director Barbara Gaines and featuring Chicago theater legend Larry Yando in the title role. King Lear opens Chicago Shakespeare's 2014/15 season in the Courtyard Theater, now through November 9, 2014. BroadwayWorld has a first look at the cast in action below!