Latest News on Charles Fisher
Stage Credits
  [Broadway]
1918
Performer
  [Broadway]
1913
Performer
  [Broadway]
1912
Mr. Page
  [Broadway]
1909
Performer
  [Broadway]
1903
Elias Rigby
  [Broadway]
Original Broadway Production, 1879
Marquis de Fontenoy
  [Broadway]
1875
Matthew Standish
  [Broadway]
1871
Earl of Eagleclyffe
  [Broadway]
1870
Digby Grant
  [Broadway]
1870
Mr. Rawlings
  [Broadway]
1869
Arthur Mompesson
  [Broadway]
1869
Sir Oliver Surface
  [Broadway]
Original Broadway Production, 1868
Performer
Charles Fisher News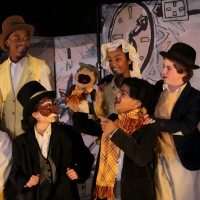 Congressman Gerry Connolly and Supervisor Dalia Palchick Join Student Actors on Stage in Traveling Players' COMMEDIA CHRISTMAS CAROL
by Stephi Wild - Dec 7, 2022
​​​​​​​Traveling Players Ensemble performs Commedia Christmas Carol with special guest appearances by Congressman Gerry Connolly (11-D) and Fairfax County Supervisor Dalia Palchick (Providence-D), on Saturday, December 10 at the Traveling Players Studio in Tysons Corner Center.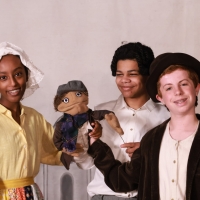 Traveling Players Presents COMMEDIA CHRISTMAS CAROL Next Month
by Stephi Wild - Nov 22, 2022
Tickets are now available for Commedia Christmas Carol, which runs Fridays–Sundays, Dec. 2- Dec. 11  at Traveling Players Studio in Tysons Corner Center.  Performed by Traveling Players middle and high school students, the play is a new imagining of Dickens' classic ghost story, a perfect holiday treat for the whole family! 
Aidan Bissett Shares New Single 'Tripping Over Air'
by Michael Major - Sep 9, 2022
As the EP pre-order launches, he shared the new single "Tripping Over Air," which he wrote with Captain Cuts (Walk The Moon, Lennon Stella), who produced, and David Charles Fisher. Fans who pre-order the digital EP will instantly receive "Tripping Over Air" plus the track "Twenty Something," which was released in June.
Celtic Tenors Coming to Omaha in December
by Tyler Peterson - Oct 26, 2015
The Celtic Tenors will perform Christmas favorites and Irish tunes in Omaha on December 2. Omaha Performing Arts presents Celtic Tenors Christmas on Wednesday, December 2, 2015 at 7:30 p.m. in the acoustically-superior Kiewit Concert Hall of the Holland Performing Arts Center, 1200 Douglas St. This is the first performance in the 2015/16 Showcase Series. The performance is sponsored by Omaha Steaks.
Charles Fisher Frequently Asked Questions
How many Broadway shows has Charles Fisher been in?
Charles Fisher has appeared on Broadway in 13 shows.
How many West End shows has Charles Fisher been in?
Charles Fisher has not appeared in the West End