Latest News on Bill C. Davis
Bill C. Davis Awards and Nominations
Outer Critics Circle Awards - 1982 - John Gassner Playwriting Award

Bill C. Davis, Mass Appeal
Drama Desk Awards - 1981 - Outstanding Play
Bill C. Davis, Mass Appeal
Bill C. Davis News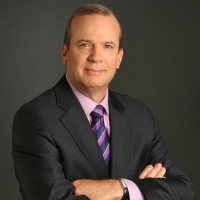 Manhattan Theatre Club Executive Producer Barry Grove to Step Down at End of 2022-2023 Season
by Chloe Rabinowitz - Jan 11, 2023
Barry Grove will step down as the Executive Producer of Manhattan Theatre Club at the conclusion of the 2022-2023 season.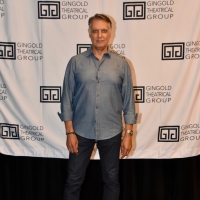 Robert Cuccioli & Edward James Hyland to Star in UNCLE TED: SCENES FROM THE MCCARRICK REPORT Reading
by Chloe Rabinowitz - Jun 14, 2022
The Peccadillo Theater Company will present Edward James Hyland and Robert Cuccioli in  Uncle Ted: Scenes from the McCarrick Report, a new play by Dan Wackerman, directed by Michael Parva with John Fitzgibbon, Daren Kelly, Robert Verlaque, Kersti Bryan, Jonathan Brody, Jim Schubin, Michael Castillejos, and more.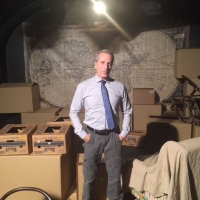 Playwright, Actor and Activist Bill C. Davis Has Passed Away
by Chloe Rabinowitz - Mar 3, 2021
Bill C. Davis passed away on February 26, 2021 after a brief illness. Bill was a playwright, author, actor, director and political activist, and was best known for his play Mass Appeal, which premiered at Manhattan Theatre Club and subsequently moved to Broadway in 1981.
Algonquin Arts Theatre Presents MASS APPEAL
by Chloe Rabinowitz - Mar 2, 2021
 Mass Appeal, a play with a long Broadway run in the early 1980s, marks the first theatre production of 2021 for Algonquin Arts Theatre. Audience members attending will have a Socially Distanced Theatre Experience which includes required mask wearing, distanced seating, limited capacity and expanded cleaning protocols.

Mission To (dit)Mars Announces New Writers For The 2018-2020 Propulsion Lab
by Julie Musbach - Aug 30, 2018
Mission to (dit)Mars is excited to announce the selection of four new members to the 2018-2020 Propulsion Lab, a Queens based writers group serving emerging playwrights from the borough.  In addition to the new lab members, one returning member has been named a Writer in Residence and three have been named Orbiting Artists.

MASS APPEAL Comes to Stage Door Players
by A.A. Cristi - Mar 5, 2018
Continuing the 44th Season of Dunwoody's very own professional theatre, STAGE DOOR PLAYERS produces the Tony Award © Winning Comedy- Drama, MASS APPEAL, written by Bill C. Davis and Directed by James Donadio.

AVOW, A Film By Bill C. Davis, Comes to The Warner
by Stephi Wild - Dec 11, 2017
A Torrington based company, Harry Banks Productions, in appreciation for all of its support, invites Torrington and its surrounding areas to a screening of its newest film, AVOW. The screening will take place Saturday, January 6 at 8:30 pm in the Warner's Nancy Marine Studio Theatre, where the play on which the film is based, was presented two years earlier.
Bill C. Davis Frequently Asked Questions
How many shows has Bill C. Davis written?
Bill C. Davis has written 2 shows including Mass Appeal (Playwright), Dancing in the End Zone (Playwright).
What awards has Bill C. Davis been nominated for?
John Gassner Playwriting Award (Outer Critics Circle Awards) for Mass Appeal and Outstanding Play (Drama Desk Awards) for Mass Appeal .
What awards has Bill C. Davis won?
John Gassner Playwriting Award (Outer Critics Circle Awards) for Mass Appeal.