Date of Birth: May 27, 1867
Date of Death: March 27, 1931 (63)
Birth Place: Hanley, Stratfordshire, ENGLAND
Latest News on Arnold Bennett
Writing
Playwright
Playwright
Playwright
Playwright
Playwright
Playwright
Source Material
Writing
Playwright
Playwright
Playwright
Playwright
Playwright
Playwright
Source Material
Arnold Bennett News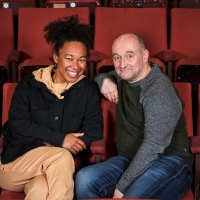 Pitlochry Festival Theatre Will Stage The World Premiere of UNDER ANOTHER SKY in August
by Stephi Wild - Jun 16, 2022
Pitlochry Festival Theatre has announced that it will be staging this August the eagerly awaiting world prémiere of David Greig's adaptation of Charlotte Higgins critically acclaimed book Under Another Sky.
Cast Announced For The Premiere Of Deborah McAndrew's Adaptation Of Arnold Bennett's Novel THE CARD
by Stephi Wild - May 6, 2022
Claybody Theatre have today announced the casting for the premiere of Deborah McAndrew's stage adaptation of Arnold Bennett's celebrated 1911 novel The Card.  which opens at Fenton Town Hall from 29 June – 9 July.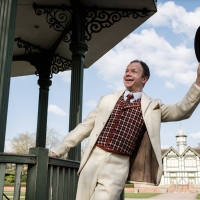 Claybody Theatre to Stage World Premiere of THE CARD
by Marissa Tomeo - Apr 7, 2022
Claybody Theatre is delighted to announce that this summer it will be presenting the world premiere of Deborah McAndrew's (A Christmas Carol, Leeds Playhouse and Pride and Prejudice, Grosvenor Open Air Theatre) new stage adaptation with music of Arnold Bennett's celebrated 1911 novel The Card.  
Theater Stories: SUNDAY IN THE PARK, NEXT TO NORMAL, FREESTYLE LOVE SUPREME & More About The Booth Theatre
by Chloe Rabinowitz - Mar 14, 2021
Today's Theater Stories features the Booth Theatre! Learn about some of the theatre's best-known shows including Sunday in the Park with George, Next to Normal, Freestyle Love Supreme, and many more!
Otherworld Theatre Announces New Artistic Associates
by Stephi Wild - Sep 4, 2018
Otherworld Theatre Company announced Jacob Bates, Michael Bullaro, Bryce Fields, Lauren N. Fields, Stephanie Mattos, and Nathan Randall Miller will join the company as new artistic associates. The six new artistic associates join existing artistic associates Katy Crow, Emerson Elias, Gaby Fernandez, David Goodman-Edberg, Shaun Hayden, Nick Izzo, and Devonte Washington and ensemble members Mary-Kate Arnold, Bennett Bottero, Grace Gimpel, Tiffany Keane Shaefer, Elliott Sowards, Elizabeth C. MacDougald, Nathan Pease, Sara Robinson, Dylan Schaefer, and Kai Young.
DARLING OF THE DAY: Director's Blog - In Rehearsal
by Guest Blogger: Darling of the Day - Mar 18, 2013
The final run-through in the rehearsal room is always a crucial moment in any rehearsal process. Devoid of set, lighting, costume and full band, it's an opportunity for the story (so far) to be told in its most unadorned and clutter-free form.
Mint Theatre Presents WHAT THE PUBLIC WANTS, Closes 3/13
by BWW News Desk - Mar 13, 2011
The Drama Desk and OBIE Award-winning Mint Theater Company invites you to the final performance of Arnold Bennett's comedy, WHAT THE PUBLIC WANTS, on March 13th at the Mint's home in the heart of the theater district, at 311 West 43rd Street.
Arnold Bennett Frequently Asked Questions
How many shows has Arnold Bennett written?
Arnold Bennett has written 7 shows including The Honeymoon (Playwright), The Great Adventure (Playwright), Sacred and Profane Love (Playwright), The Title (Playwright), What the Public Wants (Playwright), Milestones (Playwright), Darling of the Day (Source Material).