Latest News on April De Angelis
April De Angelis News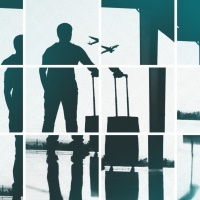 Royal College of Music Opera Studio Takes Flight This Summer
by Stephi Wild - May 31, 2022
Jonathan Dove's comedy opera, Flight, lands at the Royal College of Music's (RCM) Britten Theatre next month with a special production by acclaimed director Jeremy Sams. In what will be the 35th staging of Flight, Jonathan Dove will also be involved in the unique creative direction of this production.
Cast Announced For The Duke's Theatre Company UK Tour Of A MIDSUMMER NIGHT'S DREAM
by A.A. Cristi - May 27, 2022
The Duke's Theatre Company returns after their critically acclaimed adaptation of Romeo and Juliet. It promises to delight audiences with Shakespeare's most celebrated and comic fairy tale.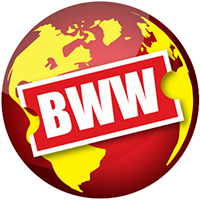 Theatre Royal Stratford East Announces 2022-23 Season, Plus New Royalty Scheme
by Stephi Wild - May 24, 2022
Theatre Royal Stratford East today announces its 2022/23 season. The season includes Anthony Neilson's poignant and comical delve into the nature of mental illness, The Wonderful World of Dissocia, directed by Emma Baggott, which opens in September 2022.
Groundbreaking Principles Established For Digital Broadcast Of Stage Plays
by Chloe Rabinowitz - Apr 7, 2022
WGGB has agreed a groundbreaking set of principles to govern the digital broadcasts of stage plays by the Royal Court, the Royal Shakespeare Company and the National Theatre.
New Play Commission Scheme Launches; Backed By Caryl Churchill, Tom Stoppard, and More
by Stephi Wild - Mar 14, 2022
The New Play Commission Scheme (NPCS), led by WGGB in partnership with HighTide Theatre, UK Theatre and the Independent Theatre Council, has been designed to respond to the decline in new theatre commissions during the Covid-19 pandemic.
Dallas Opera Presents FLIGHT, March 4
by A.A. Cristi - Feb 16, 2022
The Dallas Opera has secured the cabin and announced takeoff for Flight, the opera based on the real-life story that also inspired Steven Spielberg's The Terminal. The Dallas premiere of Jonathan Dove and April De Angelis' contemporary masterpiece opens at the Winspear Opera House on Friday, March 4, 2022.
Final Casting Announced For KHT50: BARSTOOLS TO BROADWAY
by Stephi Wild - Feb 2, 2022
Final details have been announced for KHT50: Barstools to Broadway from the King's Head Theatre the celebration taking place from 14 – 19 February, marking the successes of the world-renowned pub theatre's first 50 years with a series of readings of plays that started their lives there, with cast and creative teams with links to the playwrights and original shows.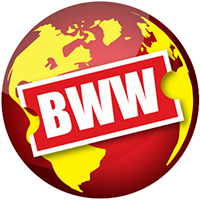 AN IMPROBABLE MUSICAL Comes to Royal & Derngate Next Month
by Stephi Wild - Jan 28, 2022
Royal & Derngate will present An Improbable Musical as part of its Made in Northampton 2021/22 season. With a brand-new show created at each performance, An Improbable Musical sees world renowned theatre company Improbable take to the Royal stage in Northampton from Friday 25 February to Saturday 5 March, ahead of an autumn tour. 
Utah Opera Stages The Airport Layover in FLIGHT by Jonathan Dove and April De Angelis
by A.A. Cristi - Dec 22, 2021
It's not always easy to relate personally to the storylines of classic operas—a prince is given a magic flute to protect him on a journey through a mythical land, a Roman diva must give herself to her captor or sentence her true love to death, a cursed clown's daughter sacrifices her own life to save her father.
Book Review: 100 PLAYS TO SAVE THE WORLD
by Cindy Marcolina - Dec 15, 2021
In the best-case scenario, by the end of the 21st century, the Earth will "only" become warmer by 1.5 degrees Celsius. Realistically, it will be much hotter. Severe heat waves and rising water levels are only two of the main symptoms of this; coral reefs will disappear almost entirely and animal species will go completely extinct. Seas will swallow cities whole. Polar bears will become a fever dream.
April De Angelis Videos
The Bruntwood Prize for Playwriting Announces Workshops Led By Pulitzer Prize Winner, Suzan-Lori Parks
by Christina Mancuso - Feb 21, 2017
The Bruntwood Prize for Playwriting announces its 2017 live online workshop programme, and for the first time offers three international workshops from Australia, India and New York. These free workshops, led by celebrated writers including Suzan-Lori Parks, are freely available online and offer budding playwrights, and potential prize winners, the chance to develop their craft with the advice of these leading professionals.
April De Angelis Frequently Asked Questions
How many shows has April De Angelis written?
April De Angelis has written 2 shows including Jumpy (Playwright), My Brilliant Friend (Author).