Latest News on Antonio Albella
Antonio Albella News

Rasta Thomas, Crossover Dance Show DIONISIO Continues International Tour
by A.A. Cristi - Apr 25, 2019
'Dionisio - La Vid I Mil Noches' ('Dionisio - the Vines and 1000 Nights') is the name of Rafael Amargo's latest crossover dance show. This production will soon continue its international tour due to an invitation to the 65. International Theatre Festival in Mérida/Spain. The only two performances at the historic Teatro Romano de Mérida (constructed in the years 16 to 15 BCE) will take place July 16th and 17th, 2019 and are expected to be sold out quickly. Presales got already started, tickets bought before May 31st can be purchased with a discount of 30%.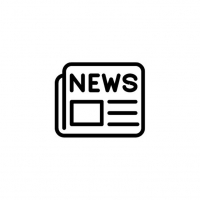 PHOTO FLASH: Alfombra Roja del Estreno de ANASTASIA
by Juan-Jose Gonzalez - Oct 11, 2018
Nadie quiso perderse un evento tan especial y a la cita acudieron estrellas del cine, TV y música como Santiago Segura, Lydia Bosch, Maxi Iglesias, Ivan Sánchez, Roko, Raquel Meroño, Antonio Carmona, Roser y muchos más.
CONTAMINATIO llega al Teatro Cervantes de Almería
by Felipe Velasco - Apr 18, 2017
El Teatro Cervantes de Almeria acoge este proximo viernes 21 de abril, a las 21:30h, el estreno de CONTAMINATIO, una comedia a la romana dirigida por Jesus Torres y producida por El Aedo Teatro.
La comedia musical CONTAMINATIO se estrenará en el Festival de Mérida
by Juan-Jose Gonzalez - Jul 28, 2016
La compañia teatral el Aedo Teatro estrena esta comedia musical de Jesus Torres, Naim Thomas y Raul Gama protagonizada por Dario Frias y Carla Hidalgo que se podra ver en el Festival de Teatro Clasico de Merida en Regina los dias 13 y 14 de agosto
PHOTO FLASH: Photocall de los Premios BroadwayWorld Spain 2015
by Juan-Jose Gonzalez - Dec 1, 2015
Pablo Puyol, Silvia Abril, Angy Fernandez, Claudia Triasac, Javier Calvo, Javier Ambrossi, Mireia Mambo, Jaime Azpilicueta o Christian Escuredo fueron algunos de los profesionales que nos acompañaron anoche en la ceremonia de entrega de los Premios BWW Spain 2015.
PHOTO FLASH: Llegada de invitados a 'Venidos a Menos'
by Juan-Jose Gonzalez - Mar 18, 2013
Anoche tuvo lugar en la Sala Joy Eslava de Madrid el estreno de 'Venidos a Menos', el espectaculo de David Ordinas y Pablo Puyol que han creado gracias al apoyo de sus fans a traves de Verkami. En agradecimiento, en este primer concierto presentacion todos aquellos seguidores que les ayudaron mediante el micromecenazgo estuvieron invitados ademas de muchas caras conocidas del mundo del espectaculo.
Resumen del 2012 en BroadwayWorld, lo mejor del año
by Nuria Alcalá - Dec 30, 2012
BroadwayWorld Spain te ofrece un resumen de lo mejor de 2012, una recopilación de algunos de los artículos más relevantes publicados durante este año y que han querido mostrar todo un abanico de iniciativas escénicas que ha acogido nuestro país durante el 2012. Aprovechamos para desearos a todos un feliz 2013 lleno de teatro.
PHOTO FLASH: Photocall ¡Llegan los invitados al Teatro Alfil!
by Javier A. Gabrielssön - Nov 28, 2012
La alfombra roja brillo no por la humedad de las precipitaciones del pasado lunes, si no por el esplendor del star system patrio del musical que se congrego en el teatro Alfil de Madrid para rendir homenaje al genero del teatro musical. Entre el publico, pudimos ver a caras ilustres, como las de Carlos Hipolito Vicky Peña, Pablo Puyol, Carlos Rivera, Jaime Azpilicueta, Muntsa Rius, Mario Gas, Diego Paris, Guadalupe Lancho, Inma Mira, Noemi Gallego, Leo Rivera, Paris Martin, Victor Diaz, Victor Masan, Adrian Lastra, Chemari Bello, Gonzalo Alcain, Jorge Ahijado, Damaris Martinez, David Comrie, Rebeca Medina o Julia Gomez Cora. Echa un vistazo a nuestro photocall inmortalizado por nuestra fotografa Eva M Rico y ¡elige a los mejor vestidos!