Latest News on Andrew Hodges
Stage Credits
  [West End]
Original London Production, 2006
Man (Understudy) [Replacement]
Stage
Performances
  [West End]
Original London Production, 2006
Man (Understudy) [Replacement]
Andrew Hodges News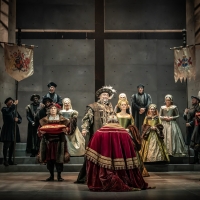 THE MIRROR AND THE LIGHT Enters Final Weeks of Performances
by Chloe Rabinowitz - Nov 5, 2021
The Mirror and the Light, currently running at the Gielgud Theatre in London's West End, has entered its final four weeks with its last performance on Sunday 28th November 2021. The production has been a flagship theatrical event for the reopening of London's West End, delighting audiences since it opened earlier this year.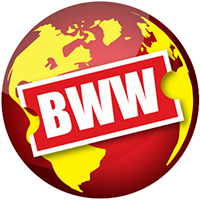 Extension Announced For THE MIRROR AND THE LIGHT at the Gielgud Theatre
by Stephi Wild - Sep 8, 2021
The third and final novel in the Wolf Hall trilogy has been adapted for the West End stage by Dame Hilary Mantel and Ben Miles. Jeremy Herrin, who was nominated for an Olivier Award, a Tony Award and won the Evening Standard Award for the first two productions, returns to direct. Nathaniel Parker resumes his Olivier Award winning portrayal of Henry VIII.
Final Casting Announced For THE MIRROR AND THE LIGHT
by Stephi Wild - Aug 18, 2021
New names added to the cast are: Melissa Allan (Princess Mary), Samuel Awoyo (Ensemble), Ian Drysdale (French Ambassador), Jo Herbert (Lady Rochford), Andrew Hodges (Ensemble), Niamh James (Ensemble), Umi Myers (Helen Sadler / Dorothea Wolsey), Liam Smith (Walter Cromwell) and Nicholas Tizzard (Ensemble).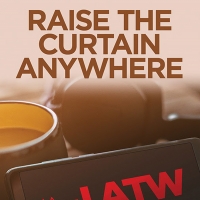 L.A. Theatre Works Announces Additional Audio Theater Offerings
by Chloe Rabinowitz - Sep 1, 2020
The world's leading producer of audio theater, L.A. Theatre Works offers audiences around the globe free access to state-of-the-art recordings of both contemporary and classic plays, each performed by leading actors of stage and screen.

Cast Announced for Antic Disposition's HENRY V
by Stephi Wild - Sep 25, 2018
A company of fourteen British and French actors have been announced to lead the cast of Antic Disposition's Henry V. The culmination of four years of national and international touring, the critically-acclaimed production returns to English cathedrals this autumn to mark the centenary of the end of the First World War.
The National Theatre Announces More Season Details, Including FOLLIES Casting
by Stephi Wild - Jun 19, 2018
The National Theatre announces new information, and recaps its upcoming season.
Photo Coverage: Inside Evolution Theatre Company's Staged Reading THE LADY IN QUESTION
by Jerri Shafer - May 11, 2018
On Wednesday May 11th, 2018 Evolution Theatre Company hosted a staged reading of Charles Busch's The Lady In Question to benefit their 2018 Season. A freewheeling satire of patriotic 1940s thrillers. A glamorous concert pianist is challenged when a handsome American professor engages her aid in rescuing his mother from a Nazi prison. The reading was be held in the Schottenstein Property Group Pavilion of the Columbus Museum of Art.
War Horse Returns to the National Theatre Marking the Centenary of Armistice Day
by Stephi Wild - Feb 21, 2018
War Horse, based on Michael Morpurgo's beloved novel, a remarkable story of courage, loyalty and friendship, will return to the National Theatre 11 years after its NT debut for a limited run in November 2018. War Horse at the NT marks the centenary of the Armistice which brought World War I to an end.
National Theatre Announces New Casting for Upcoming Season
by Stephi Wild - Feb 21, 2018
New casting announced for the new National Theatre season. Full cast has been announced for Brian Friel's Translations including Colin Morgan and Ciaran Hinds, part of the Travelex season with thousands of tickets available at £15. Eric Kofi Abrefa and Thalissa Teixeira join Vanessa Kirby in the cast of Julie, part of the Travelex season with thousands of tickets available at £15. Sam Mendes directs The Lehman Trilogy, a co-production with Neal Street Productions, cast includes Adam Godley, Ben Miles and Simon Russell Beale. Full casting is announced for the award winning An Octoroon by Branden Jacobs-Jenkins, transferring to the National Theatre in a co-production with the Orange Tree Theatre. The NT will tour to 30 venues in 27 towns and cities across the UK and Ireland, for a total of 83 playing weeks over the next year. Rufus Norris' Macbeth to tour to 18 venues across the UK and Ireland from autumn 2018. War Horse returns to the National Theatre marking the centenary of Armistice Day.

National Theatre's WAR HORSE UK Tour Launches Next Week
by BWW News Desk - Sep 5, 2017
Rehearsals began this week for the 34-strong cast of a major tour UK tour of the National Theatre's internationally acclaimed production of War Horse, which begins performances on 15 September 2017 (with press night on 3 October) at the Marlowe Theatre in Canterbury and continues on a 15 city tour until February 2019.
Andrew Hodges Frequently Asked Questions
How many Broadway shows has Andrew Hodges been in?
Andrew Hodges has not appeared on Broadway.
How many West End shows has Andrew Hodges been in?
Andrew Hodges has appeared on London's West End in 1 shows.
What was Andrew Hodges's first West End show?
Andrew Hodges's first West End show was The 39 Steps which opened in 2006