Latest News on Andrew Dits
Stage Credits
  [Los Angeles]
Pasadena Playhouse Original Production, 2017
Zach
Andrew Dits News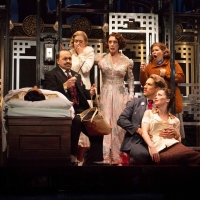 BWW Review: MURDER ON THE ORIENT EXPRESS at Ogunquit Playhouse
by Jan Nargi - Aug 27, 2019
Whether you know 'whodunnit' or not, you're bound to enjoy this rollicking MURDER ON THE ORIENT EXPRESS adapted by Ken Ludwig at the Ogunquit Playhouse. Fans of Agatha Christie, or murder mysteries in general, will find plenty of false identities, red herrings and over-the-top suspense to keep them guessing till the infamous mustached detective Hercule Poirot (a pitch-perfect Steven Rattazzi) inevitably solves the crime.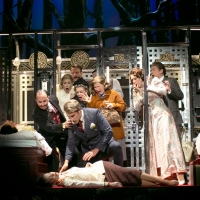 BWW Review: MURDER ON THE ORIENT EXPRESS at Ogunquit Playhouse
by Dan Marois - Aug 19, 2019
While it might seem sacrilegious to host a non-musical at the famed Ogunquit Playhouse, modern day audiences should know that the early years of the theater hosted a slew of non-musical productions. In fact, it was many years ago that I saw a production of Love Letters and an adaptation of Dracula.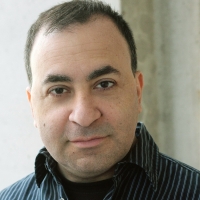 Ogunquit's MURDER ON THE ORIENT EXPRESS to Star Anita Gillette, Steven Rattazzi
by Julie Musbach - Aug 2, 2019
All aboard! Ogunquit Playhouse announces the first non-musical production at the theatre in over 12 years, Agatha Christie's Murder on the Orient Express, on stage August 14 through August 31.
Bi-Coastal Production of FOOL FOR LOVE Comes to Theater for the New City
by Julie Musbach - Oct 15, 2018
Beetlebung Road LLC, a new theater production company, will launch November 15 to December 9 with a bi-coastal production of Sam Shepard's 'Fool for Love,' to be presented November 15 to December 2 by Theater for the New City, 155 First Ave., Manhattan and December 6 to 9 by The Lounge Theatre, 6201 Santa Monica Blvd., Los Angeles.  The production, directed by Kymberly Harris, will arise from a careful artistic process of immersion on many levels.  The company chose to debut at Theater for the New City (TNC) as part of that process: to honor and recapture the path of Shepard's 'Buried Child,' which was commissioned by TNC and premiered there in 1978.
Suzy Nakamura to be Featured in Reading of CAT ON A HOT TIN ROOF at The Pasadena Playhouse
by Julie Musbach - Mar 10, 2017
The Pasadena Playhouse (Danny Feldman, Producing Artistic Director) continues it FOUR BY TENN: A TENNESSEE WILLIAMS READING SERIES in celebration of Tennessee Williams with CAT ON A HOT TIN ROOF. Performed in association with East West Players and directed by Snehal Desai, the reading will feature Suzy Nakamura of ABC's DR. KEN as Mae Pollitt. Also joining Nakamura are Laura Kai Chen, Ryun Yu, C.S. Lee, Amy Hill, Dana Lee, Jenapher Zheng, Greg Watanabe and Anil Kumar Bhardwarj. CAT ON A HOT TIN ROOF will be read on Monday, March 13 at 8:00 PM at The Pasadena Playhouse (39 S. El Molino Avenue, Pasadena).
BWW Interview: Actress Judith Light Talks GOD LOOKED AWAY and Working with Al Pacino
by Don Grigware - Feb 20, 2017
Actress Judith Light certainly needs no introduction. A familiar face to television audiences, she co-starred in the soap One Life to Live winning two Daytime Emmy Awards and in prime time with Tony Danza in Who's the Boss?She has also won two Tony Awards for her stellar work on Broadway. She is a gay rights activist and she and her husband Robert Desiderio have contributed greatly to the gay community in Los Angeles over the years. Co-starring in Amazon's web series Transparent, she is currently performing double duty: the TV show by day and at night a workshop play God Looked Away at the Pasadena Playhouse sharing the stage with none other than icon Al Pacino. I caught up with her this week, and she talked briefly but joyously about the play, her role in it and working with Pacino.
Photo Flash: First Look at Al Pacino and Judith Light in GOD LOOKED AWAY at Pasadena Playhouse
by Christina Mancuso - Feb 8, 2017
The Pasadena Playhouse presents their first development production, under the theater's new play development program PlayWorks, Dotson Rader's GOD LOOKED AWAY starring Academy Award- and two-time Tony Award-winner Al Pacino (Scent of a Woman) as 'Tennessee Williams' and co-starring two-time Tony Award-winner Judith Light (Transparent) as Williams' close friend 'Estelle' and Miles Gaston Villanueva (CBS's The Young and the Restless) as 'Baby.'
Al Pacino and Judith Light Star in Tennessee Williams Drama GOD LOOKED AWAY, Starting Tonight at Pasadena Playhouse
by BWW News Desk - Feb 8, 2017
The Pasadena Playhouse presents its first developmental production, under the theater's new play development program PlayWorks: Dotson Rader's GOD LOOKED AWAY starring Academy Award- and two-time Tony Award-winner Al Pacino (Scent of a Woman) as 'Tennessee Williams' and co-starring two-time Tony Award-winner Judith Light (Transparent) as Williams' close friend 'Estelle' and Miles Gaston Villanueva (CBS's The Young and the Restless) as 'Baby.'
Al Pacino and Judith Light to Star in Tennessee Williams Drama GOD LOOKED AWAY at Pasadena Playhouse
by BWW News Desk - Dec 16, 2016
The Pasadena Playhouse announced today that their first development production, under the theater's new play development program PlayWorks, will be Dotson Rader's GOD LOOKED AWAY starring Academy Award- and two-time Tony Award-winner Al Pacino (Scent of a Woman) as 'Tennessee Williams' and co-starring two-time Tony Award-winner Judith Light (Transparent) as Williams' close friend 'Estelle' and Miles Gaston Villanueva (CBS's The Young and the Restless) as 'Baby.'