Latest News on Ahmad Kamal
Ahmad Kamal News
BWW Review: HOTTER THAN EGYPT at ACT
by Jay Irwin - Feb 4, 2022
Seattle has been honored with a number of new works from Seattle based author and ACT Core Company member Yussef El Guindi. Each one examining cultural differences that face immigrants especially Arab-Americans and Muslim Americans. And while his current World Premiere at ACT, "Hotter Than Egypt", certainly deals with those cultural divides, it also wonderfully shows the cultural similarities between the races and does it with tons of humor.
ACT Season Opens With HOTTER THAN EGYPT This Month
by Stephi Wild - Jan 7, 2022
It's 2022 and ACT - A Contemporary Theatre is thrilled to officially announce casting for the first production of its return season, Hotter Than Egypt, written by acclaimed local playwright, Yussef El Guindi (Threesome and People of the Book).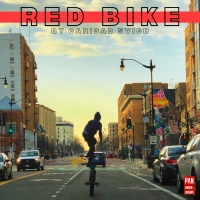 RED BIKE By Caridad Svich Makes DC Premiere As Multi-Site Community Celebration
by Nicole Rosky - Oct 3, 2021
Pan Underground will produce RED BIKE by Caridad Svich, as part of a multi-site installation, premiering first in Anacostia on October 24, followed by The Parks at Walter Reed on November 6.
BWW Review: PILGRIMS MUSA & SHERI IN THE NEW WORLD at Mosaic Theater Company
by Barbara Trainin Blank - Jan 26, 2020
An emphasis on immigrants and how well they integrate (or not) in this country is nothing new. If anything, the issue has become more heated in the past few years.
BWW Review: EVERYBODY at Shakespeare Theatre Company
by Rachael Goldberg - Oct 24, 2019
'Everybody' may not be for, well, everybody - it's a quirky play that tackles humanity, life, death, and our own fragile existence head-on. But those who are brave enough to face these uncomfortable truths are rewarded with a fast-talking, quick-witted, deep-thinking performance.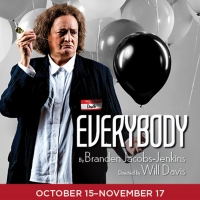 Shakespeare Theatre Co Announces Casting For EVERYBODY
by Julie Musbach - Aug 28, 2019
Shakespeare Theatre Company will begin its 2019/20 Season with the 2018 Pulitzer Prize Finalist EVERYBODY by Obie Award-winner, MacArthur 'Genius' Grant recipient and Washington, D.C.-native Branden Jacobs-Jenkins (An Octoroon, Gloria). This 'fun and breezy' (Broadway World) comedy about life (and death) will play at the Lansburgh Theatre (450 7th Street NW) from October 15 through November 17, 2019.
Mosaic Theater Company Of DC Turns 5 This Fall And Celebrates Historic Year
by A.A. Cristi - Aug 7, 2019
Mosaic Theater Company of DC launches its 5th season this month with the DC premiere of Lynn Nottage's Fabulation, Or The Re-Education of Undine, previewing August 21 (see our August 1 Fabulation press release for opening night information, and our March 29 a?oe#Wokeseason5a?? release for full season line-up), exactly one month after the close of the most successful show in Mosaic's history, the co-production of Kelvin Roston Jr.'s Twisted Melodies, which sold out its last week of performances, playing to record crowds and box office, providing the capstone to a season of transformative artistic and fundraising achievements. 

BWW Review: OSLO at Round House Theatre - Complelling Theater
by Charles Shubow - May 13, 2019
Do not miss this three hour thriller about diplomacy about the Middle East makes its regional premiere.
BWW Review: OSLO at Round House Theatre
by Pamela Roberts - May 1, 2019
Oslo is an amazing against-all-odds story of risk, trust, and diplomacy. It is about overcoming hard-and-fast assumptions. Oslo shows the value in finding common ground and allowing ourselves to hope. This Round House Theatre production is a wonder-a brilliant heartfelt, heart-filling experience.
Photo Flash: Get A First Look At Shakespeare Theatre Company's RICHARD THE THIRD
by Alan Henry - Feb 8, 2019
After his hit production of King Charles III, David Muse returns to Shakespeare Theatre Company to direct Shakespeare's Richard the Third, a mesmerizing chronicle of the megalomaniac's rampage to the throne. The production will play at Sidney Harman Hall (610 F Street NW) from February 5-March 10, 2019.