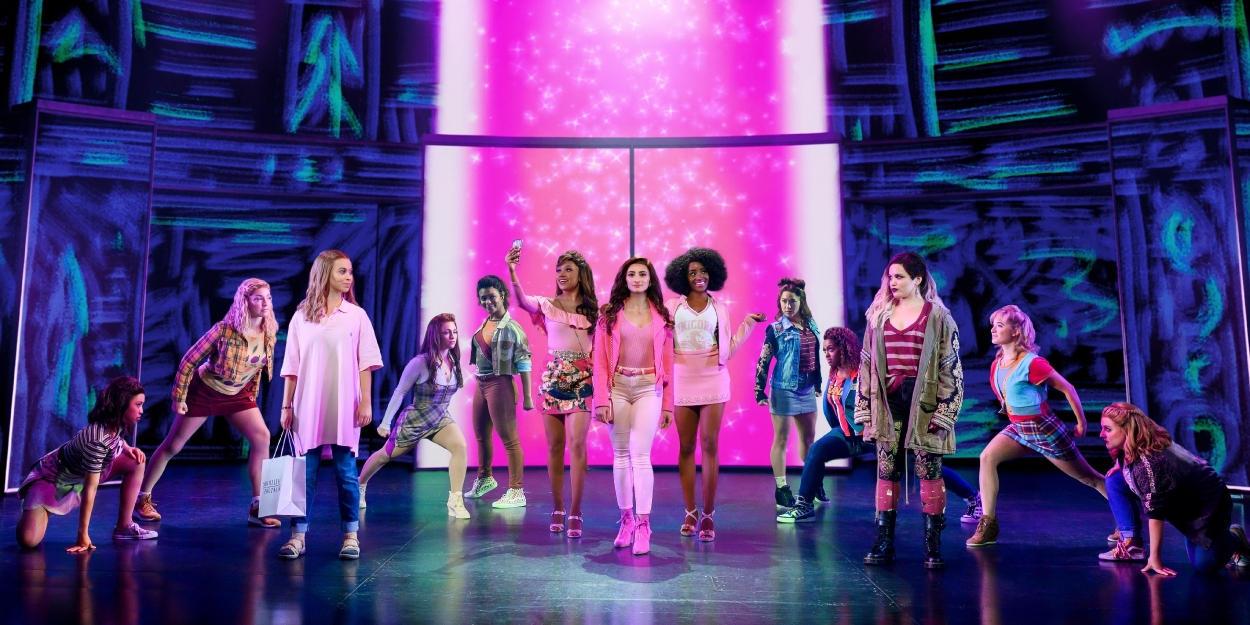 Review: MEAN GIRLS at Ottawa's National Arts Centre
In performances through October 23rd - Especially recommended for families with teenagers because it's so fetch.
Judging by the audience in attendance at the National Arts Centre last night, fans are tickled pink that Broadway Across Canada has brought Mean Girls to Ottawa. A surprising number of people were dressed in every Plastic's favourite colour - despite it being a Tuesday [BTW sorry, Losers: rules are rules; you can't sit with us]. The pre-show merch lineup was one of the longest I've seen at the NAC. I can now say with conviction that the amount of love that this show gets is well deserved. It's clever and sassy and delivers a great message all at the same time.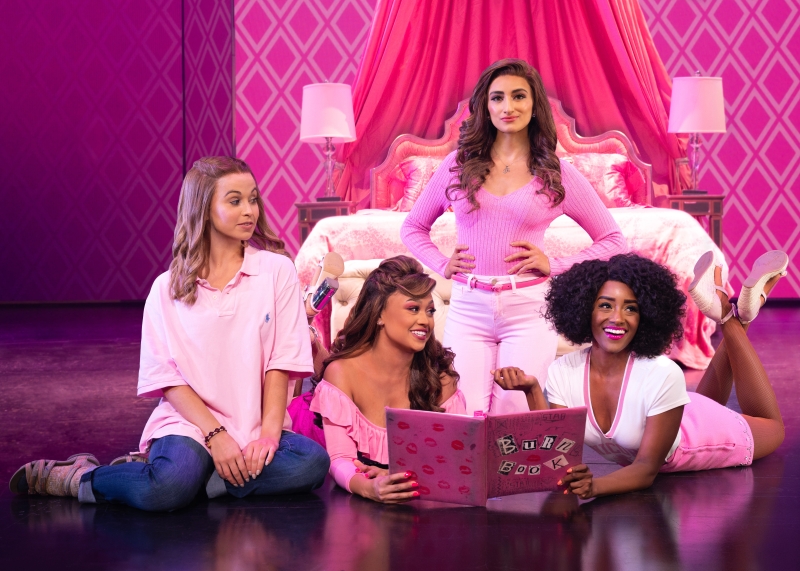 For those who may not know, Mean Girls first appeared in movie format in 2004. With a screenplay by Tina Fey, the film tells the story of Cady Heron (English Bernhardt in the musical) who, after being homeschooled in Africa all her life, is suddenly propelled into a U.S. high school and all its drama. In her desperation to fit in, Cady makes some questionable choices and, after many missteps, ultimately comes to the realization that it is always best to be true to yourself. Since it had been many years since I'd seen the movie, I re-watched it last week in anticipation of the musical. I was curious to see how the movie would be translated to the stage and updated for today's audience. Overall, the musical's book, also written by Fey, is faithful to the original source material. As Bernhardt and I discussed last week, the musical has been updated to reflect modern times, incorporating social media to show how damaging the Burn Book would be if its contents were shared online, rather than being only a physical book as depicted in the movie. Karen Smith's (Morgan Ashley Bryant) role was expanded for the musical and the beginning of the "Sexy" number was, hands down for me, the funniest moment of the show - Bryant's comedic timing is perfection. There are so many laugh-out-loud moments to choose from in this musical which, honestly, surprised me.
I only knew two of the songs going in and sound is a recurring complaint that I seem to have with the NAC's Southam Hall. Once again, it was difficult to make out the lyrics to certain songs, as they were overpowered by the orchestra, particularly within the higher vocal ranges. This mostly affected Bernhardt and Nadina Hassan's (Regina George) numbers and, since I didn't know all the lyrics going in, it did detract from my enjoyment of the show. Audience members who hadn't seen the movie or listened to the musical's soundtrack beforehand might have felt completely lost at some points.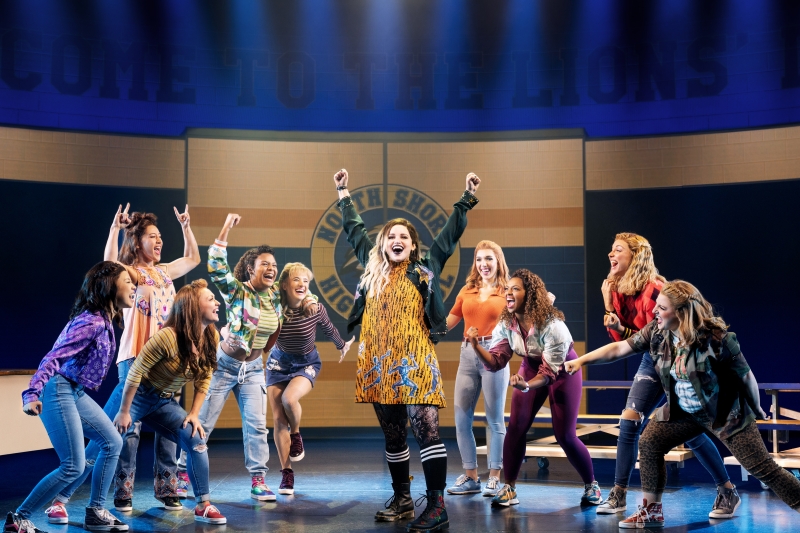 Performances from the entire cast were outstanding. Bernhardt was equally convincing as Wide-Eyed-Cady and Plastic-Cady. She has so much power in her voice and a commanding stage presence. Hassan's Regina was as confident as you could expect from the Queen Bee, with a beautiful voice that is perfectly showcased in her introductory number, "Meet the Plastics". Bryant and Jasmine Rogers were both hilarious as, respectively, the cerebrally challenged Karen and insecure Gretchen Wieners. I was also really impressed by April Josephine, who must constantly switch gears throughout the show; the two main characters that she plays, Mrs. Norbury and Mrs. George, are polar opposites. Lindsay Heather Pearce gets some of the best moments as Janis Sarkisian on stage and, arguably, some of the best songs with "I'd Rather Be Me" and "Apex Predator". Pearce had fantastic chemistry with Eric Huffman, Janis' sidekick, Damian Hubbard. Huffman also had great delivery of his lines, which were among the funniest of the show. He also led a tap-dancing sequence that was hugely entertaining. Kabir Bery plays Kevin G., a nerdy Mathlete, and the number he leads, "Whose House is This?", was fantastic and ended up being one of my favourites. There are also a few bland numbers, but the good ones are so well done that it's forgivable.
We also need to talk about the set design (Scott Pask). This show has the perfect marriage of screens and physical props, where the digital screens enhance the sets without making them seem fake. The "Apex Predator" scene was incredible; the screens added a dimensional layer that, coupled with the props, made it look like they were really in the atrium of a shopping mall. I also loved the way they so cleverly used casters to manipulate the desks, tables, and washroom stalls and incorporate them into the choreography (Casey Nicholaw).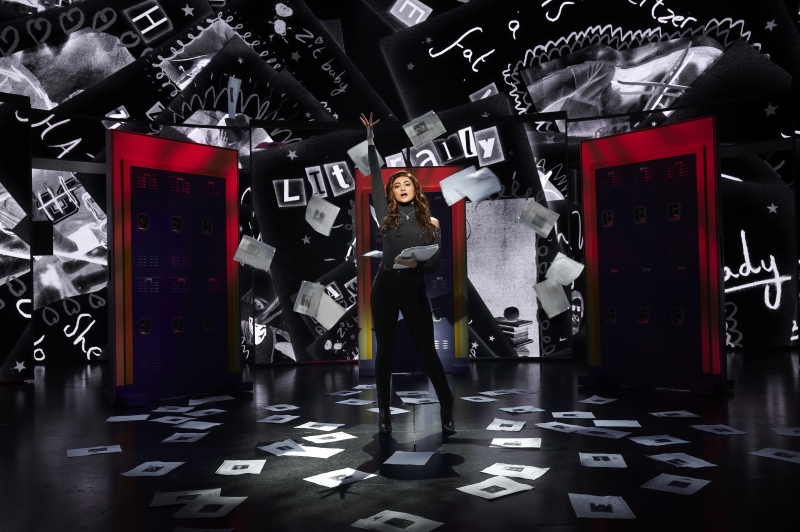 Overall, this show is just a whole lot of fun; I didn't expect to laugh as much as I did. If theatregoers haven't seen the movie or if it has been a while, I think they would benefit from a refresher course before seeing the musical. Likewise, due to the sound issue, listening to the musical's soundtrack beforehand isn't essential, but may be helpful in case the sound wasn't adjusted after opening night. Although this show holds appeal for everyone, I would especially recommend it to families with teenagers because it's so fetch.
Broadway Across Canada's presentation of Mean Girls is in Ottawa through October 23rd. Click here for more information or to buy tickets.