Review: MY WAY: A MUSICAL TRIBUTE TO FRANK SINATRA at Performing Arts Repertory Theatre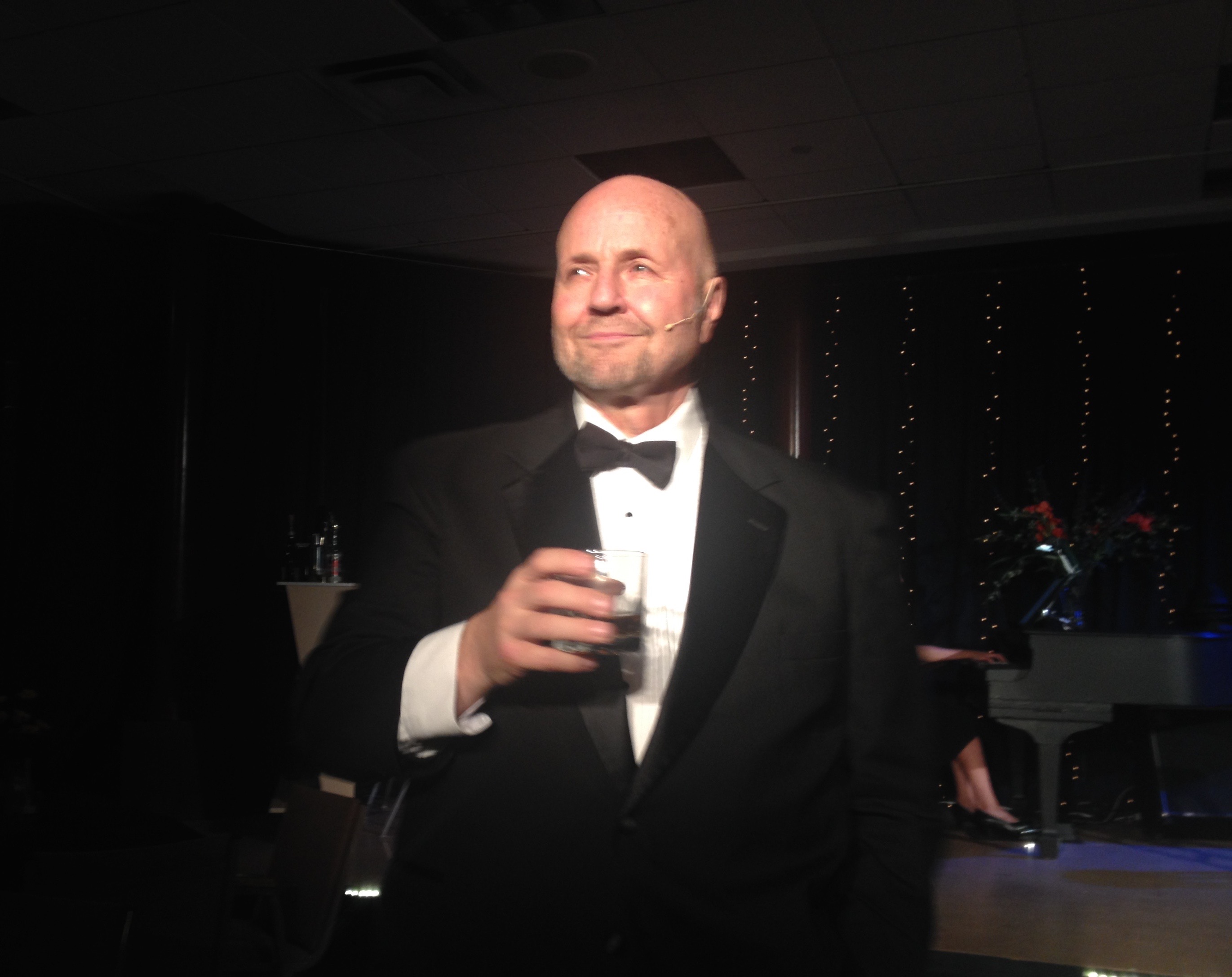 Although the halls are eerily silent in this once bustling Crossroads Mall at the corner of 72nd and Dodge, last night the quaint Performing Arts Repertory Theatre was alive with the songs made famous by the legendary Frank Sinatra. Vocalists Michael Lyon, Mary Carrick, Matthias Jeske, and Amanda Zasada paid tribute to the late crooner with more than 50 of his reported 1300 recorded songs. Directed by Gordon Cantiello, they were accompanied by musical director Jennifer Novak Haar on piano, Paige Cotignola on bass, and Brandon Armstrong on percussion.
As an entertainer Frank Sinatra (1915-1998) was unstoppable. Although he never wrote a song (as far as I know), he took the work of lyricists and composers and propelled them to the top of the charts. As early as age 25, Sinatra was flying solo and he stayed active until his 80th year. His staying power was largely attributed to his ability to adapt to each decade. Even in the 1990s Sinatra was able to reinvent himself with the release of boxed set reissued CD's, and recordings of Duets with such notables as Tony Bennett and Bono. Duets II won a 1995 Grammy Award, proving Sinatra was not done yet. Sinatra expanded his career to TV and movies, becoming a celebrity of international repute.
Sinatra's vast repertoire of songs seems unmanageable as a musical production ("it would take 8 days to sing them all"), but the way they were collated by David Grapes and Todd Olson into themes such as young love, survivors, Broadway, or my favorite--a losers medley, they told a life story. The production echoed Sinatra's novel idea of concept albums, which were collections of songs centered on specific topics. These grouped songs, mixed in with bits of biographical commentary and bantering, some light dancing choreography by Debbie Massey-Schneweis, and cocktails in the hands of the actors and wine in the hands of the audience made for a pleasant, intimate gathering. Tuxes and gowns and bling added glamour. The atmosphere was welcoming and relaxing, and one could almost imagine being in the casual elegance of a nightclub.
Gordon Cantiello's ambitious direction of MY WAY: A MUSICAL TRIBUTE TO Frank Sinatra gives us a window into the life and music of this musical icon. Songs like "New York, New York," "My Funny Valentine," and "That Old Black Magic," were familiar favorites of the audience. The highlight of the last evening for me was the melancholy "It Was a Very Good Year." The way it was sung by the four accomplished vocalists separately and together in beautiful harmony, the tinkling of the keys on the piano...it was lovely and heartfelt. It was the most real moment of the evening. In the words of Sinatra, "When I sing, I believe. I'm honest." This was an honest moment and I was moved.
Make your way to MY WAY: A MUSICAL TRIBUTE TO Frank Sinatra. Running AUG 12, 13, 19, and 20 at 2:00 pm, and AUG 12 and 19 at 7:00 pm.
Photo of Michael Lyon