BWW Review: CHESS at Folketeatret - Chess Pieces Finally in Place.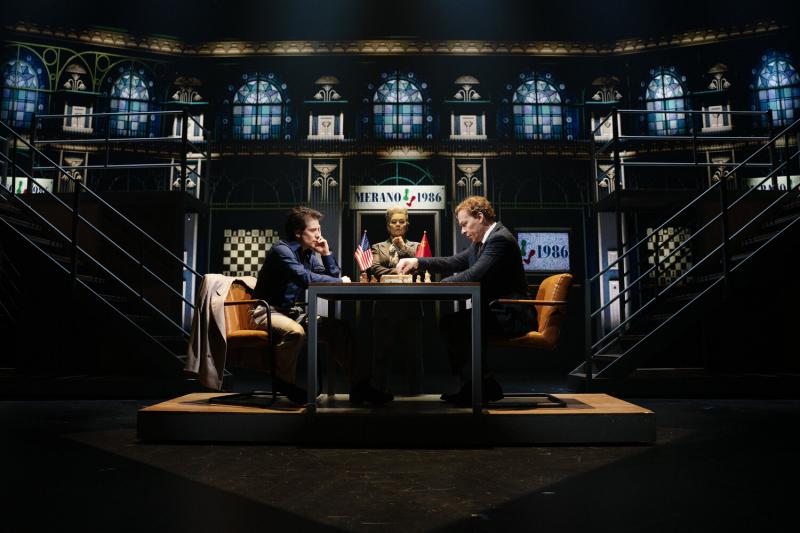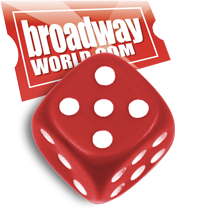 Just like in the game of Chess it is a risky move to give this musical another try due to its uneven track record on stage the past. In this brand new production of CHESS many of the chess pieces finally falls into place, A lot of it due to of a simplified plot which is character driven and where the music is in the center of attention.
The original British production was a big success and ran for over three years, but the reshaped Broadway version definitely was not. It ran for two months with a lot of the score gone and an overly complex libretto. During the last thirty years it has been reshaped and restructured countless times, adding and deleting both music and dialogue for new productions, many of which try to merge elements from both the British and American versions.
Today two incarnations of the musical exists, side by side. Firstly the English language version, most recently playing in the West End in 2018 (which was horrible, by the way) and then we have the Swedish language version where the original creative team in collaboration with Lars Rudolffson and Jan Mark have attempted to condense the story into something less political and more character driven. It also ads new music and original lyrics. Scenekvelder has used this Swedish version as its starting point, while adding some additions along the way. While the original London production was visually heavily stylized and relied on multiple video screens and a stage floor shaped like a chess board, this new production is more based in reality, and has a more cinematic feel to it.
The story revolves around tournament in the Italian city of Merano between two of the world's grand masters of Chess: the Russian Anatolij (André Søfteland) and American Freddie (Espen Grjotheim). In the midst of the Cold War, such championship is about more than just chess, it is about power between the East and West. But in its core it is a story of love, freedom and choices that have consequences.
André Søfteland gives a wonderful portrayal of Anatolij. He has a wholesome stage presence and voice sound rich and emotional. Espen Grjotheim's Freddie is slick, unsympathetic, yet shows a wounded man poisoned by toxic masculinity which he, deep down inside, wants get out of. His rendition of "Pity the Child" is one of the high points of the second act. Anatolij's wife Svetlana is played by Marion Ravn. This role has been hugely expanded in this version, and she has a new song "Who Am I". Marion Ravn shows yet again that her voice was made for the modern musical theatre. She has a very strong belt encompassed with great vibrato. Acting wise I feel she has still more to give, and I would have liked to her to show her inner turmoil more. Øystein Røger is a great Molokov. Vocally he is very impressing. While he has played singing parts in the past such as the wolf in "Rock n' Roll Wolf" at The National Theatre, this is really his first "legit" musical theatre role, and he is very in control of both the character and his singing. The "showcase" role goes to Elisabeth Andreassen as the Arbiter. As far as I know this has always been a male role in past productions, but here she is a strict, loud belting woman. Great fun.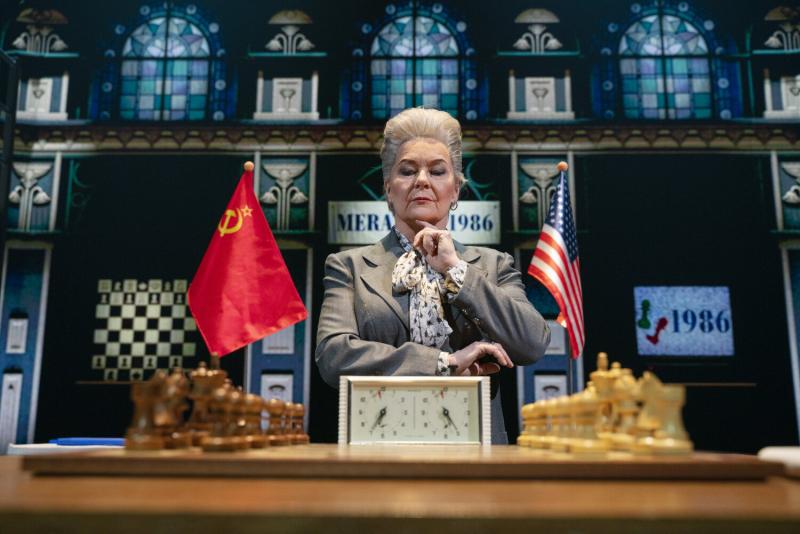 The role of Florence was to have been played by Karoline Krüger, but due to an injury her understudy, 24 year old Sanne Kvitnes had to step in last minute. And she was incredible! What a voice and stage presence! She gave a magnificent portrayal of Florence. A really impressive effort, and while I feel for Krüger having miss the opening night (on her birthday of all days) I am very excited Kvitnes. The role is in great hands while Krüger is recovering.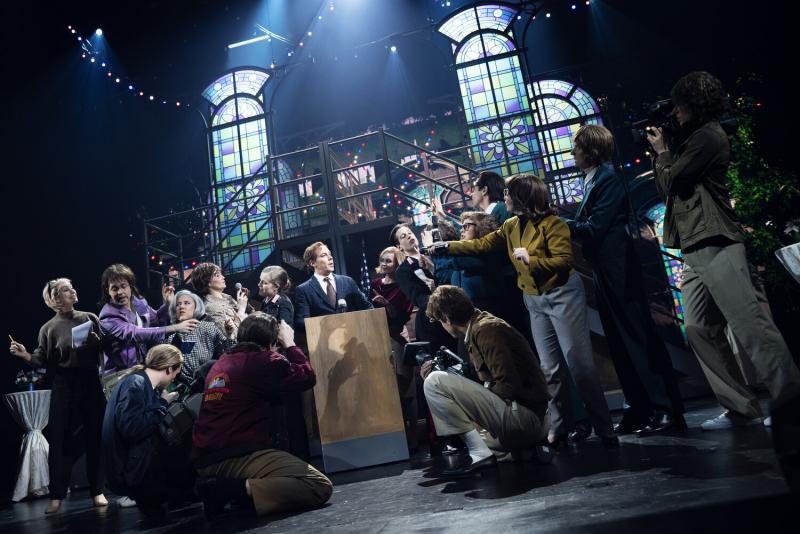 The ensemble of actors, singer and dancers deserves much praise. They are the glue that holds it all together and binds the scenes, and their singing and dancing is of the highest quality. I applaud the creative team for casting both singers who can act and dance, and dancers who can act and sing. This is essential in having a good musical theatre ensemble and has been neglected many times in the past.
Anders Eljas's new 2017 orchestrations made for 13 musicians, is used in this production, and it great to hear that even with a reduced size it still sounds amazing, under the leadership of Bendik Eide. The musical consists of so many different musical styles, and it takes proficient players to pull this off. I would have liked the sound mix to give the acoustic instruments a little richer sound at times, though.
Lars Jacobsen has once again done an wonderful job of directing in a simplistic style while adding some very fine emotional touches. The main characters comes across as developed and human. Everything is also shown in a very realistic style, depicting characters that tries to break free from the chains that binds them. This is true in Anatolij and Florence, as well as with Freddie (who is stuck with his inner demons of child abuse and wrongful upbringing).
Thea Bay's choreography is classic and effectual. I quite liked the movements of the oppressed Russians during the overture and how they moved very slowly while looking towards the sky. And the many abstract dance sequences works well counterpointing the chess tournament going on.
The set design by Petr Hloušek is simple, yet effective. The impressive gigantic LED screen that fills the entire backdrop is used in a quite effective way displaying both realistic and abstract images. At times it is used in a filmatic way with spilt-screen images so that we can follow scenes in multiple locations. I quite enjoyed how we were shown the the characters embarking on their journeys to Merano from both countries exhibiting the economic differences between east and west. The flashback to Hungary was also wonderful with a beautifully choreographed dance sequence showing Florence's father being arrested and taken away while barbed wire started appearing on a gauze in front of them. Lovely! The rest of the scenery is quite simple consisting of pair of two-floor structures depicting different locations such as the Merano hotel, nightclub, championship hall and the Russian agent's underground lair. Everything has an eighties flavor to it, with some "interesting" colour combinations. The same can be said for the inventive costumes designed by Andrea Kučerová. Yes, I know this was a bad decade for clothes and hairstyles, but I felt maybe this was taking it a little too far, and it got distracting at times.
After witnessing the terrible London revival back in 2018, I was very pleased to "rediscover" CHESS in this production, which again shows how magnificent this score really is. It lets the music be the star of the show. Even though the Soviet Union is no more, the growing unease in the world makes this musical relevant still.