Review: THE MAN WHOSE MOTHER WAS A PIRATE at Pumphouse Theatre Takapuna

Reviewed by Pauline Vella

Is there anything as joyful as listening to children's laughter while fully immersed in and enthralled by a theatrical production?
At the opening performance of "The Man Whose Mother was a Pirate' on Saturday afternoon it was not just children being richly entertained , but all attending who were young at heart thoroughly enjoyed a slick 50-minute musical play.
This small show rocks! I last read Margaret Mahy's book, on which this musical is based, some 20 plus years ago as it was a firm favourite with both my sons. And with its rich characters was always a pleasure to read out loud.
And with it being a Kiwi story we loved it more.
This production pays homage to true Kiwiana , with old fashioned clothes lines and pegs, a wheelbarrow chariot in which Pirate Mum and son escaped the corporate world to find solace in the beach and the cry of seagulls.
The audience, young and old, were entranced by the colour, the humour including laughing at counting and a real highlight a "dream sequence" multi wheelbarrow dance. The cast of four -
Adam Burrell
,
Auryn Denovan
,
Carolyn Lamonde
and
Kat Glass
effortlessly moved through the story not missing a beat throughout. Adam Burrell sings the first song as a Pirate and what a velvety Baritone voice he has.
Griffin Jenkins
, in his role as Musical Director, proved to be a real one-man band playing a number of different instruments plus providing some original incidental music to enhance the score.
Costuming is gorgeous, set design clever, lighting and sound excellent.
NZSL interpreter
Kelly Hodgins
enhanced the performance, her facials in her translating is priceless.
Looking for a cute, entertaining show for the school holidays? One that will entertain kids and adults alike? I highly recommend The Man Whose Mother Was A Pirate - fun for all the family.
It was my first Tim Bray show and it will definitely not be my last.
The Boy Whose Mother was a Pirate
Tim Bray Productions
April 6 -28 th 2019
The Pumphouse Theatre
2a Manurere Avenue, Takapuna
Bookings: https://pumphouse.co.nz
Tickets range $25.00 -$28.00 - Group Discount Apply.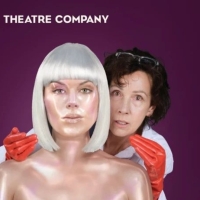 Review: THE MADE at ASB Waterfront Theatre, Auckland

October 6, 2022

What did our critic think of THE MADE at ASB Waterfront Theatre, Auckland?
---
Review: THE CAMPERVAN at The Pumphouse, Takapuna, Auckland

September 18, 2022

The play boils society down to two sorts of people: the ones who are focused on the accumulation of more, and the self-serving leeches who survive off those who accumulate. The audience starts by laughing at the characters but leaves wondering if we were laughing at boldly painted versions of ourselves.  This play deserved its sell-out season. Look out for more of Burnett's work and book quickly!
---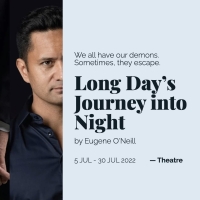 Review: LONG DAY'S JOURNEY INTO NIGHT at Q

July 12, 2022

The compelling layers within layers of tension that expose the complexity of the human condition are exquisitely unraveled in Auckland Theatre Company's latest production, ''Long Day's Journey into Night' currently playing at Q Theatre. I was mesmerised throughout the performance.
---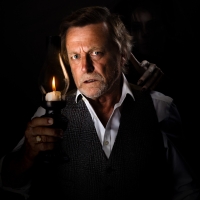 BWW Review: THE WOMAN IN BLACK at Pumphouse

June 14, 2022

The audience is robbed of their sense of security; blindsided by anticipation and fear. Thrilled and chilled yet enthralled in a nervous hope that the anxiety and build-up will soon break into yet another fright....gripped by the juxtaposed emotions of hope and fear.
---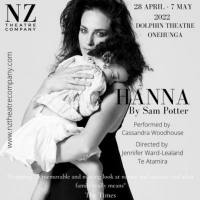 BWW Review: HANNA at Dolphin Theatre, Onehunga, Auckland

May 5, 2022

Director Jennifer Ward-Lealand's expertise and wisdom of the stage lives and breathes through the performance of Cassandra Woodhouse in Hanna. Woodhouse captivated the audience for the entire 90-minute performance. She is sensational. No one was in their seats - they were with her as she carried us on the emotional roller coaster the story that no one wants to be confronted with let alone a 25-year-old sweet, clever but naive young woman.
---