Review: SHORTLAND STREET THE MUSICAL at ASB Waterfront Theatre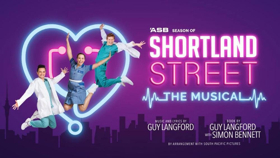 Reviewed by Reg Michaels
Shortland St the Musical. Was that a sharp intake of breath? What madness is this? At least, that was my reaction when I first heard that this show was being developed into a full-length musical comedy. I have seen little bits and pieces of the long-running soap, but I never really recognised what my other friends saw in it and therefore chose to block it out of my television browsing hours. I do feel compelled however to pay homage to the long-standing show, well into its third decade and has been sold to many overseas countries.
As a musical, I was not particularly sure how it would pan out. Someone in my life constantly reminds me "don't knock it till you've tried it" and "Shortland St the Musical" is a classic case of this! Oh, how wrong I was.
I never expected to be saying this, but I absolutely loved it! The score is electric, funky, and so damn catchy. It is predictable, but not in a way that makes you go "oh I hope they don't do that.." but rather "Oh I hope they do that" and when they do... "Oh yes!"

"Shortland Street The Musical" is jammed packed full of toe-tapping numbers so much so that one is almost compelled to jump out and start grooving. The show has a wonderful balance of spectacular music in the quintessential show-tunes style (that will stick in your head for days after), witty yet beautifully corny lyrics (perfect for a musical about a soap opera), and brilliant parodies of famous Shorty characters. Comedy oozes out of this creation and the audience lap it up with great relish.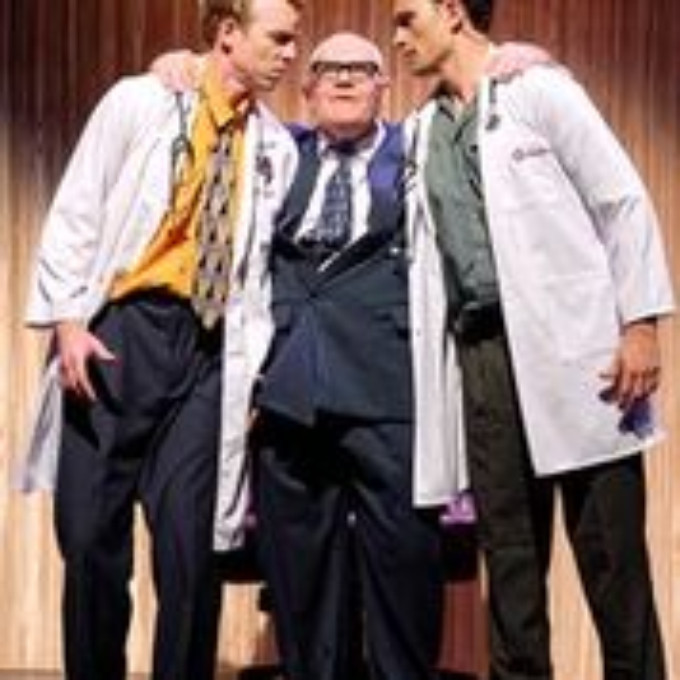 Accolades to writer Guy Langford along and Director/Co-Writer Simon Bennett for an absolutely stunning job bringing this musical to the boards.

Centred around the conflicting relationship between Dr Chris Warner, played by Guy Landford, and Dr Hone Ropata (Justin Rogers), and the villainous attempts of Sir Bruce Warner (Mark Hadlow) to turn the hospital into a private medical resort.
There are so many brilliant moments that it is actually not possible to list them all; they are moments you need to go see for yourself.



Right from the opening number "Kia Ora Shortland St", the audience is sent into stitches. The creators have managed to come up with a successful recipe that will not only delight fans of the television show but most importantly, it stands on its' own legs.

Both avid fans of the soap opera and those with no association can sit back and have a damn good night. This can be attributed to the genius of both Simon Bennett and Guy Langform.
Guy Landford and Justin Rogers are without a doubt utterly marvellous in their respective roles, and acting veterans Lisa Chappell and Mark Hadlow command the stage with strong performances. Hadlow is indeed a real treat, and as Dr Bruce Warner the melody of his number " Be a Villain" is still ringing in my ears the morning after. There is an outstanding performance from Tom Clarke (Muffin Man Lionel) in his delicious Bake it Away..with a surprise guest appearance from (drumroll please) ... some tap dancing muffins! The whole cast, leading, supporting, and ensemble have a superb mix of emerging and established artists, all of whom deserve to be on that stage performing to a full house. It is wonderful that Auckland Theatre Company have not only taken on another new kiwi musical, but they have chosen to mix their cast with familiar faces and newcomers.
As I walked out of the ASB Waterfront Theatre, there were many thoughts in my head. Firstly, how wrong I was! This was one of the best pieces of theatre I have seen. Also, how totally excellent it is to hear musical theatre sung in our own kiwi accent? With That Bloody Woman and now this, we seem to be finally finding our feet with our musical theatre identity. I am proud of our homegrown work.
At risk of repeating myself, I feel compelled to reiterate how fabulous the score is.
The music is so great I wanted to rush straight home and listen to the cast album on YouTube. But there is not a cast album...at least, not yet! What a cunning ploy. Planting those catchy songs in your head and then tormenting you because you cannot listen to them anywhere! Except you can. You can go and see the show. And then once you get hooked, you will have to go again because it will drive you mad if you don't!
Shortland St the Musical. Get yourself there. It's a blast.