Maayanot Drama Society and Black Box PAC Presents Previously Postponed BLUE STOCKINGS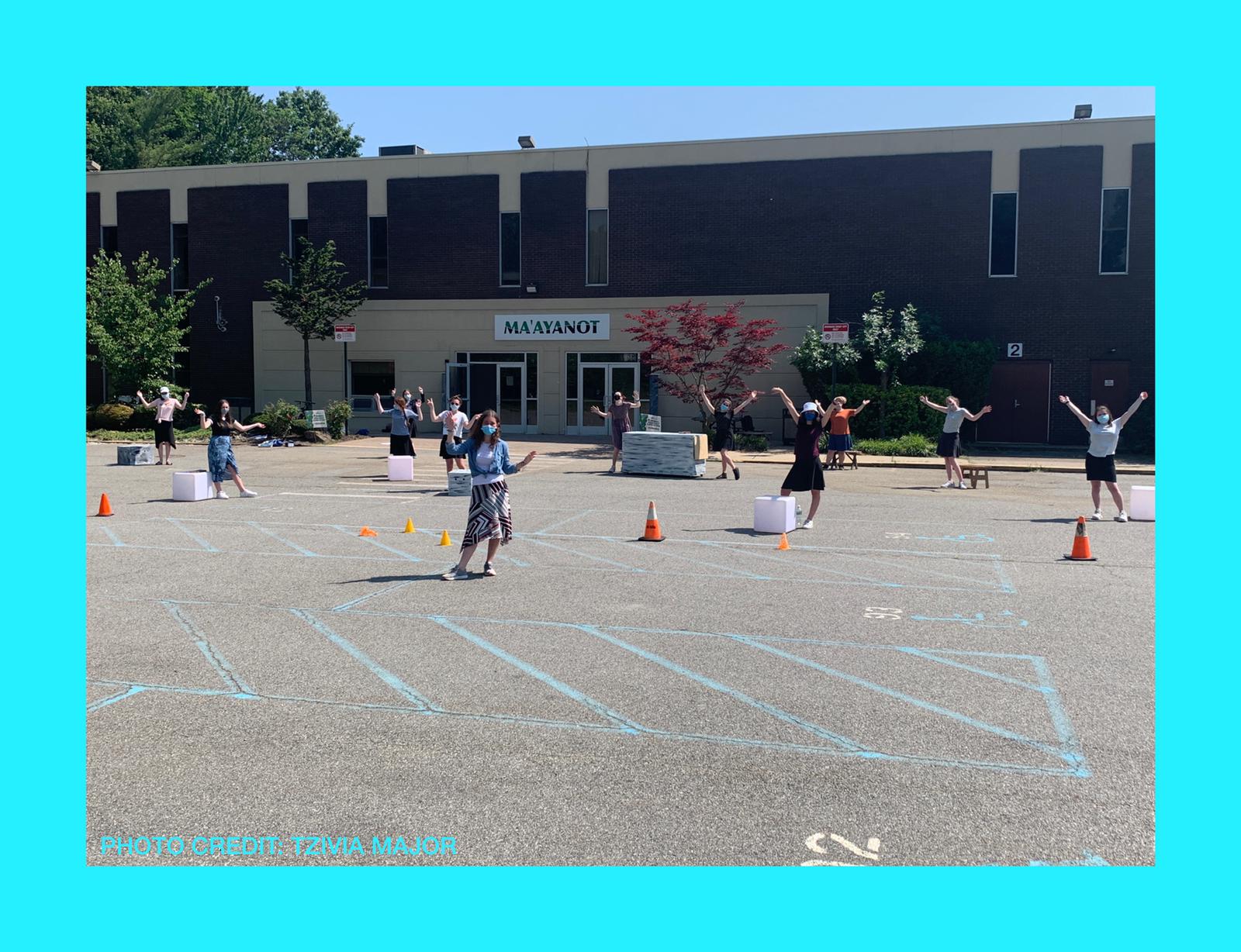 About five months ago, if you were to ask a stranger what they envisioned 2020 would be like, chances are they would've guessed it to be a promising year. The coronavirus caught the entire world by surprise, consequently causing schools, camps, and even Broadway to shut down.
Yet, the intensely dedicated students of the Maayanot Drama Society - in partnership with Black Box Studios / Black Box Performing Arts Center - decided that nothing can come in the way of their hard work and dedication to their originally-slated-for-late-March production of Jessica Swale's play Blue Stockings, produced in special arrangement with Nick Hern Books.
Rising to the unique challenge, the directors, cast, and crew have been nothing short of persistent as they have worked non-stop to rehearse and prepare for this performance like no other. Long after school has ended for the year, the students have proven time and again their dedication to this production.
When the directors recently announced the long-awaited news that the production will finally be taking place in an outdoor setting adhering to newly released social distancing guidelines, the cast and crew started working harder than ever before.
"It is incredibly inspiring to see how hard our directors have worked to ensure that we can still put on our play, and I am so grateful for all of them and for my fellow actors. It never fails to amaze me to see how we've persevered and taken each new challenge that this unique situation presented and overcame them," explains Kaylie Schwartz, Actress and Sophomore.
Actors have consistently been meeting virtually and most recently in-person - carefully adhering to all social distancing guidelines as released by NJ Governor Murphy - in order to rehearse and further develop their characters. The tech team has spent countless hours re-blocking and altering the set, props, and costumes to adhere to Governor Murphy's guidelines.
"When the world shut down, we knew that there was no way we could call off our show....We never gave up hope, and we were each other's support group, keeping each other hopeful about the show and life in general," added Meira Shapiro, Tech Director and Junior.
After a myriad of adjustments by the directors, cast, and tech crew, the Ma'ayanot Drama Society's production of Blue Stockings will finally be performed at 7:30 PM on Wednesday, July 8th while adhering to social distancing protocol in the Ma'ayanot parking lot. (The rain date is two nights before: Monday, July 6th, also at 7:30 PM.)
"I never thought my final production as student director would turn into something as unexpected and unique as this. What we are doing is something almost unheard of. This journey has proven to me that with hard work, determination, and the intense collaboration that all of our actors and tech team have demonstrated, our production will be something truly unforgettable," concludes Tzivia Major, Student Director, Actress, and Graduating Senior
The theatrical performance of Blue Stockings has given the expression 'the show must go on' an entirely new meaning. For tickets to this unforgettable production by the Ma'ayanot Drama Society and Black Box, the area's most uniquely collaborative performing arts school and professional theater, visit www.blackboxpac.com. To follow the students' remarkable journey on Instagram, visit @myhsdramasociety.

Ma'ayanot Drama Society/Black Box PAC Socially Distanced Production Promo Video
Follow us on Instagram @myhsdramasociety.
Video produced and edited by Tzivia Major
Related Articles View More New Jersey

Stories

Shows
More Hot Stories For You