BWW Review: PIPPIN Does Its Magic at the Skylight Music Theatre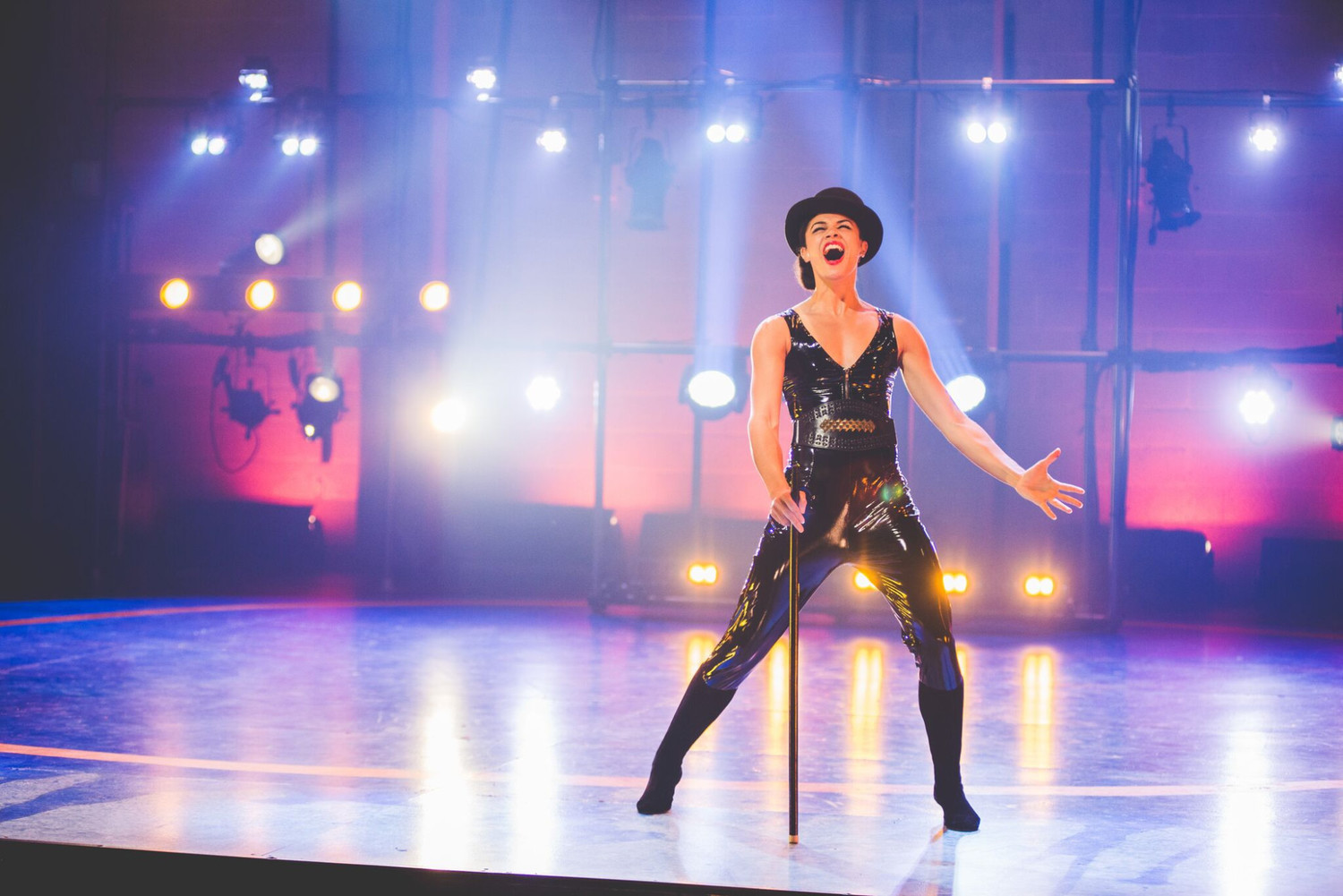 Lights flood the scene and the curtain is flung aloft as the ensemble bends and stretches, turning the Cabot stage into a pre-show rehearsal hall. Even before the music starts, we're shown this is a break-the-fourth-wall kind of production; a play within a play. In Pippin's opening number, the Leading Player - a literal ring leader - invites us to join her acting troupe for an hour or two and gives us a preview of the plot about to unfold: Intrigue, humor, romance, illusion, battles, and lots of "magic to do."
To sum up, Pippin tells the story of a young prince in search of a meaningful life. Upon leaving university, he searches for that meaning by dabbling in war, lust, and common work, always believing himself to be extraordinary, and therefore destined for something more fulfilling than these empty pursuits.
This search for significance makes for a story that holds up across the decades. Pippin is a child of the 70s, having brought home five Tony awards in 1973. A sort of flower-power influence is felt throughout the show, in certain tones and melodies. Yet the themes are timeless and relatable, with the score ever a mix of foot-tapping and heart-lifting.
What the Skylight brings to Stephen Schwartz's already glorious music and lyrics is a cast and creative team brimming with sheer brilliance. As the titular Pippin, Lucas Pastrana shines. More than stirring vocals both sweet and soaring, he also boasts the acting chops, lending a youthful sense of wonder to the soul-searching Pippin. Commanding the stage from show-stoppers to tender ballads, Pastrana indeed finds his "corner of the sky" - and that corner is one of rising star and certified leading man.
Krystal Drake's Leading Player pairs perfectly with Pastrana's Pippin. Drake delivers insanely controlled, powerful vocals from the get-go, and her commitment to precision is an asset throughout the show. She gives a undeniably fierce performance, as does the entire ensemble.
Many others in the cast take their turn having a moment in the spotlight. Standouts include the hilarious Todd Denning as Pippin's father, Elaine Parsons Herro as the tap-dancing, lots-of-laughs granny, Kathryn Hausman as the sultry, conniving stepmother, and Natalie Ford as Pippin's love interest, Catherine, her voice sweet and pure as can be.
This cast of characters moves together in marvelous choreography by Christal Wagner. The dancing is quite simply some of the best to grace the the Cabot Theater in recent memory. While the dances and movements are entrancing on the whole, contortionist Ayana Strutz deserves a special mention: she's so crazy-good, it's hard to take your eyes off her.
Scenic Designer Keith Pitts and Lighting Designer Jason Fassl use their talent to round out the splendor on display, as the play between simple sets, light, and shadow add an awe-inspiring depth to the show. Scenes featuring human shadow puppetry are especially remarkable.
In the end, Pippin calls into question the pursuit of glory and "one perfect act." It's the idea of owning one shining, dramatic moment, rather than compromising and settling for what might be considered commonplace. Though Pippin's hopeful message rings clear, this Skylight production compromises on nothing. From cast to choreography to set design, it couldn't be further from commonplace. Pippin is magic through and through - a near-perfect act indeed.
Photo Credit: Ross Zentner